Focus Friday – Infinite Discs Scepter

For our Focus Friday this week, we are going to spotlight the SCEPTER by Infinite Discs. Originally PDGA approved on April 3rd of 2019, the Scepter is an overstable control driver with a flat top and a 1.9cm rim thickness. It was designed together with manufacturer Innova Champion Discs to provide a Firebird-like disc that always has a flat top. Flat-topped discs are very popular with power throwers or those who primarily drive forehand. The flat top gives forehand throwers a better grip with the thumb on top of the disc and more controlled release. The design has also proven very useful when throwing into headwinds or when throwing high, spike-hyzers that need to drop from above onto the target.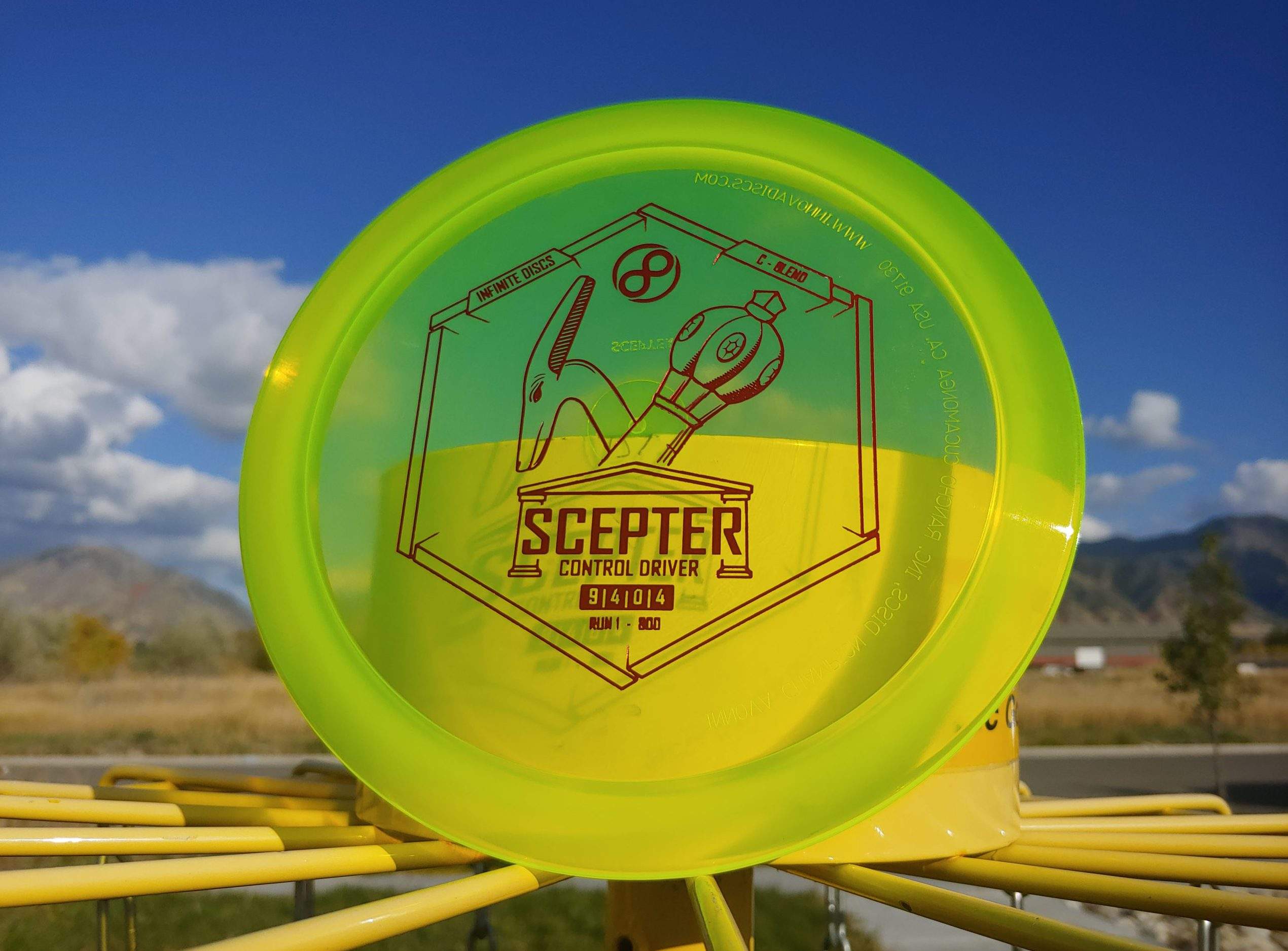 The Scepter can be wielded with strength and confidence on the course. The limited edition first release had a cool, 2-color stamp and the stock stamp came out shortly afterward on C-Blend plastic with a total run of 800 discs.  The 2nd run was a special edition in Metal Flake Glow C-Blend, which turned out even flatter on the top and looked great. So far, those were used for tournament support and in a limited edition with a Scorpio Zodiac stamp (originally released in the VIP Club Store).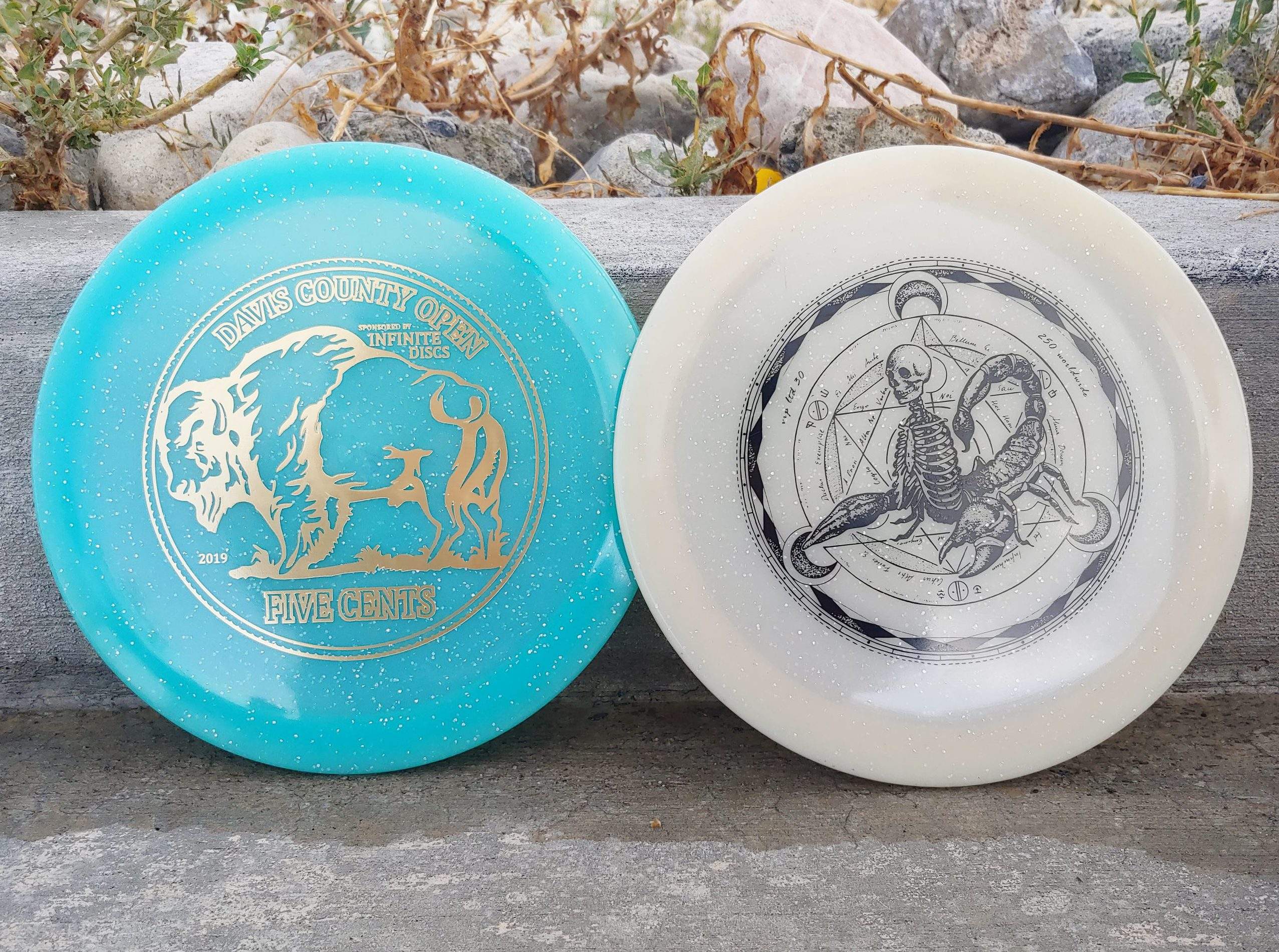 The C-Blend SCEPTER was picked by professional FPO disc golfer, Nicole "Pickle" Dionisio to be her  signature disc, since she is a strong forehand player and loved the feel of the disc. She is a great member of Team Infinite. Her signature edition features a beautifully intricate stamp design by Thought Space Athletics (another of her sponsors).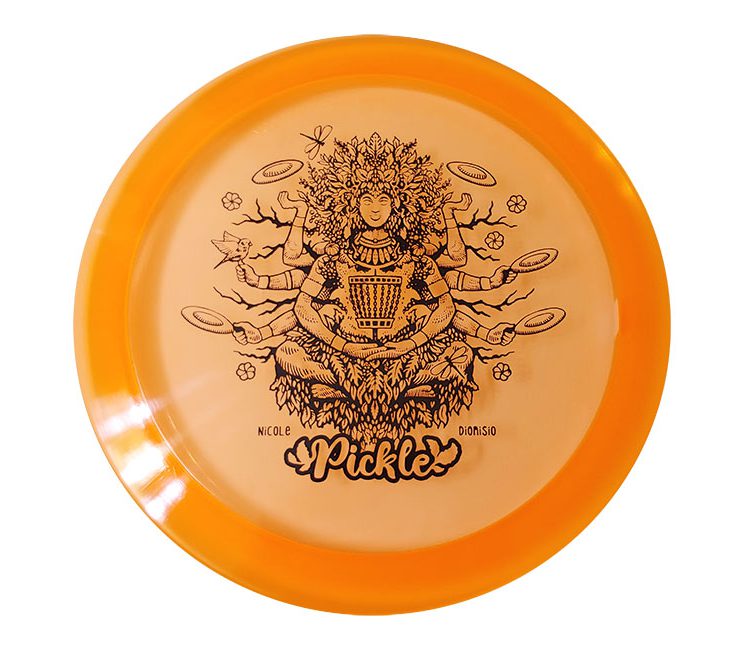 Here is a 60-second video review of the SCEPTER by Taylor AuBuchon which shows the disc's overstable flight characteristics. You can also see the limited edition 2-foil stamp in his review.
TRY OUT THE SCEPTER WITH A BIG DISCOUNT!
For the next week, through Friday, February 14th, you can pick up a SCEPTER from Infinite Discs with a huge 20% discount when you use the following promo code:
FOCUS-SCEPTER
CLICK HERE TO SHOP FOR THE SCEPTER.  Simply add as may Scepter discs to your shopping cart as you want, then BEFORE you click to checkout, look below the shopping cart. Right below the shopping cart is a box for Discount Codes. Click there and paste the code into the box. Then proceed to checkout and you'll get the discount.
Here is a screenshot to help you out, though it doesn't necessarily show a Scepter in the cart, or the 20% discount– it's just a generic visual to help you find the discount code box: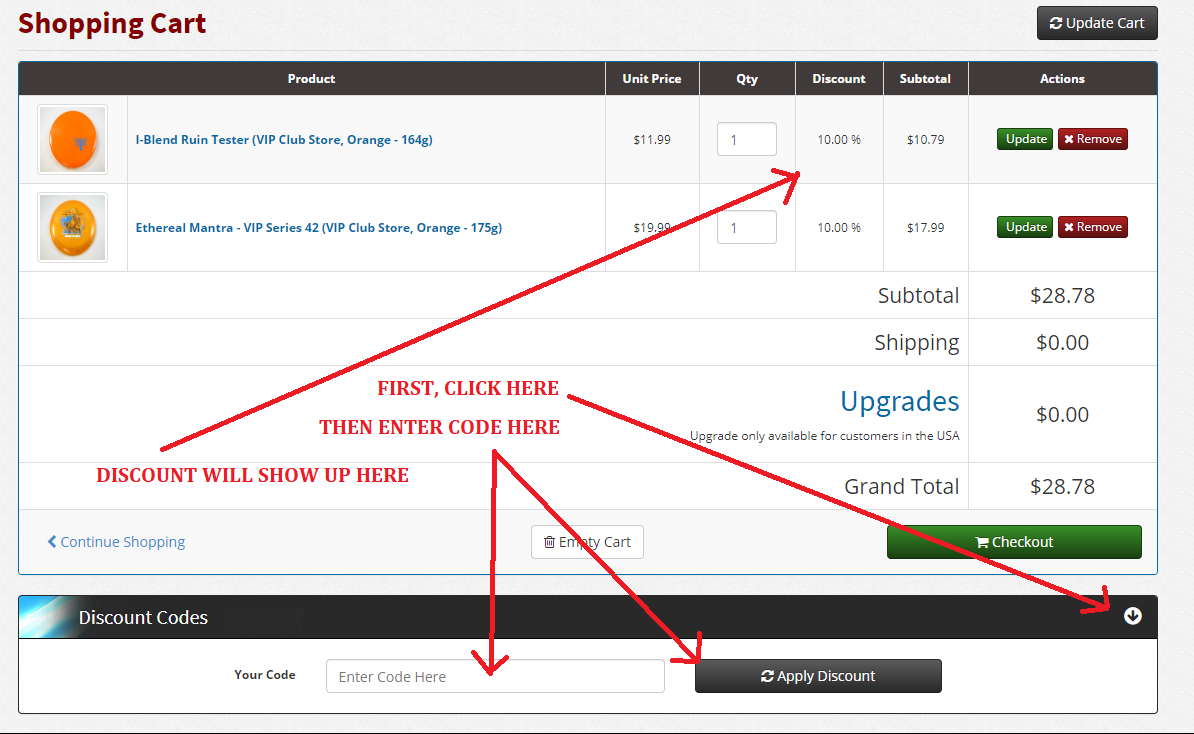 We hope that you love throwing the SCEPTER by Infinite Discs. If you've thrown the disc, feel free to post your comments in the comments. Thanks!
STAY TUNED for our next Focus Friday for another change to try a featured disc at a nice discounted price!