Focus Friday: Lone Star Discs Dos X

Happy Friday! I'm super stoked it is Friday, Dr. Strange is coming out this weekend. The weather is much warmer than what it used to be. Spring is here, summer is around the corner, and we can finally play disc golf comfortably!
With another Friday, comes another Focus Friday. This Focus Friday will be around the Lone Star Discs Dos X. Use the discount code: FocusDosX to save 20% on all Dos X by Lone Star Discs.
Lone Star Discs Dos X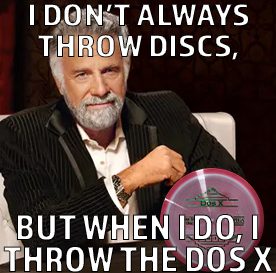 Lone Star Discs is a fairly new manufacturer, and they're making some pretty solid discs. Their molds are good, they fly well, and are reliable. Their plastic blends are very nice also; they're durable, pretty looking, and grippy. For being a new manufacturer, they know what they're doing.
The Dos X is a 8-speed fairway driver with a deeper rim than typical. This fairway driver offers good glide, and a stable to overstable flight. You'll find that this begins a little more stable than advertised but works its way into an incredible workhorse. Once beat in it is quite capable of handling a variety of lines; from the hyzer to the anhyzer lines.
This weekend is an excellent time to try out this mold. With the provided promo code, you'll save 20% on all Lone Star Discs Dos X. Or if you have tried it out, now is a great time to get some extras for that unfortunate moment when you lose it . . . hopefully that doesn't happen to you. And if the discount isn't enough for you, just know; that the most interesting man on earth doesn't always throw discs. But when he does, he throws the Dos X. That's gotta mean that the Dos X is a pretty solid mold and worth trying it out.
The Discount Code
You can select your disc by clicking here. Simply add as many Dos X discs to your shopping cart as you want, then BEFORE you click to checkout, look below the shopping cart. Right below the shopping cart is a box for Discount Codes. Click there and paste the code, FOCUSDOSX, into the box. Then proceed to checkout and you'll get the discount.
Here is a screenshot to help you out, though it doesn't necessarily show a Dos X in the cart – it's just a generic visual to help you find the discount code box: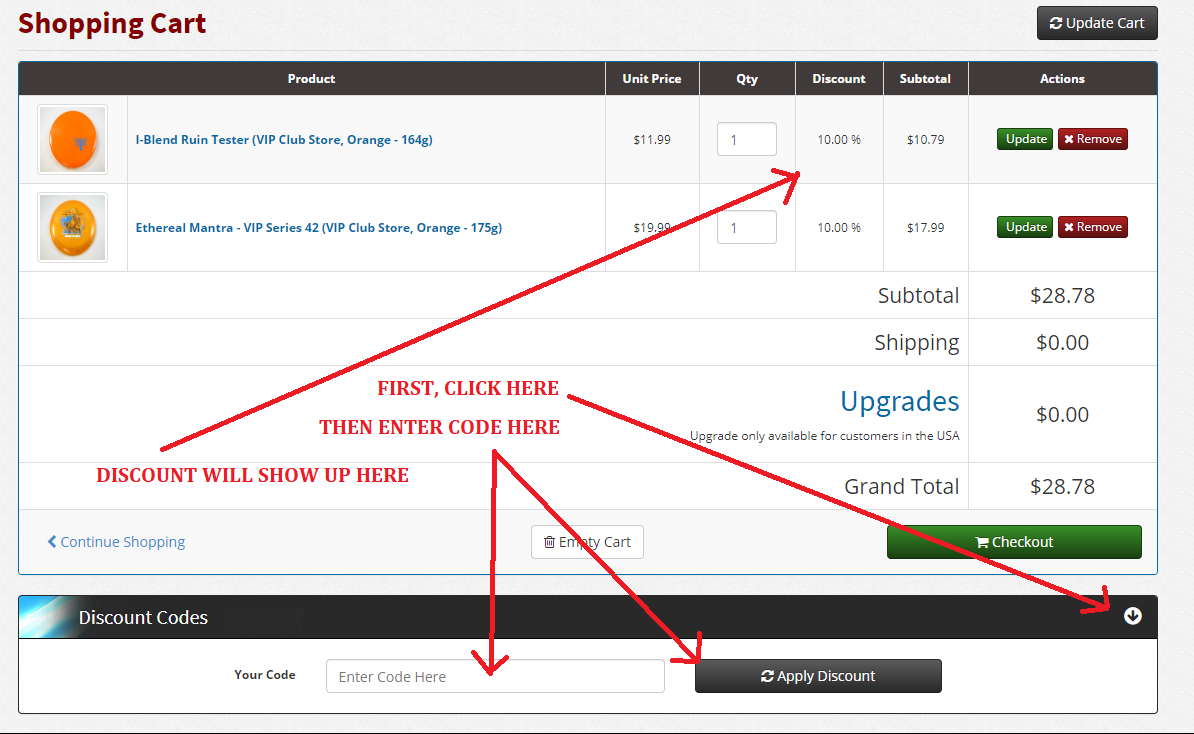 We hope that you love throwing the Dos X. If you've thrown the disc, feel free to share what you think of this fairway driver. And if you're ever looking for other discs that are on sale, check out this link. Or read through this blog post to see all of the ways that you can save money here at Infinite Discs.
Have a great weekend all!