Focus Friday Prodigy D1

Friday is here and with it comes another Focus Friday. Hopefully this focus fancies you. Starting now and through the weekend you'll save 20% off all Prodigy D1s. All you have to do is use this discount code: FOCUSD1.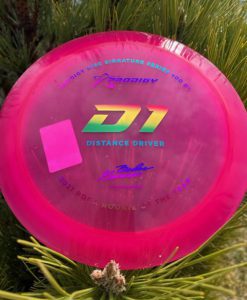 The Prodigy D1 is a well-beloved disc by a lot of people. Both the Pro and the am enjoy this disc for what it is capable of. It seems that every Prodigy's players love to throw the D1. People like Kevin Jones, Gannon Buhr, Catrina Allen (when she played for Prodigy), Heather Young, and Thomas Gilbert; they've all commended this driver for its dependability. It has less glide than other distance drivers, which decreases the amount of lateral air space it needs to fly the best. Proving to be a highly accurate driver that offers great distance.
For me, I find that this description fits the D1 quite well, just not for the same amount of distance as they're claiming though. I don't achieve my max distance with this as I do with other molds that are more understable. But I can trust this to fly dead straight and then fade. It is real nice for those tight fairway throws and headwind throws; it is remarkable that this quite reliable in a large variety of situations.
The Discount Code
You can select your disc by clicking here. Simply add as many D1 molds to your shopping cart as you want, then BEFORE you click to checkout, look below the shopping cart. Right below the shopping cart is a box for Discount Codes. Click there and paste the code, FOCUSD1, into the box. Then proceed to checkout and you'll get the discount.
Here is a screenshot to help you out, though it doesn't necessarily show a D1 in the cart – it's just a generic visual to help you find the discount code box: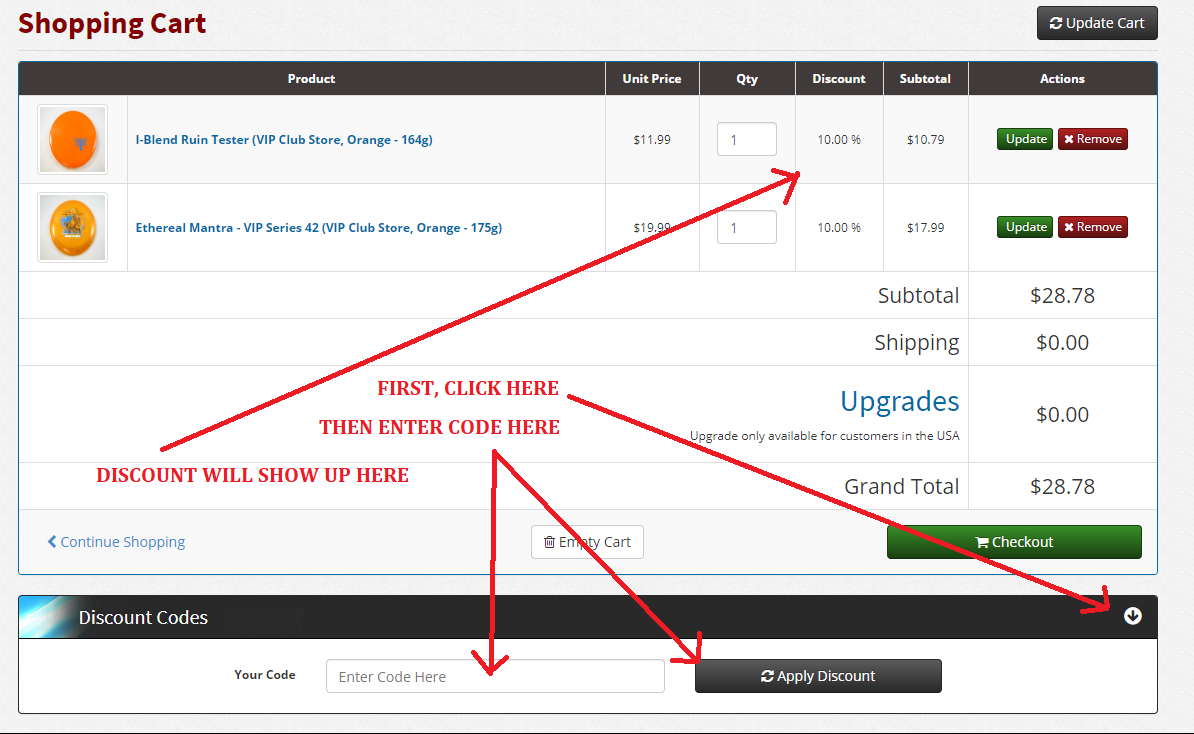 We hope that you love throwing the D1. If you've thrown the disc, feel free to share what you think of this distance driver. And if you're ever looking for other discs that are on sale, check out this link. Or read through this blog post to see all of the ways that you can save money here at Infinite Discs.