Focus Friday – Thought Space Athletics Pathfinder
Happy Friday all, its a great day to start another Focus Friday. This week it is all about the new release, Thought Space Athletic's Pathfinder! Use the discount code below to get 20% off all Pathfinders till Monday, November 2.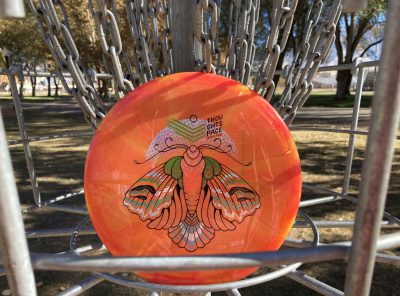 Officially available earlier this week, the Pathfinder is a stable midrange. It comes available in three different plastics Aura, Ethereal, and Ethos. These are all premium plastics and they look excellent – especially where each has its own stamp. This is a stable midrange making it quite versatile in what you can make this do. You can count on this disc to be your go-to midrange. Do you need this to fly straight? Do you need this to have a slight anhyzer line? Do you need this to fly on that hyzer line? The Pathfinder is a good answer to all of those shots.

You can select your disc by clicking here. Simply add as many Pathfinders to your shopping cart as you want, then BEFORE you click to checkout, look below the shopping cart. Right below the shopping cart is a box for Discount Codes. Click there and paste the code, FOCUSPATHFINDER, into the box. Then proceed to checkout and you'll get the discount.
Here is a screenshot to help you out, though it doesn't necessarily show a Pathfinder in the cart – it's just a generic visual to help you find the discount code box: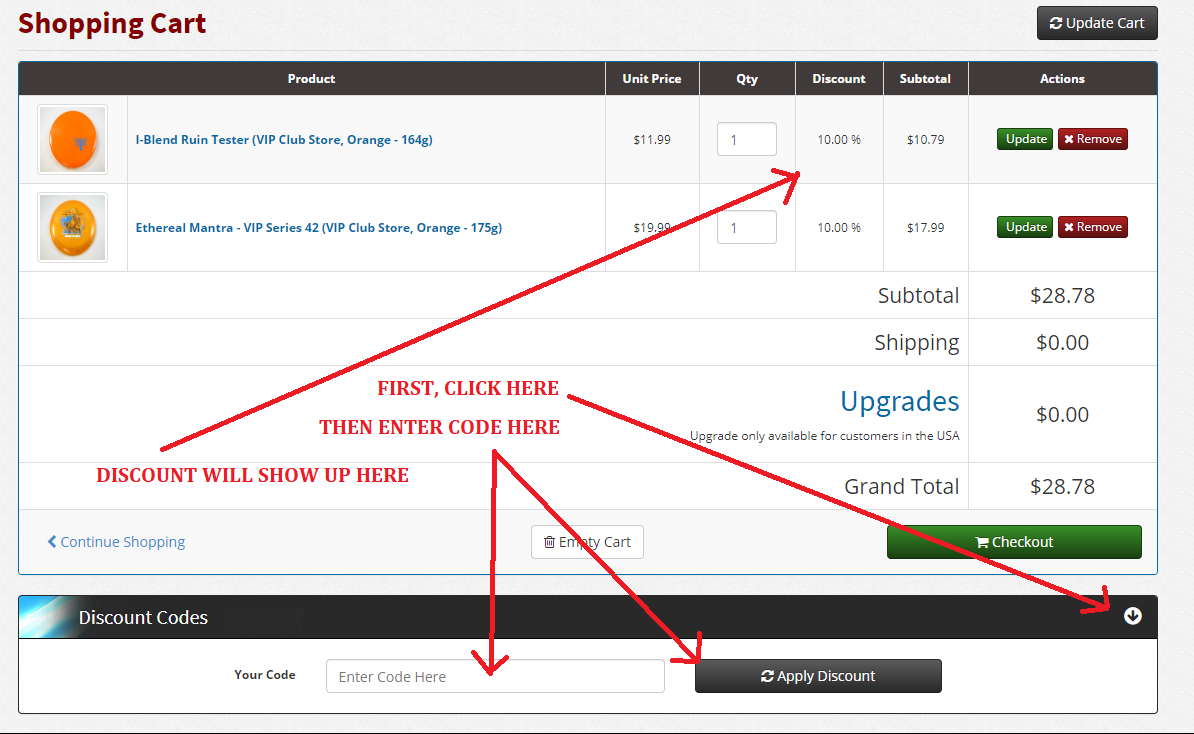 We hope that you love throwing the Pathfinder. If you've thrown the disc, feel free to share what you think of this new midrange. Thanks!
STAY TUNED for our next Focus Friday for another chance to try a featured disc at a nice discounted price!