Focus Friday – TSA Muse

Happy Friday all! It's the weekend, hopefully you've got some good courses in line to play, or some tournaments to play. As the weekend is upon us, we are going to have another Focus Friday. This week, we are focusing on the Muse from Thought Space Athletics. Use the code FOCUSMUSE to save 25% off all Muse molds!
The Muse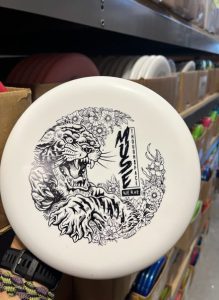 The Muse is Thought Space Athletic's first putter. This mold is a putt & approach that is advertised as an overstable disc. Though, I find that it is more of a neutral disc. For me it has been a really usable disc for many situations. Its been a solid driving putter, as well as a pretty decent putter. I do think it doesn't have as much glide as I would like for putting, but sometimes that is exactly what is needed.
It has a held a so many different lines or me, its been excellent. I've been really able to trust this mold to do what I need it to do. The Anhyzer line, the hyzer line, and the straight flight. I think that I have enjoyed this mold more for throwing than for putting. The Nerve plastic is pretty grippy, it isn't the most durable – just like any other base plastic though. Overall, this is an enjoyable mold, and the stamps are always pretty cool.
So you should check out the Muse, it'll probably turn out to inspire you to continue playing disc golf and inspire you to continue to improve. Because some discs are just so fun to throw they make you want to get out to throw them. This could be one of those. And now is a great time to get more, or to try it out, or get more of them. Over the weekend with the promo code you'll save 25% on all the Muses that you want or need.
The Discount Code
You can select your disc by clicking here. Simply add as many Muse discs to your shopping cart as you want, then BEFORE you click to checkout, look below the shopping cart. Right below the shopping cart is a box for Discount Codes. Click there and paste the code, FOCUSMUSE, into the box. Then proceed to checkout and you'll get the 25% discount.
Here is a screenshot to help you out, though it doesn't necessarily show a Muse in the cart – it's just a generic visual to help you find the discount code box: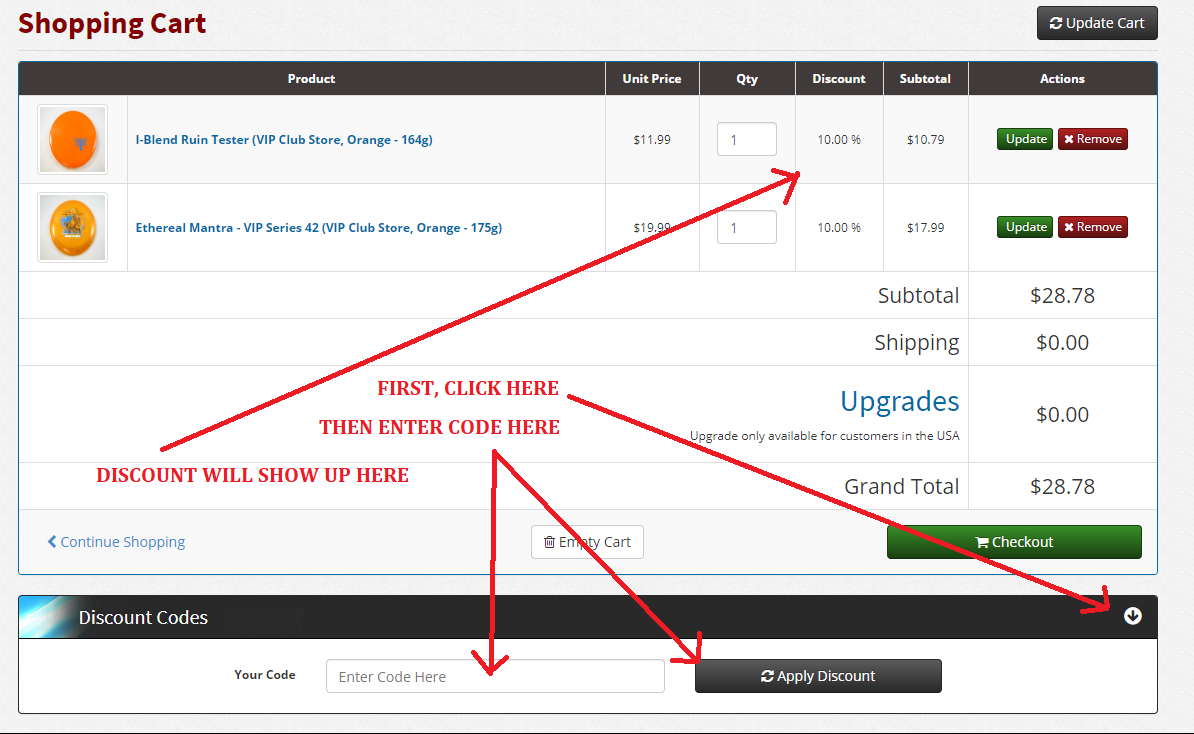 We hope that you love throwing the Muse. If you've thrown the disc, feel free to share what you think of this putter. And if you're ever looking for other discs that are on sale, check out this link. Or read through this blog post to see all of the ways that you can save money here at Infinite Discs.