Focus Friday

Another week has come and gone, and this Focus Friday is all about the Yikun Twin Swords.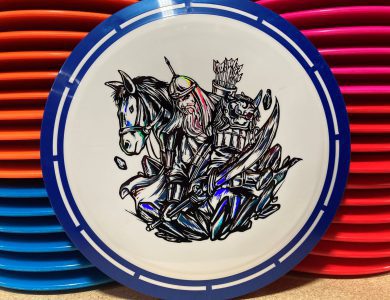 This is a overmold 12 speed distance driver. The disc's rim is pretty comparable to other 12 speeds, resulting in a comfortable grip. This is a stable disc, making it fairly easy to throw and get some good distance. It has a pretty straight flight path with a little curve out before it'll fade out.
Once again, we're making another stamp available for you to make the Focus Friday all that much more interesting! Check out this stamp, the Chinese Warrior, adding it to our Infinite Discs Warrior collection. Use the promo code FOCUSTWINSWORDS to get 20% off this weekend.
You can select your disc by clicking here. Simply add as may Twin Swords discs to your shopping cart as you want, then BEFORE you click to checkout, look below the shopping cart. Right below the shopping cart is a box for Discount Codes. Click there and paste the code into the box. Then proceed to checkout and you'll get the discount.
Here is a screenshot to help you out, though it doesn't necessarily show a Twin Swords in the cart, or the 20% discount– it's just a generic visual to help you find the discount code box: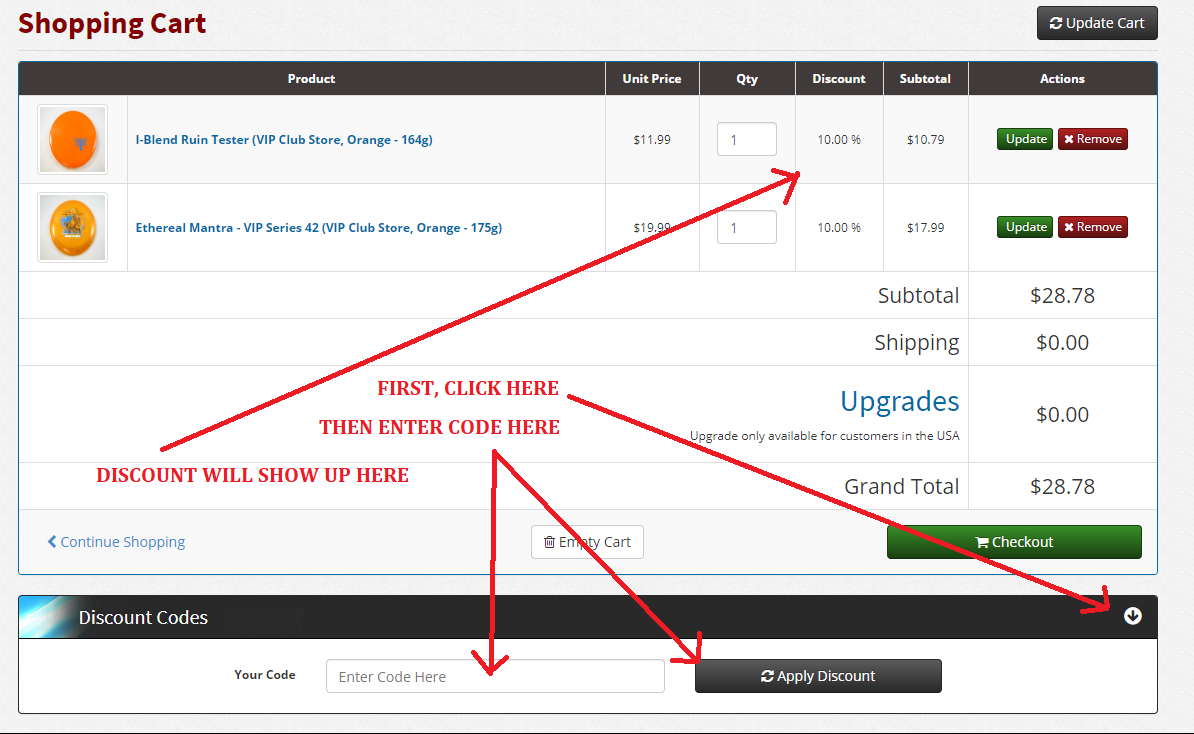 We hope that you love throwing the Twin Swords by Yikun. If you've thrown the disc, feel free to share what you think of this distance driver. Thanks!
STAY TUNED for our next Focus Friday for another chance to try a featured disc at a nice discounted price!