How to Improve Your Disc Golf Game–Tips from World Champs

It is early November here in Northern Utah, and last week marked the first mornings when I needed to scrape the frost off of my car before driving to work. As much as I hate it, this will become a habit in the following months. Acknowledging this opens the door for me to recognize another reality that I hate–the disc golf offseason is upon us. Other than a few small local events, tournament season has all but ended.
The offseason is both literally and figuratively a cold, dark, and miserable time for the disc golfer. However, this break from competitive disc golf play provides an opportunity for reflection and improvement. For myself, I know that there are several elements of my game that I need to work on to bring my game up to the next level that I would like to compete at.
How Do We Improve our Disc Golf Game?
So how do we improve? I had the opportunity a few months ago to ask some of the best players in the game this very question. It was during the press conference at the 2016 Ledgestone Insurance Open presented by Discraft in Peoria, IL. The pro panel at this conference included 4 World Champions with 12 World Championships combined–Catrina Allen, Valerie Jenkins, Nate Doss, and Paul McBeth. I asked them to give some advice for amateur players who are hoping to improve their game.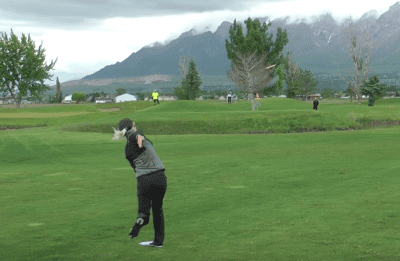 Cat went first, and the first thing she mentioned was the importance of field work. This became a point of reference for everyone's answers. Catrina went on to emphasize the importance of dedication. She encouraged players to throw and grow and throw some more. She also stressed the need to prioritize the field work over the casual rounds. "Stop playing casual rounds, and get to the field for practice," were her final words of advice. If you want to really compete, spend your time working in the field rather than playing a casual round at the course. Put in the work, and the results will follow.
Val agreed with Cat, but also stressed the importance of the fun of the game. She started out by saying how she has been playing for her whole life, and it has been important for her to still have fun. "Remember to have fun. That's when you enjoy the sport the most." She recommended ta players remember why they started disc golf and just continue to play, and then they will excel.
Val's husband Nate spoke next. He started off by jokingly saying that his biggest piece of advice was to be 15 years old and have really long arms. All jokes aside though, he did stress that in today's game you have to start young to compete at the top level and develop an excellent forehand. He went on to say that it's not easy to be a top level disc golfer. It's a dream, but a lot of hard work, and there's a lot of alone time, but if you put in the work it will pay off.