Infinite Discs Black Friday 2018 Deals

We've spent a lot of time preparing some very special Black Friday deals for 2018. But, as usual, the sale will actually go for an entire week with different days focused on different brands. During each brand's special day, all of their discs will be discounted, but we'll also have special featured discs while supplies last! We'll also have some items on sale all week long, including the Infinite Disc brand discs which will remain on sale for the entire event.
Here is the schedule, and the full ad for your enjoyment. Now you can plan your week of disc golf shopping!
WEDNESDAY, Nov. 21st – INFINITE DISCS DAY
THURSDAY, Nov. 22nd (Thanksgiving) – MVP / AXIOM DAY
FRIDAY, Nov. 23rd – INNOVA DAY
SATURDAY, Nov. 24th – TRILOGY DAY (Dynamic Discs, Latitude 64, and Westside)
SUNDAY, Nov. 25th – GATEWAY, LEGACY, RPM, RDG, and YIKUN DAY
MONDAY, Nov. 26th – DISCMANIA DAY
TUESDAY, Nov. 27th – DISCRAFT and DGA DAY
WEDNESDAY, Nov. 28th – PRODIGY DAY
PLEASE NOTE: Special Edition discs will release on the day when their brand is featured, and they will release at midnight. For example, black Destroyers will be released on Black Friday, but will show up on our website on Thursday night, at midnight (East Coast time zone).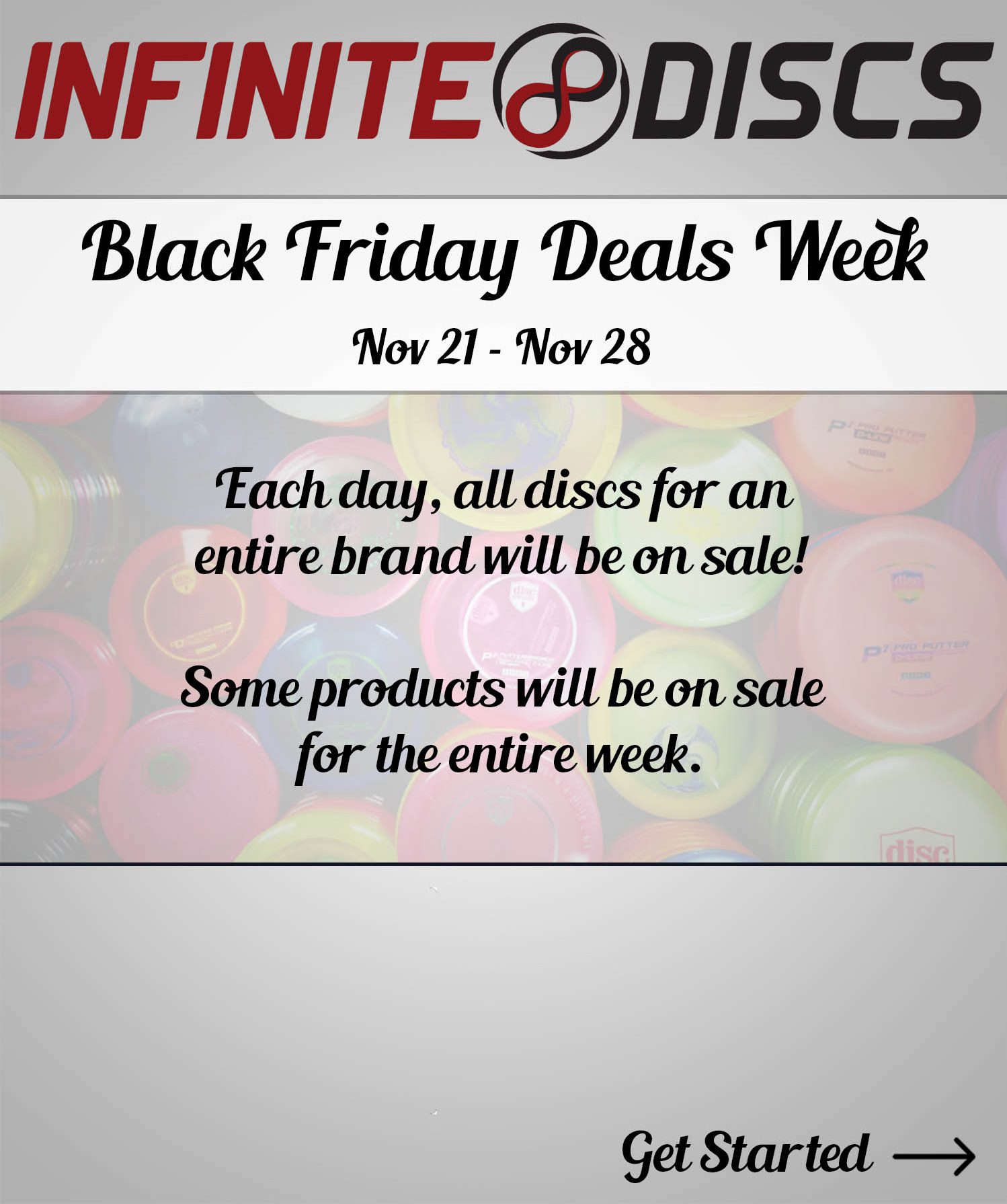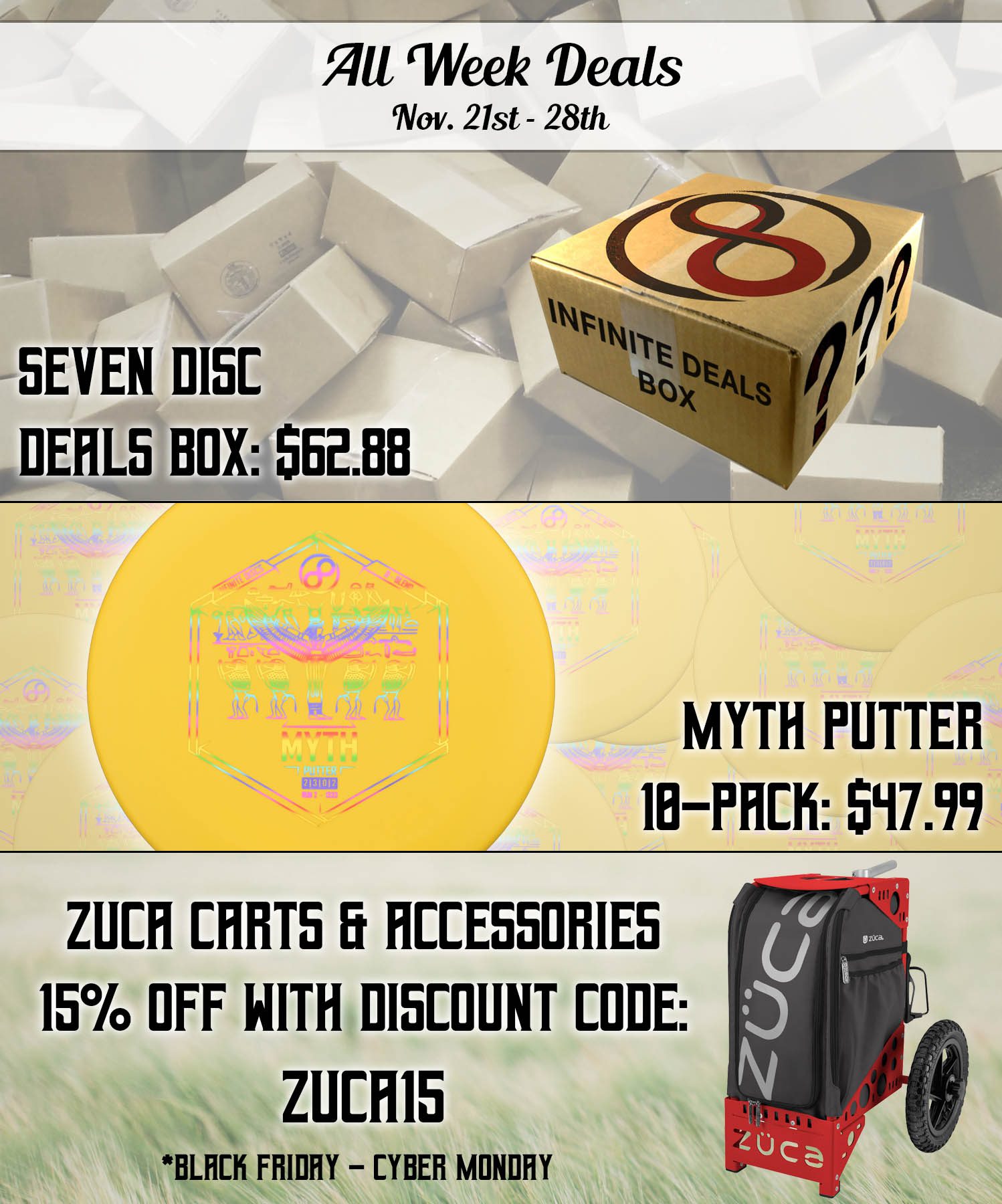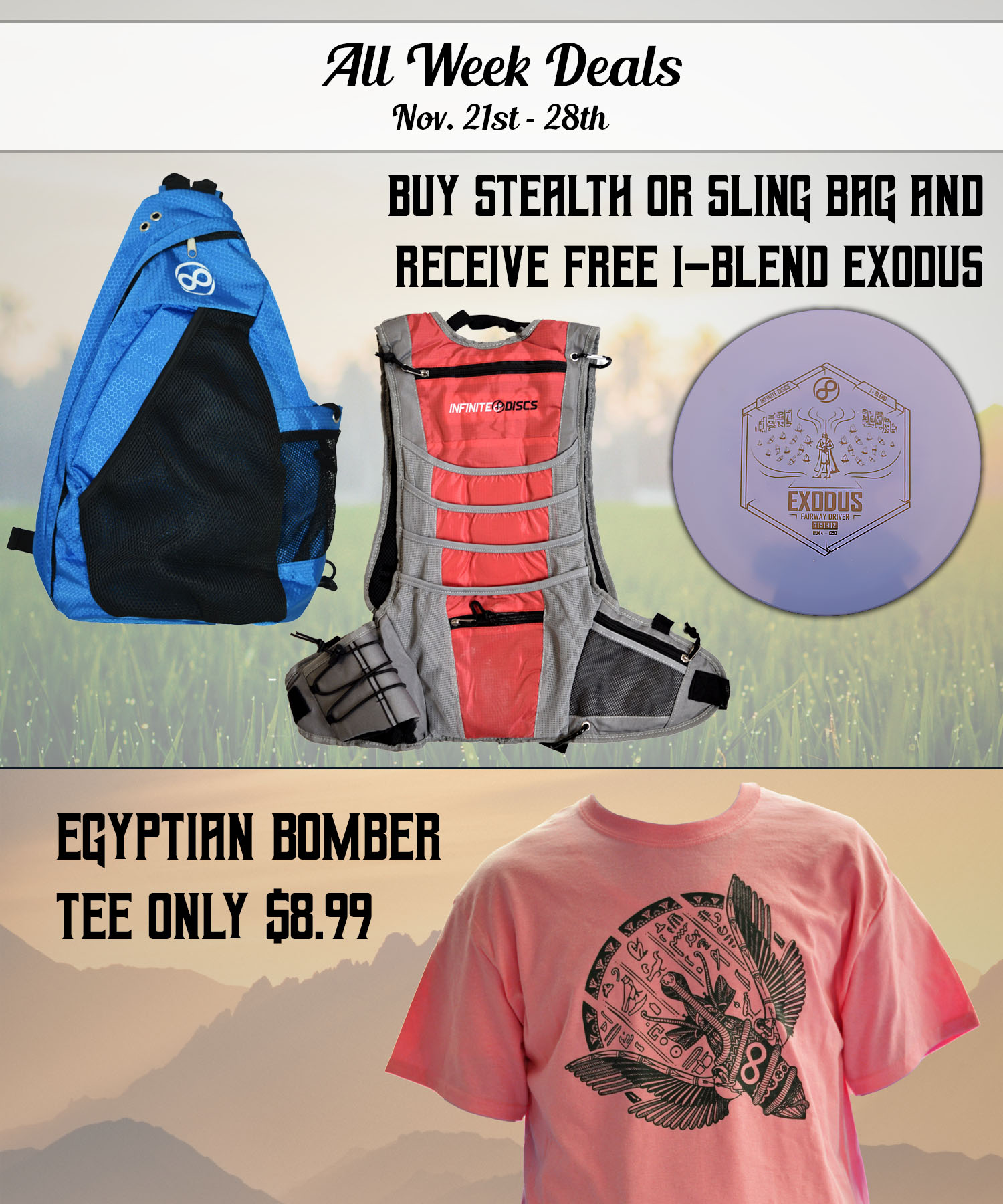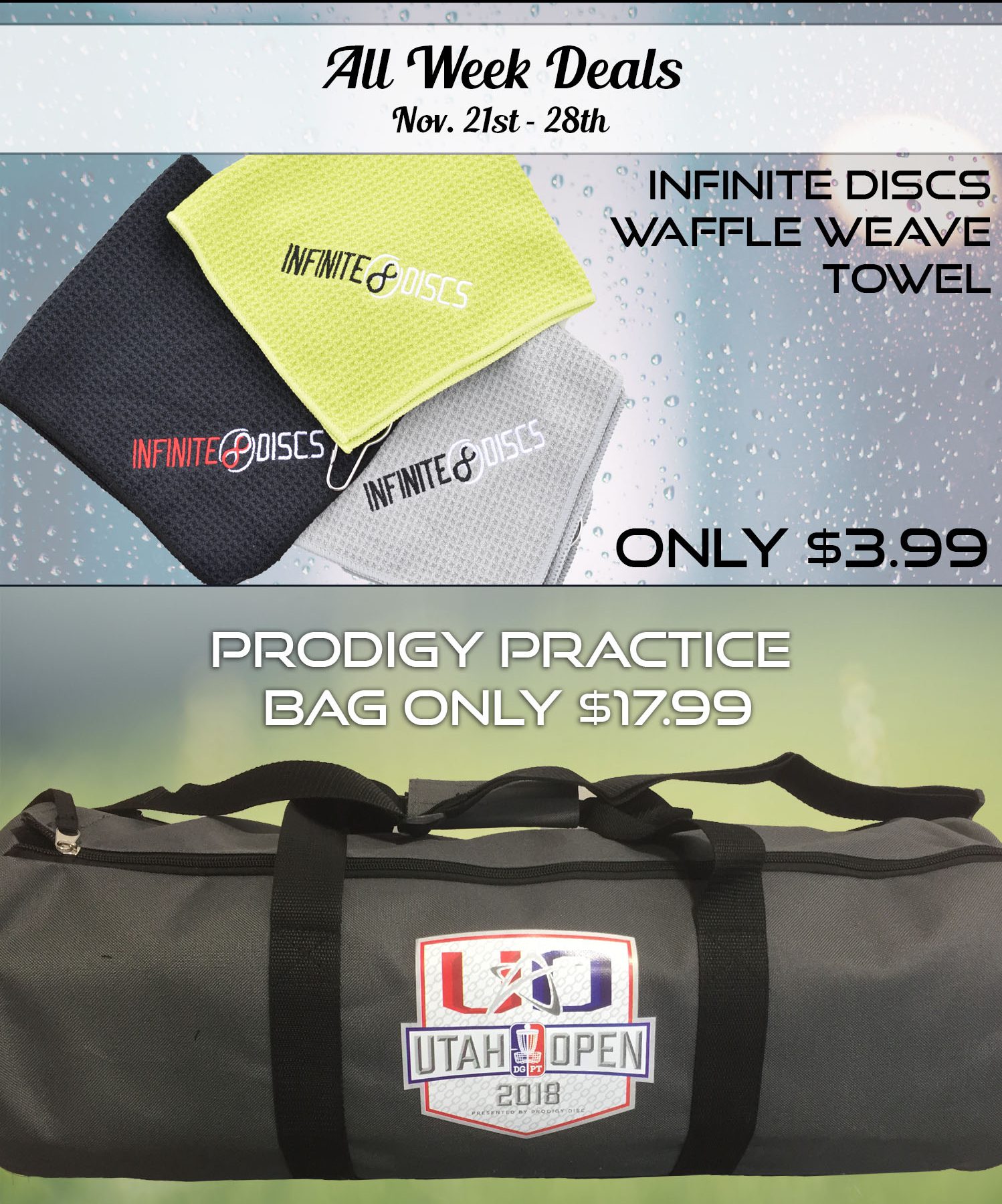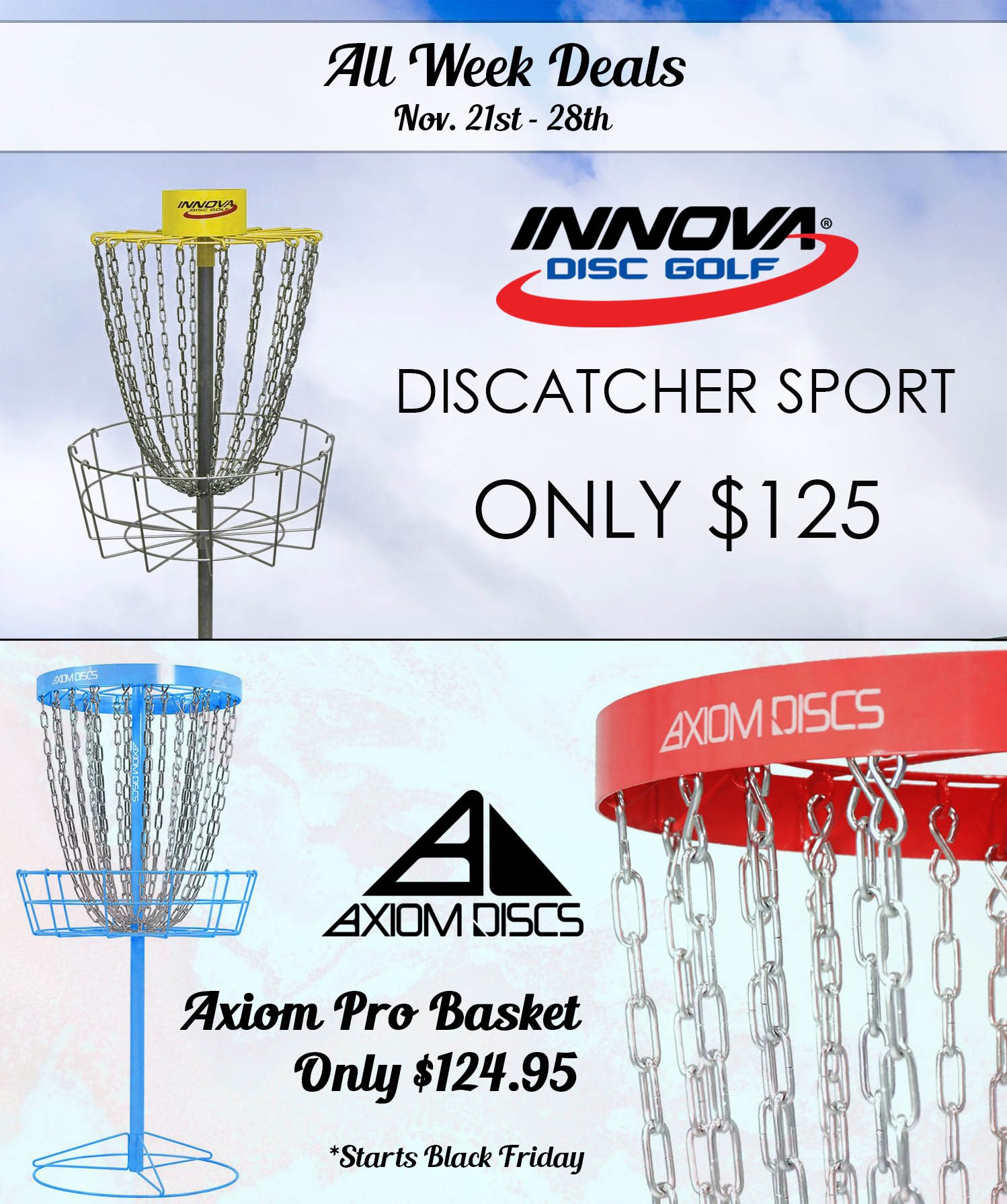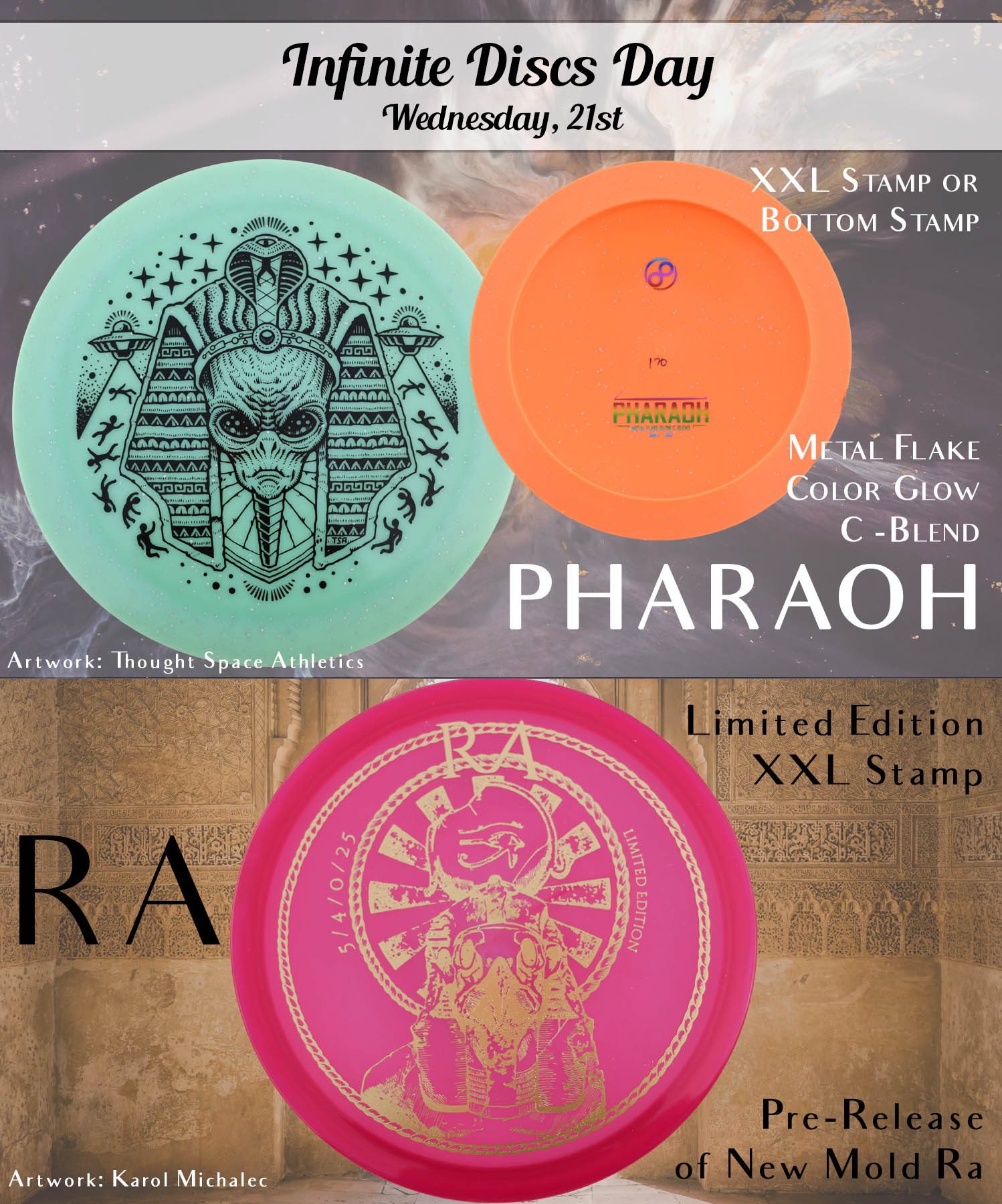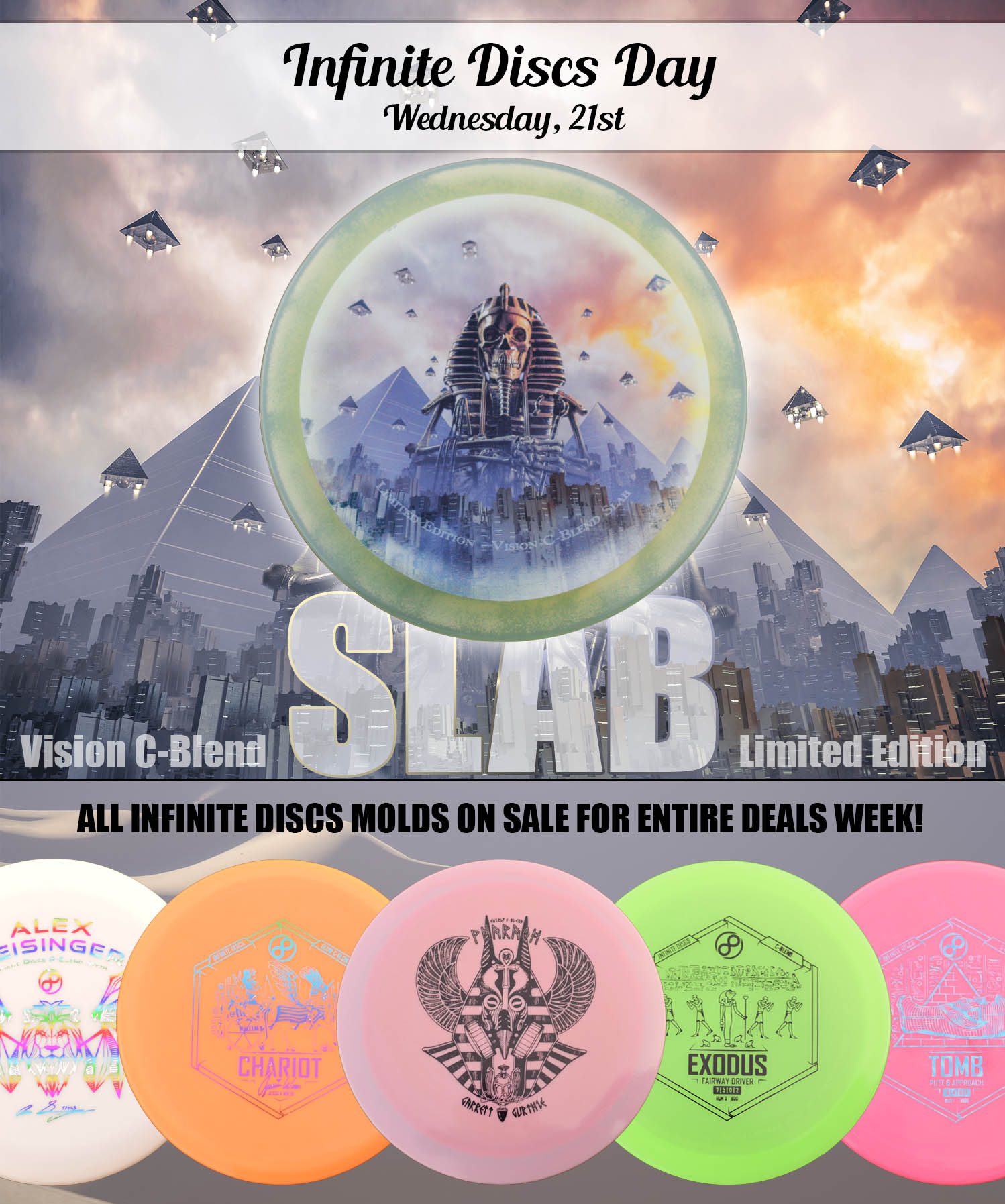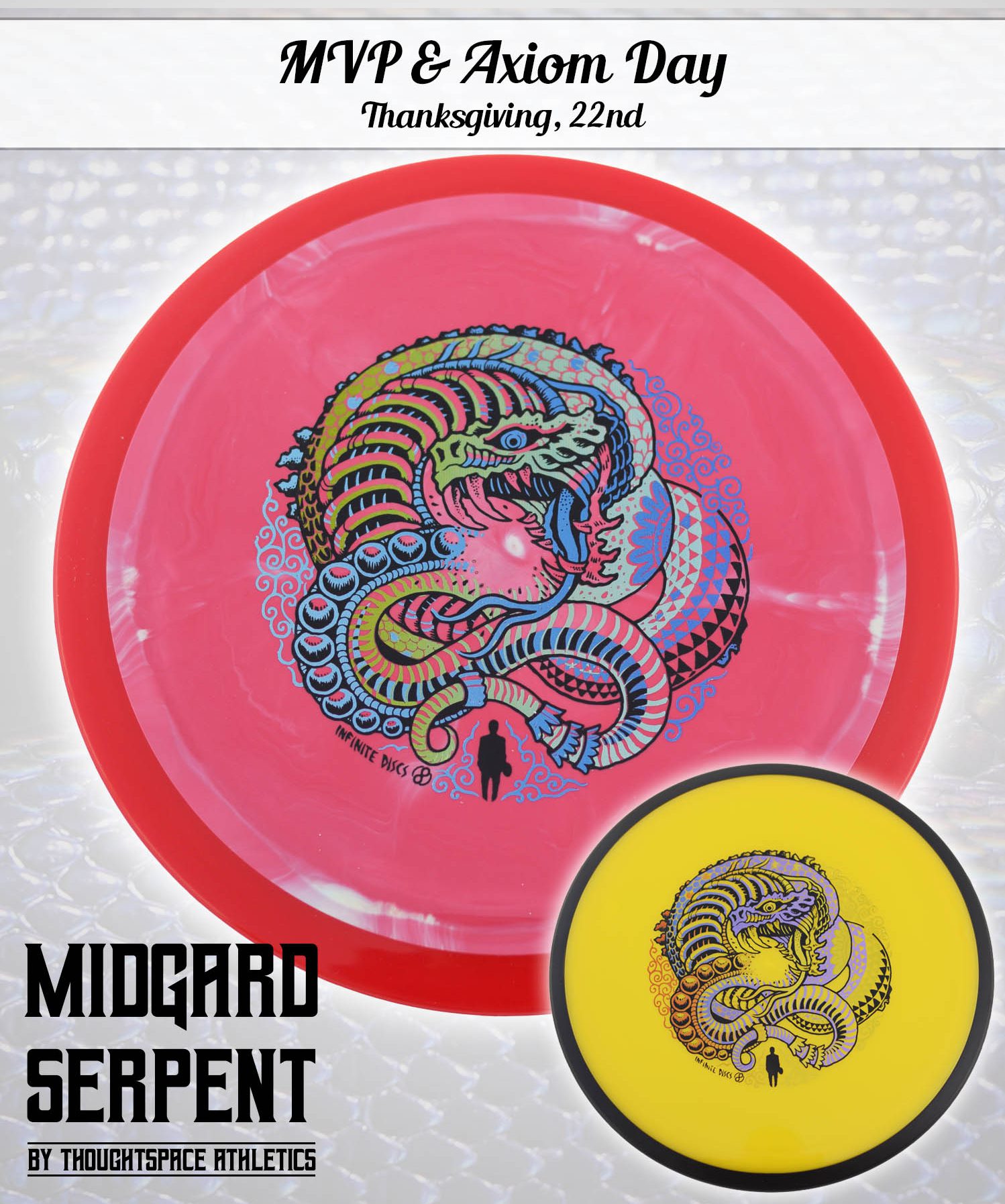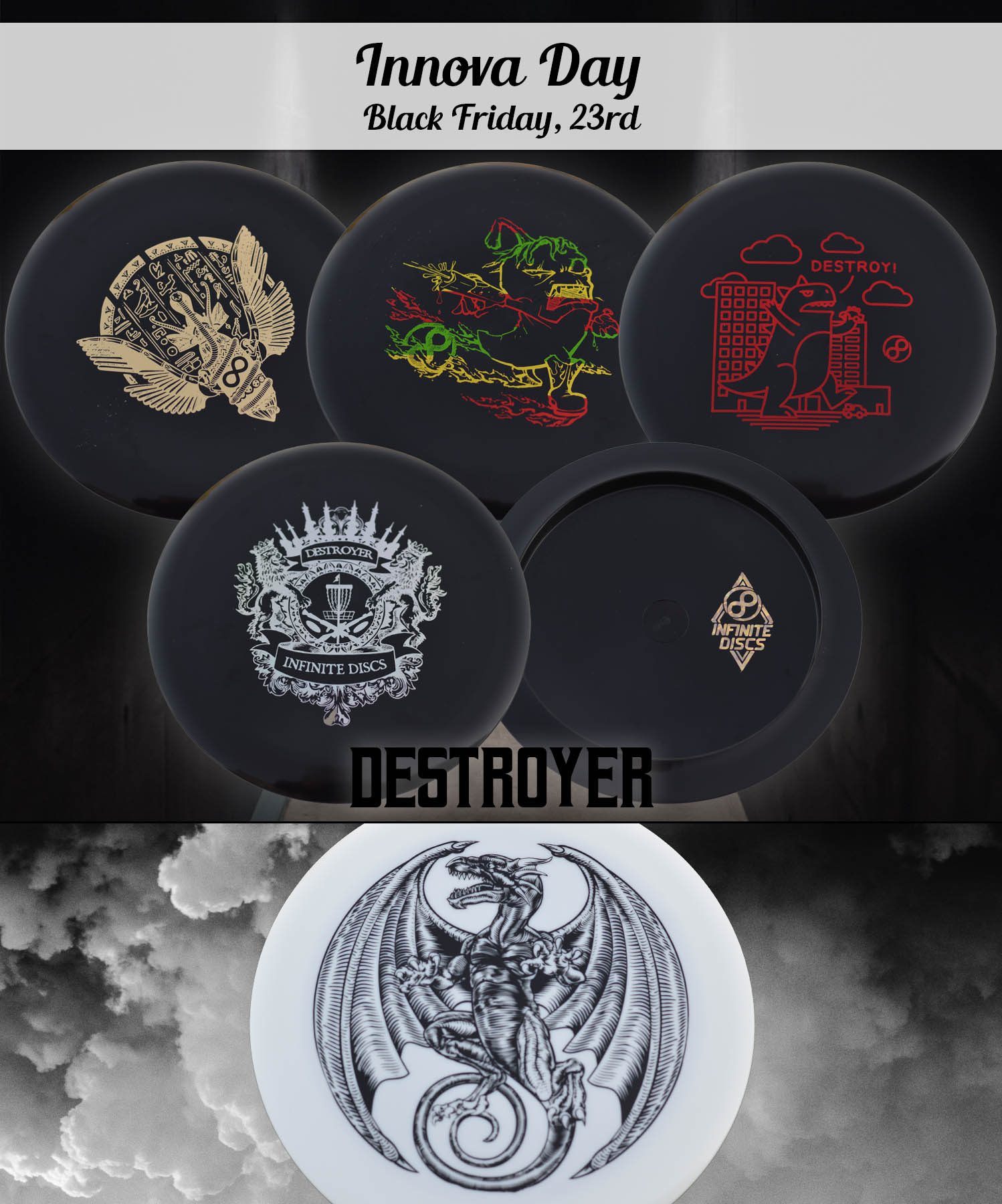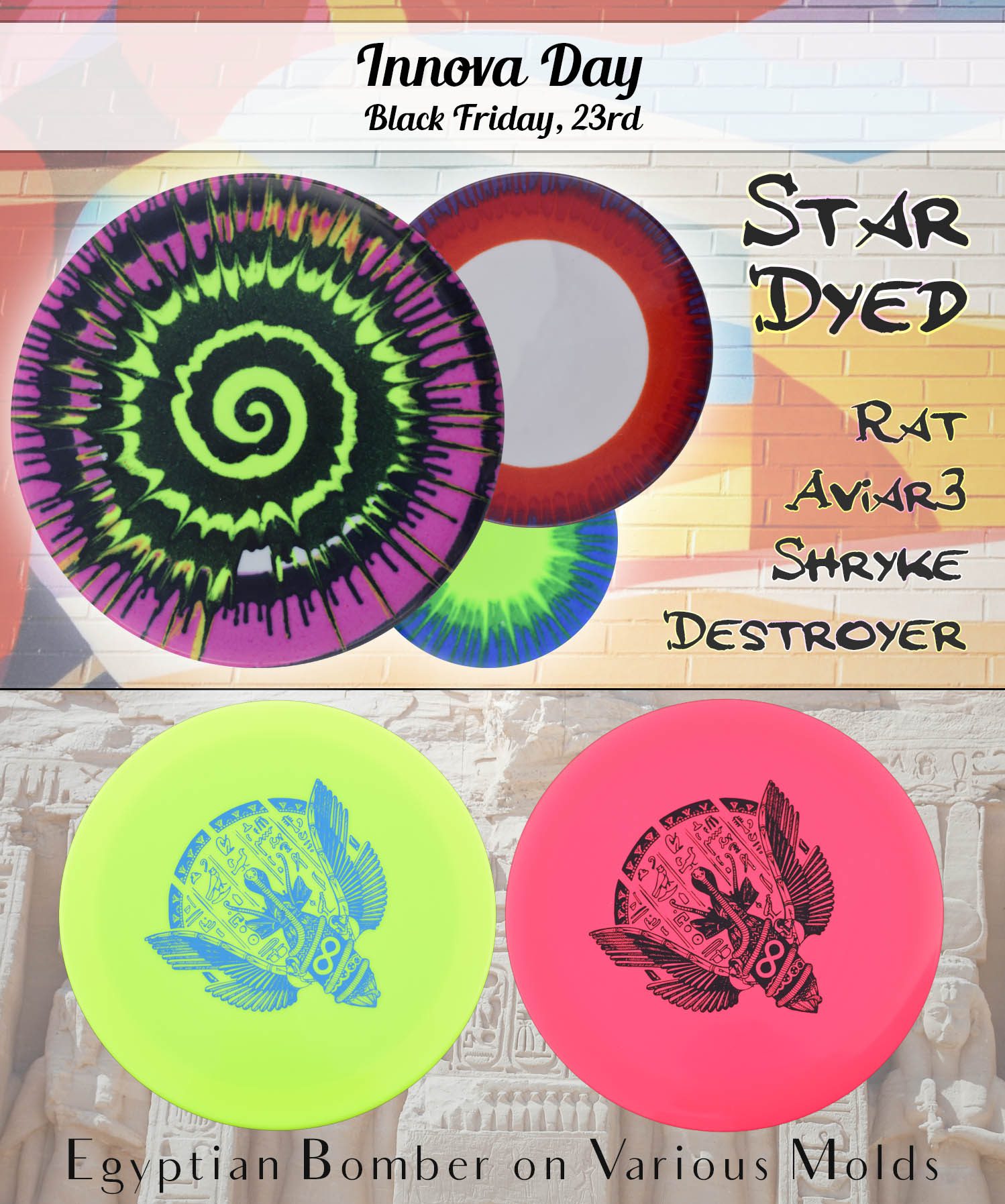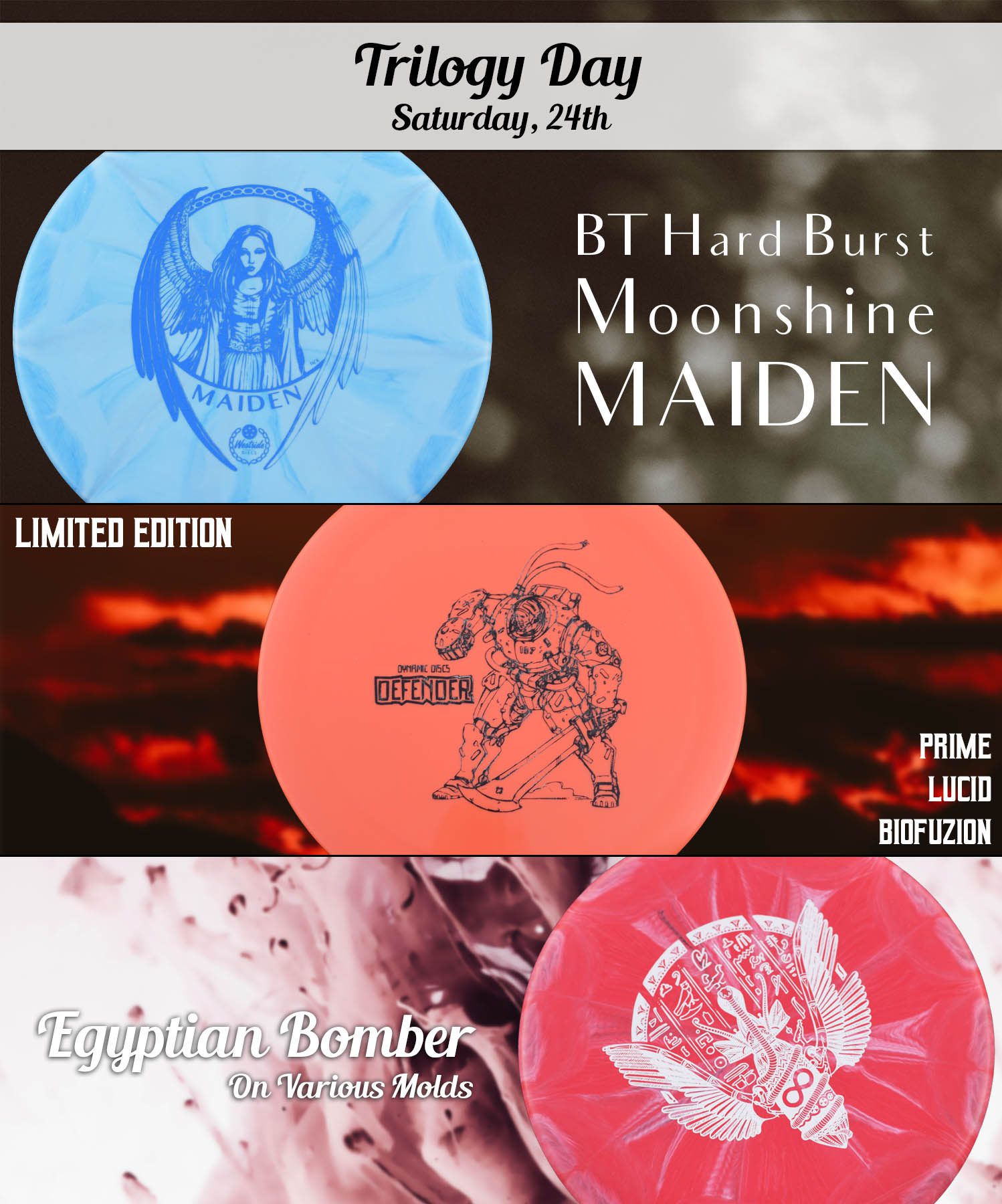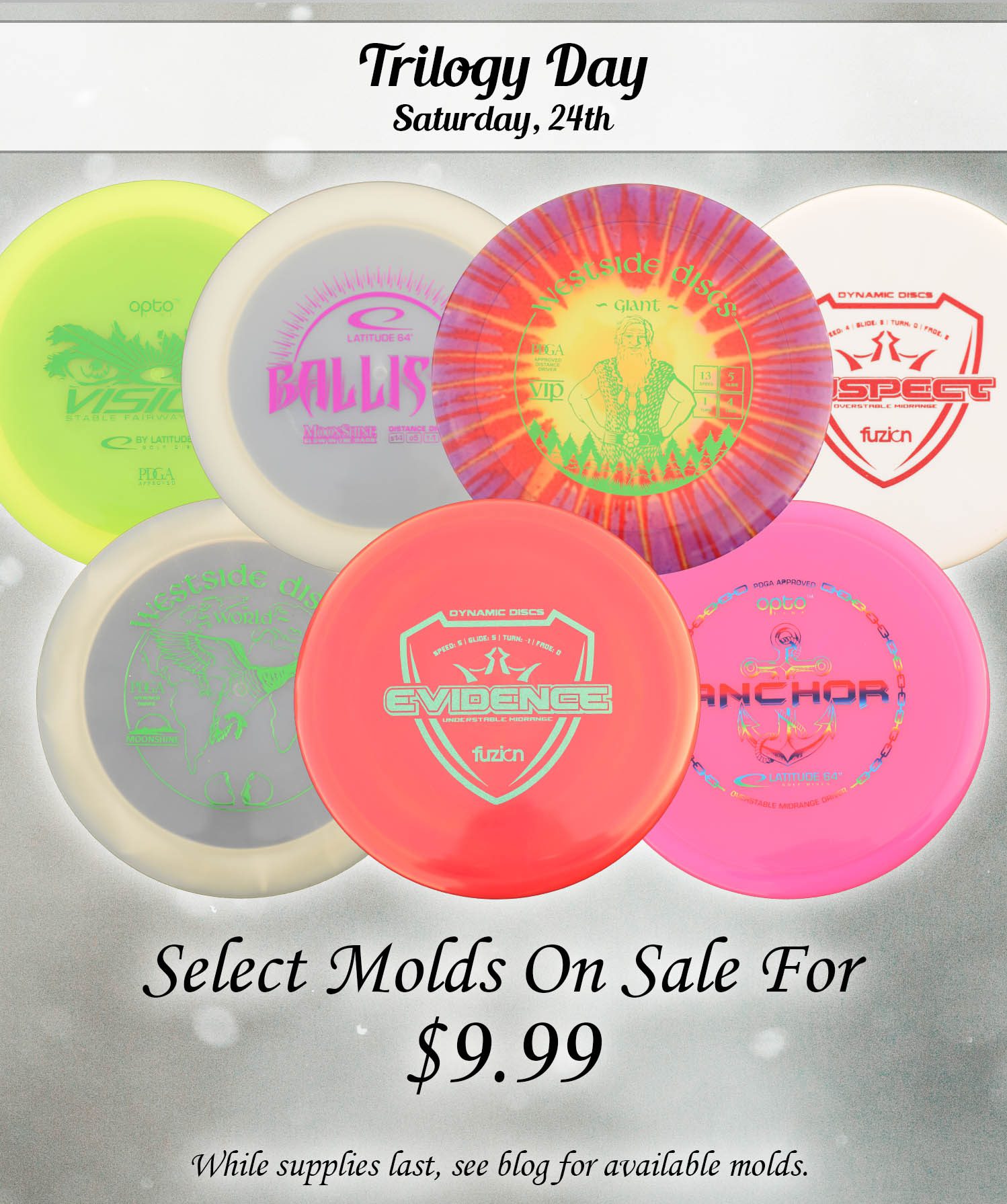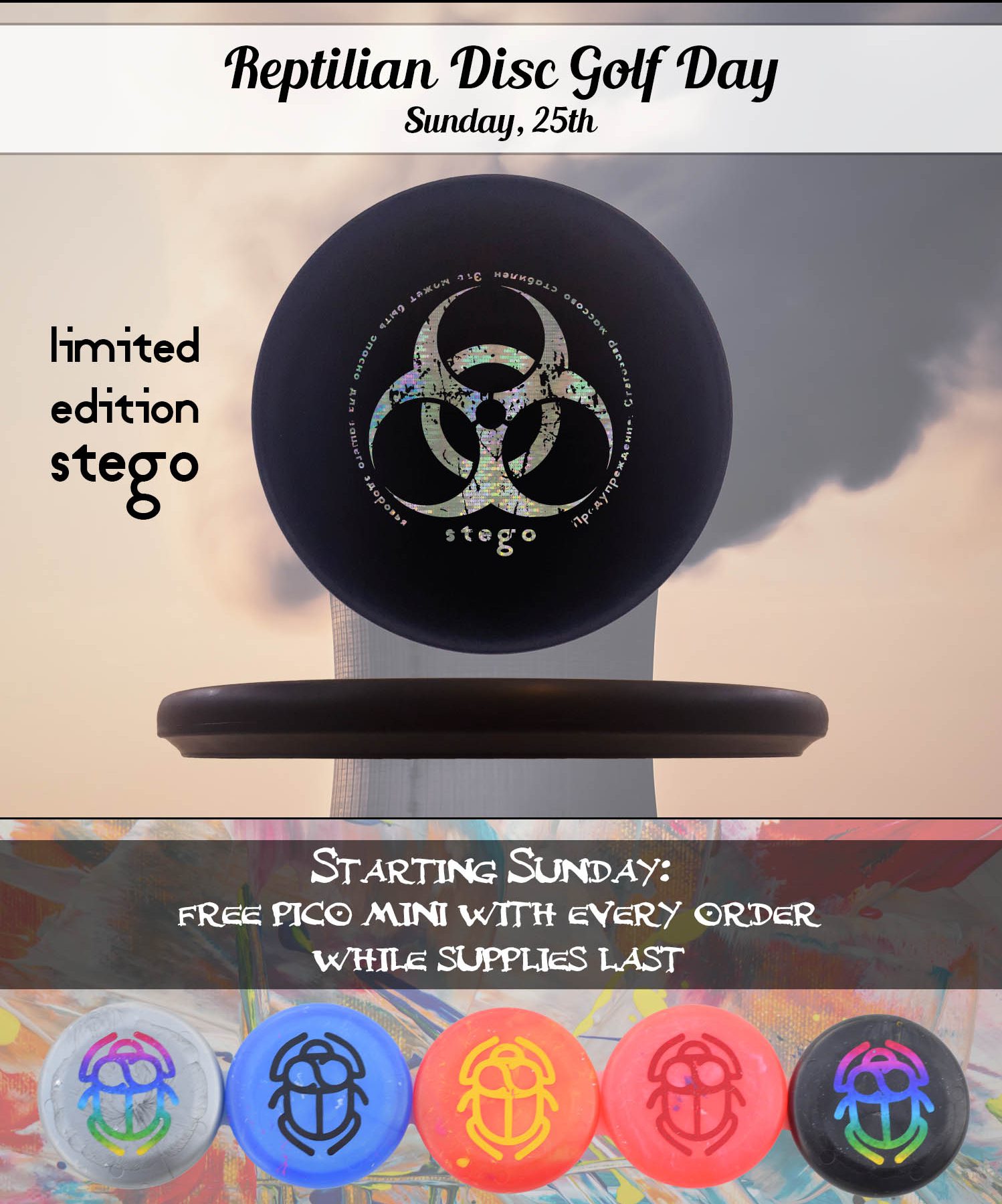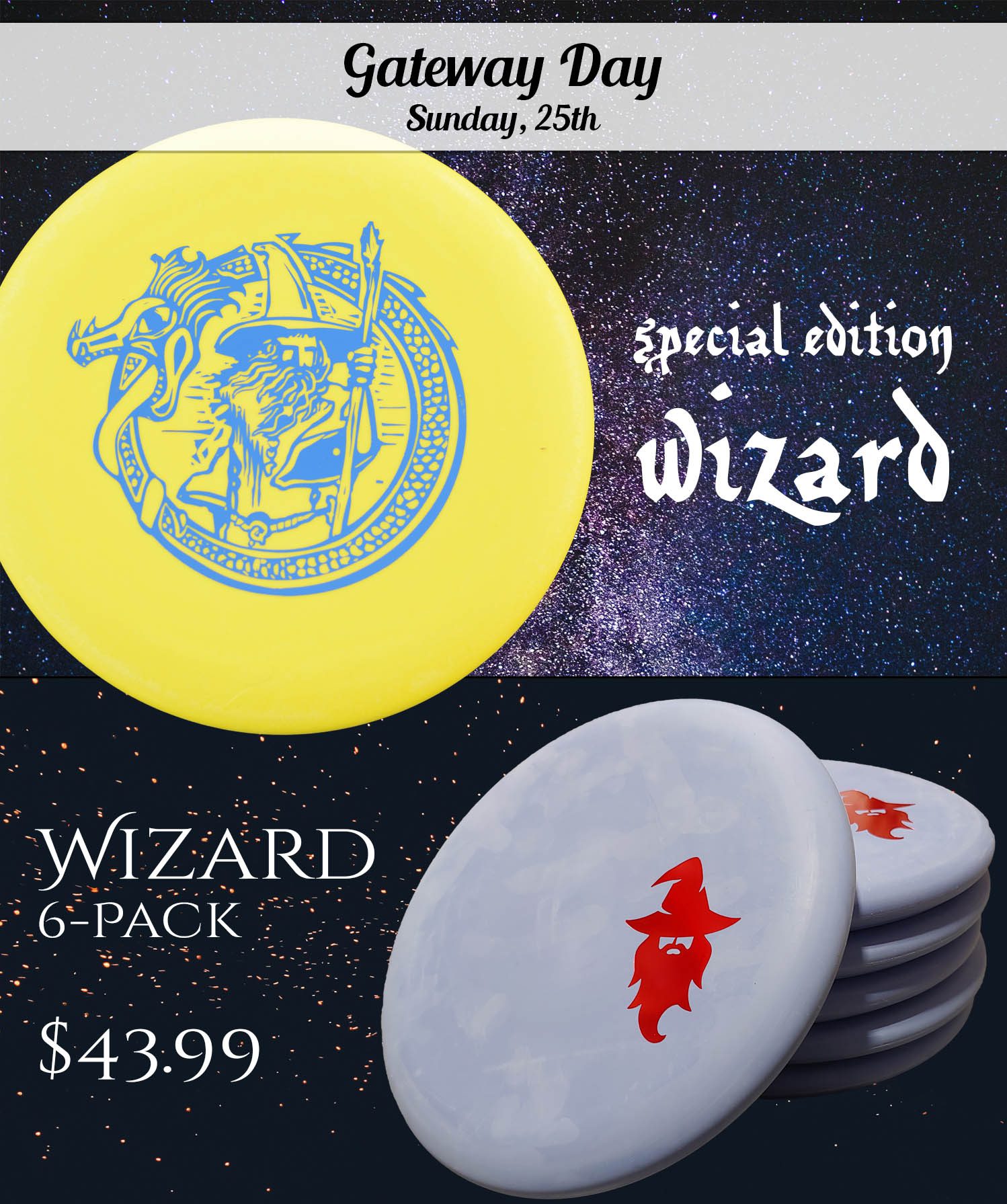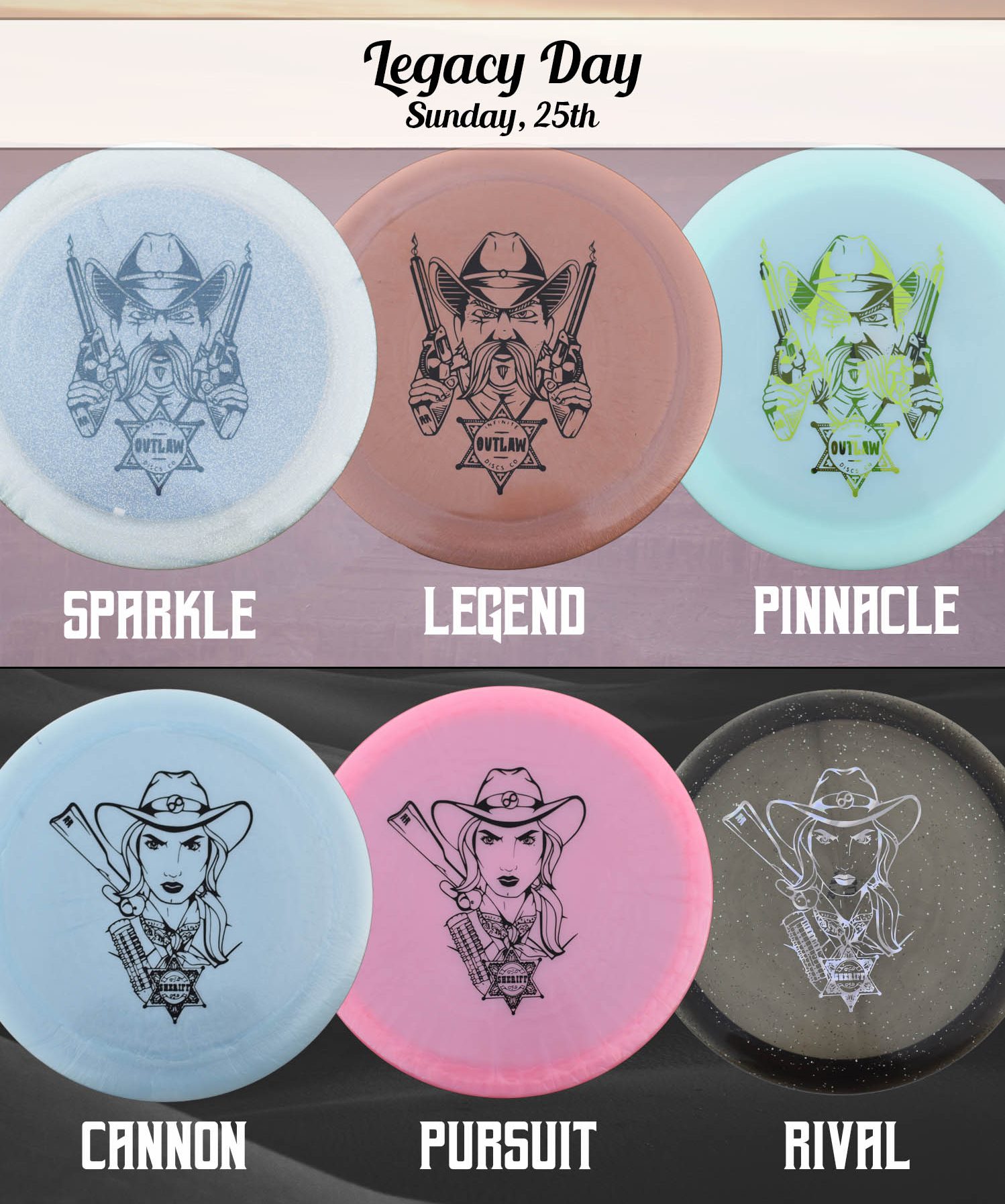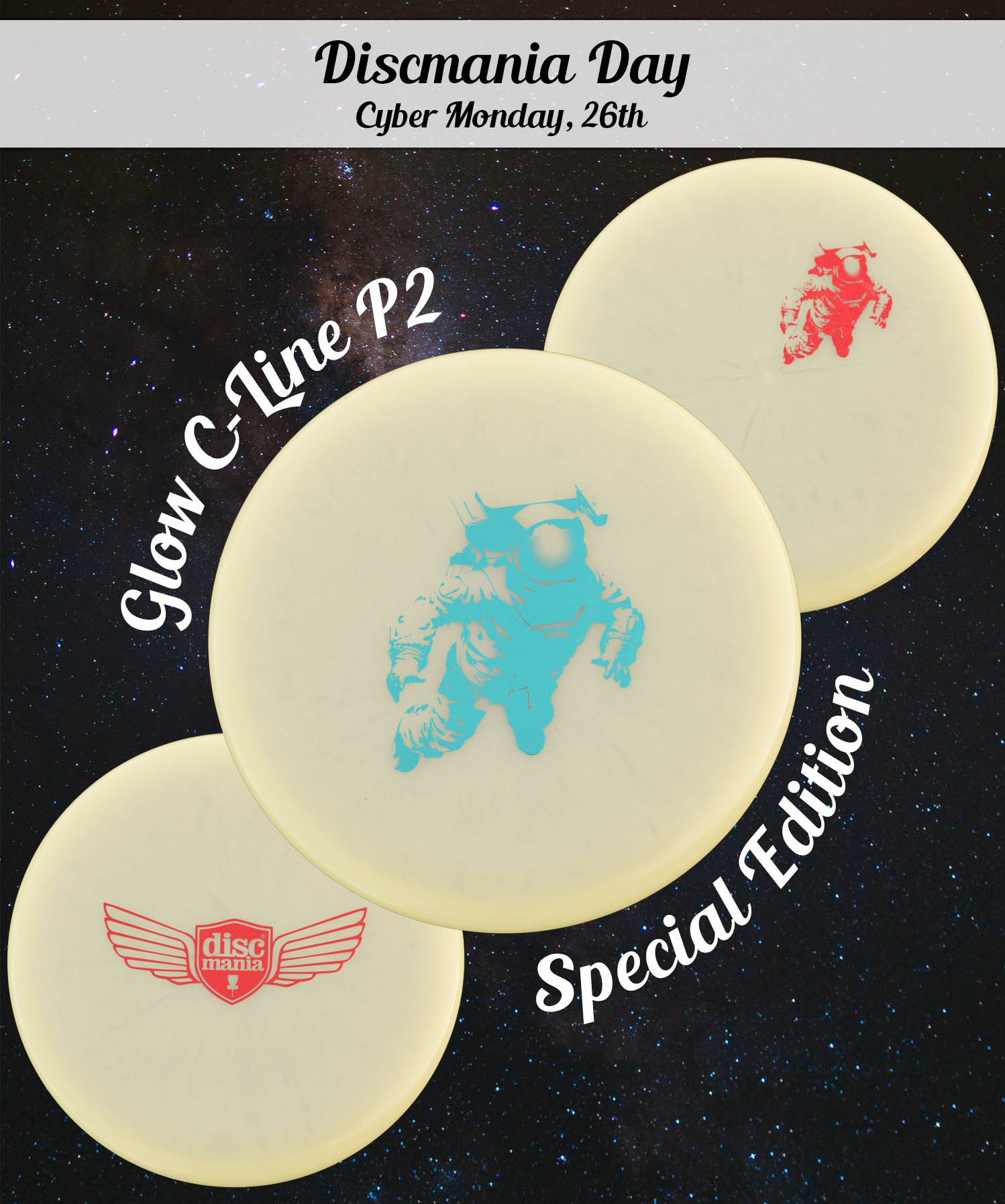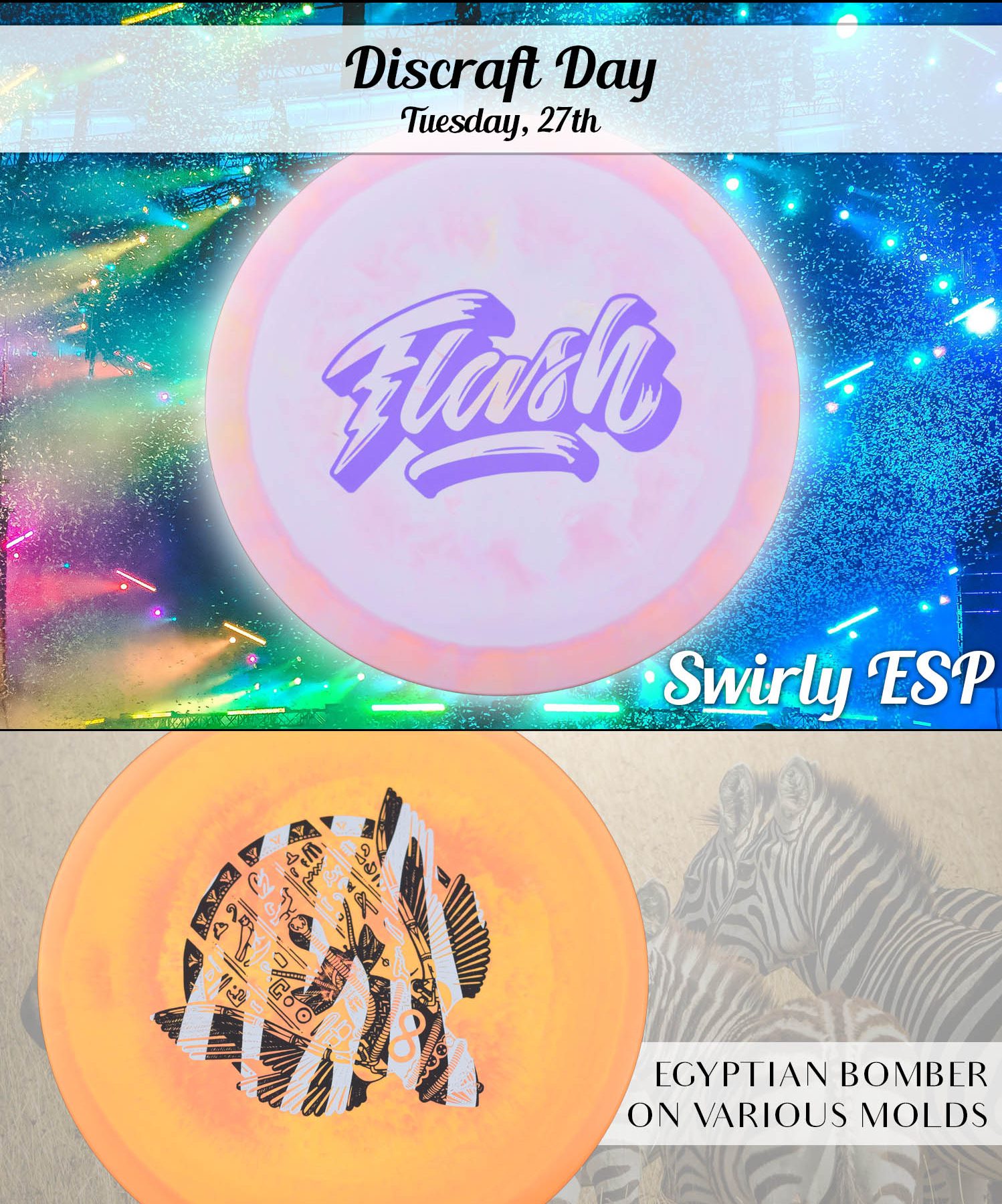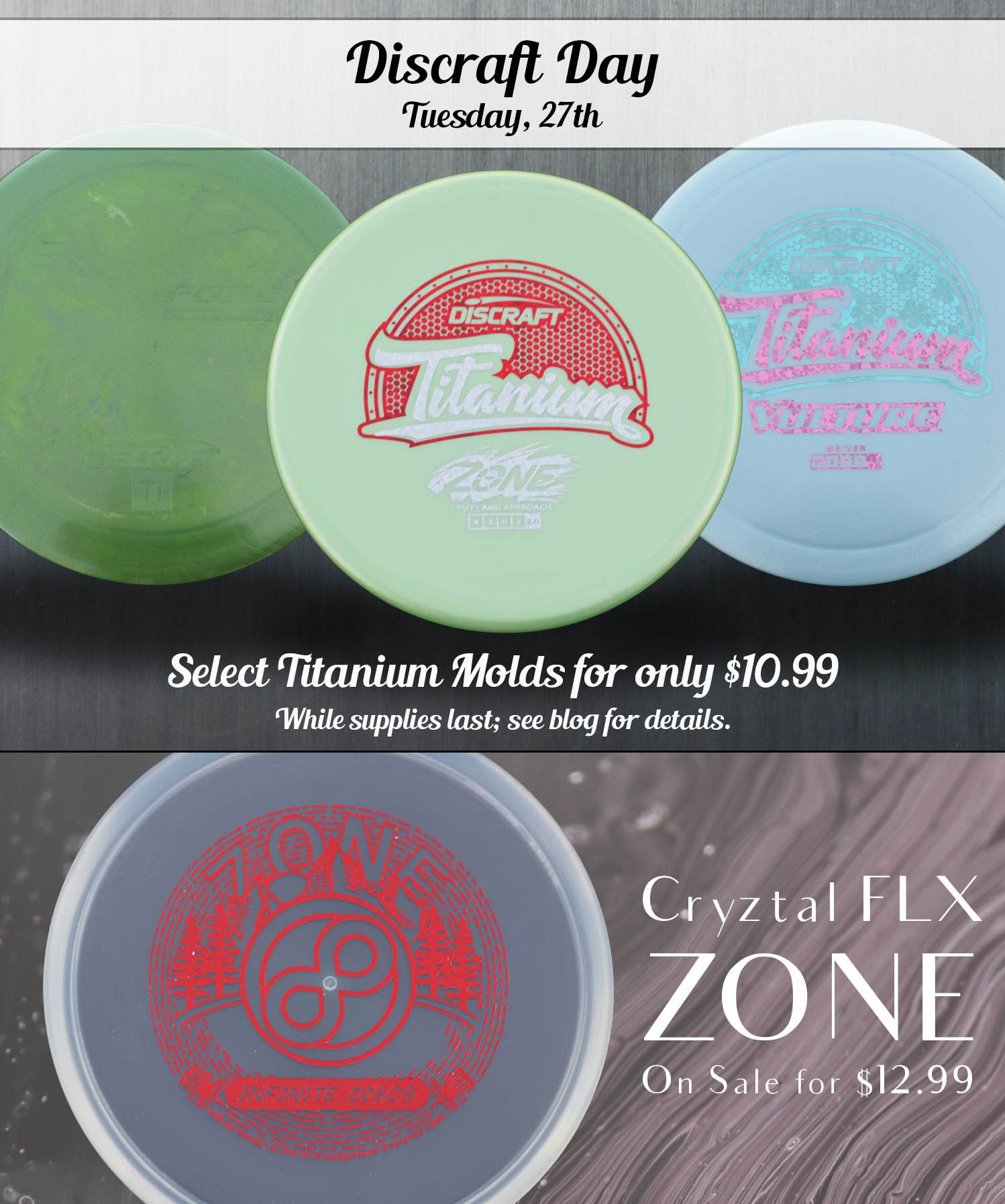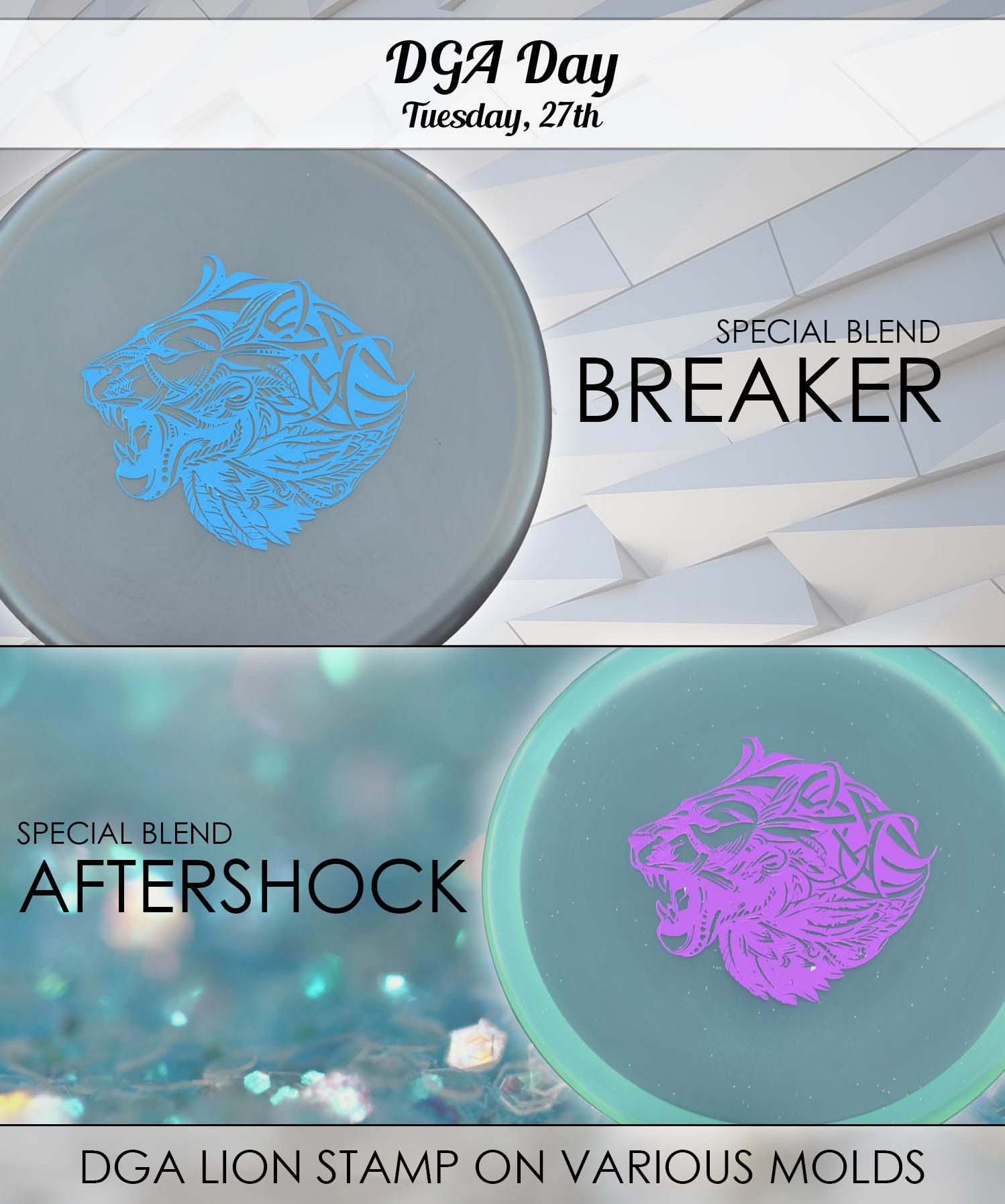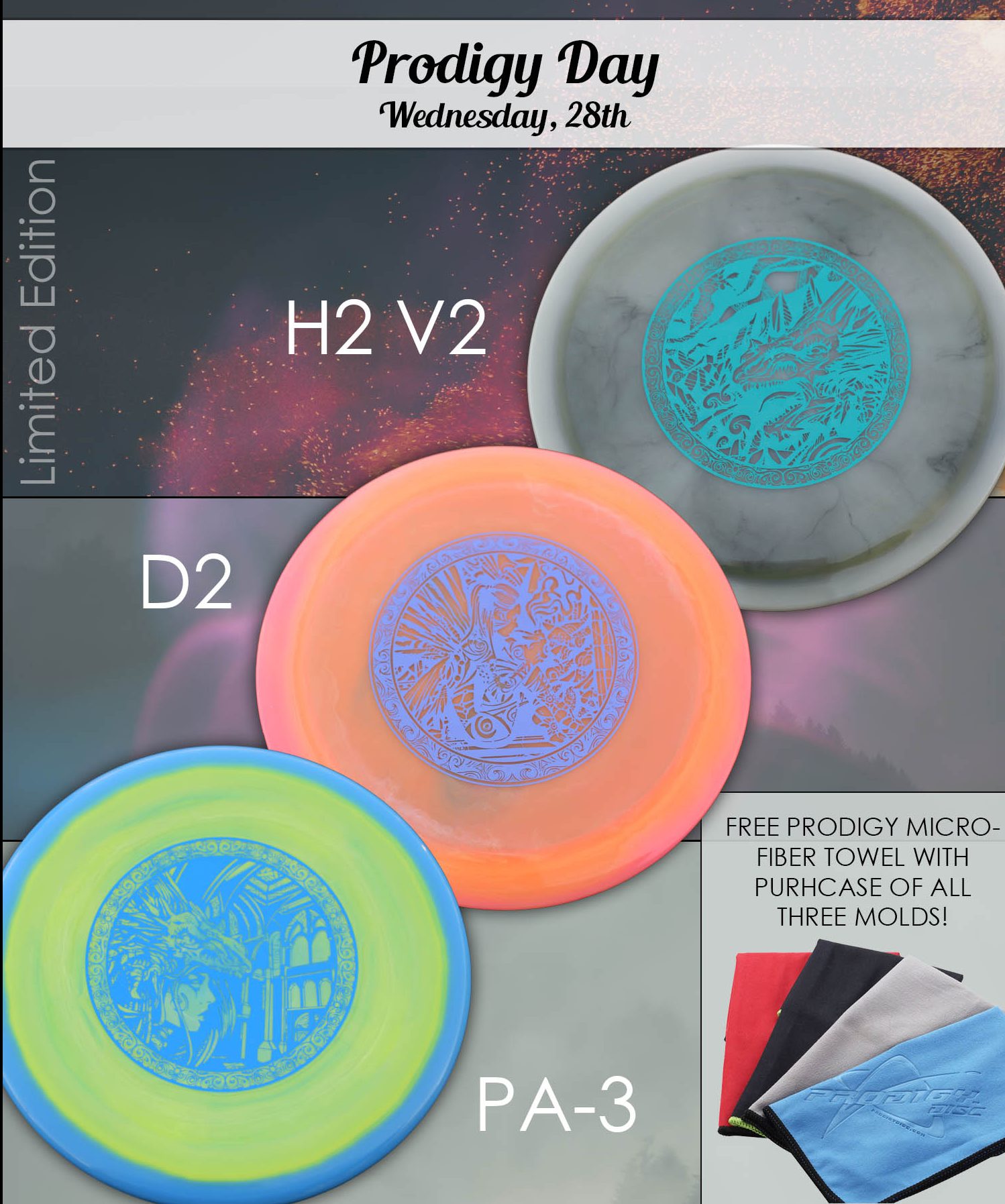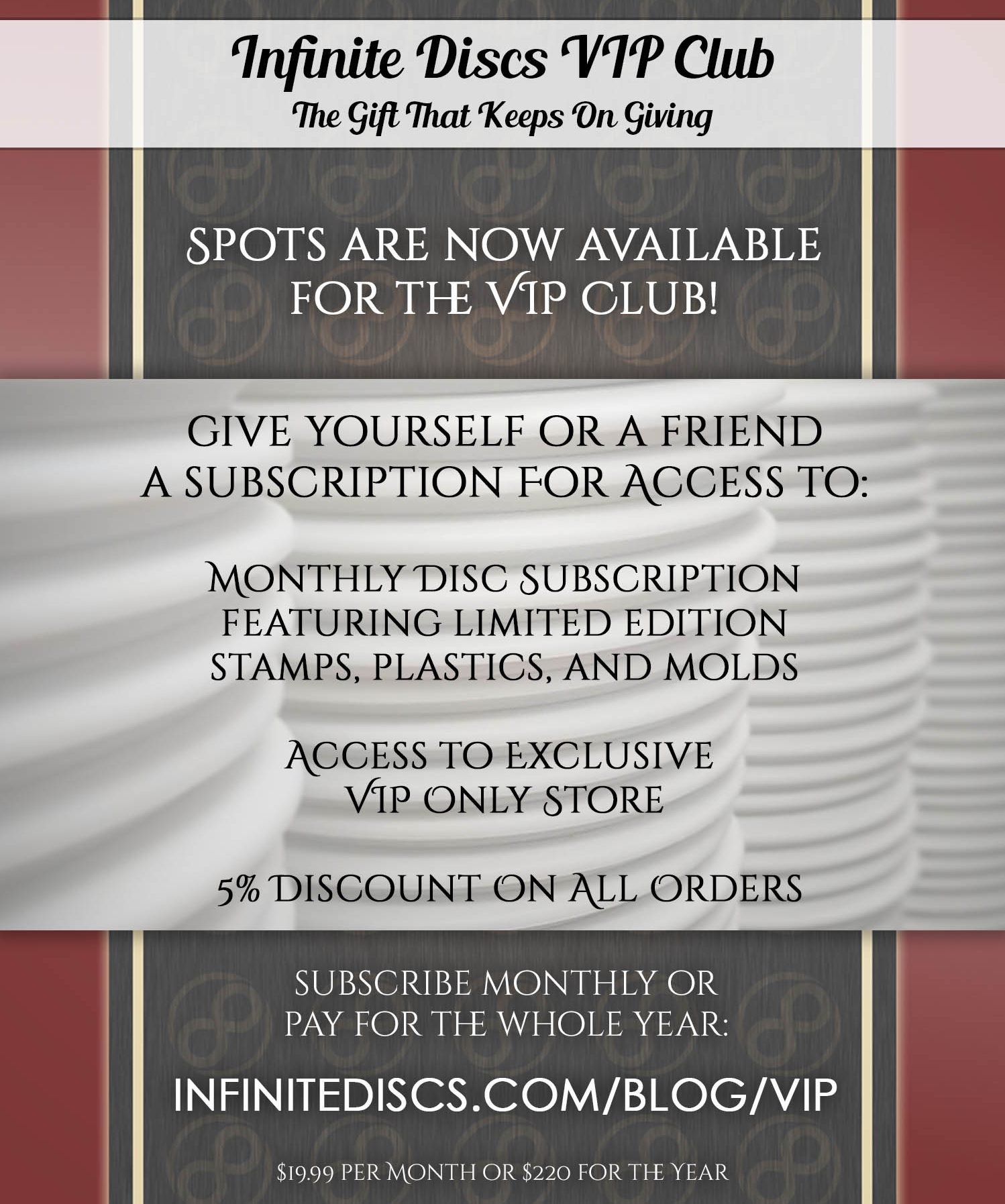 You can check the Infinite Discs BLOG each day to get direct links to the discs that are featured, plus any additional details for that day. So, check back!