Introducing Alfa Discs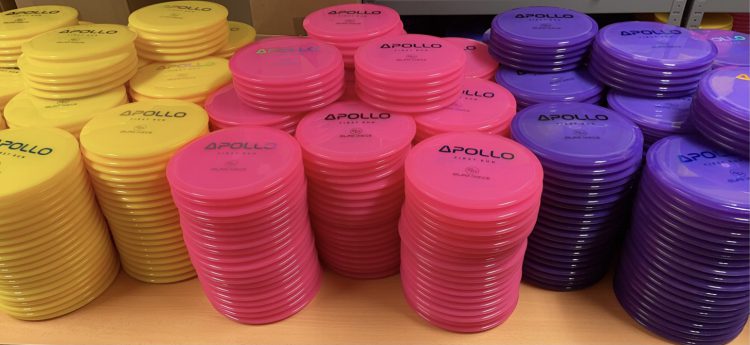 Inspired by Infinite Discs
It isn't often that people who stop by the Infinite Discs store in Logan, Utah are impressed enough with their visit that they start their own disc golf manufacturing business, but that is exactly what happened to brothers Alexander and Benjamin Eliassen. The pair, who hail from Norway, dropped by our store in 2019 during a family vacation to America. Here is their story.
Made in Norway
If you hop on a boat traveling East from New York City you could navigate the Atlantic Ocean until you got to the North Sea, east of the UK and south of Norway. If you head north on the Oslo fjord to the Drammensfjorden, you could make your way to the Drammenselva River, which flows right next to Hokksund Norway. In Hokksund you will find the Nostetangen Museum, where visitors can learn about how glass was made anciently. You will also find the Haug Church, which was originally constructed in 1152. Hokksund is also home to Alfa Discs, one of the newer disc golf companies, and the only manufacturer in Norway.
Inspired by Infinite
Shortly after their visit to America, and Infinite Discs, Alexander started studying Entrepreneurship and had to come up with an idea for a student project as part of the degree. Remembering the excitement he felt at seeing how successful Infinite had become, he and his brother decided to start the disc golf store they were dreaming about.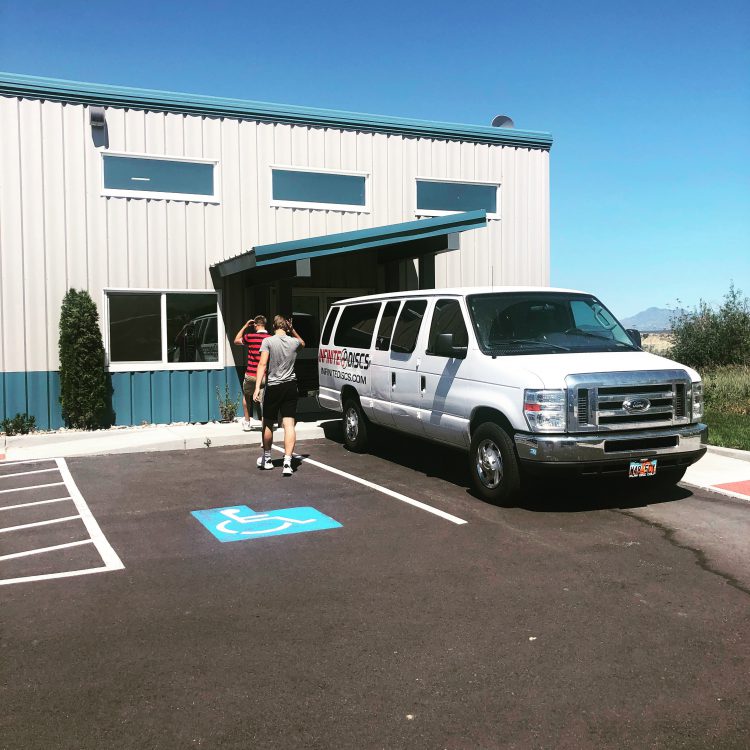 The brothers started their business two years ago by selling online and at local tournaments. They started selling only Infinite molds, but soon expanded by added more and more brands, until they had a well-rounded selection of discs. Unfortunately, several months after they started, Covid hit.
Making Their Own Discs
The global pandemic was a double-edged sword in the disc golf world. The sport is perfect for social distancing, and grew significantly. Unfortunately, the increased demand for discs, combined with slower production due to shutdowns and materials shortages, meant that there was a much bigger demand than there was supplies to meet the demand. This shortage was felt throughout the industry, and Alfa Discs was no exception. The owners decided that the best way to ensure they had the discs to sell was to manufacture their own. That's when they decided to become the first manufacturer in Norway.
The decision to manufacture their own discs was made in June of 2020. The next few months were spent planning and working out the details to become a manufacturer. After much thought and discussion, the team, which now included a third brother and a friend, decided to make a stable midrange as their first disc. And thus was born the Apollo.
The Apollo
The Apollo is a straight flying disc that can be easily shaped for long, technical approach shots, or for a drive where distance is necessary. The mold was designed to be a good fit for beginners, and experienced players.
Their inaugural mold was named after the Apollo 11 mission, which flew the first people to the moon. That name seemed fitting for the first mold produced. The challenge of starting a new company, then producing their first mold, felt like an achievement akin to standing on the moon for the first time. As for the names of future molds, we will have to wait to see what they come up with.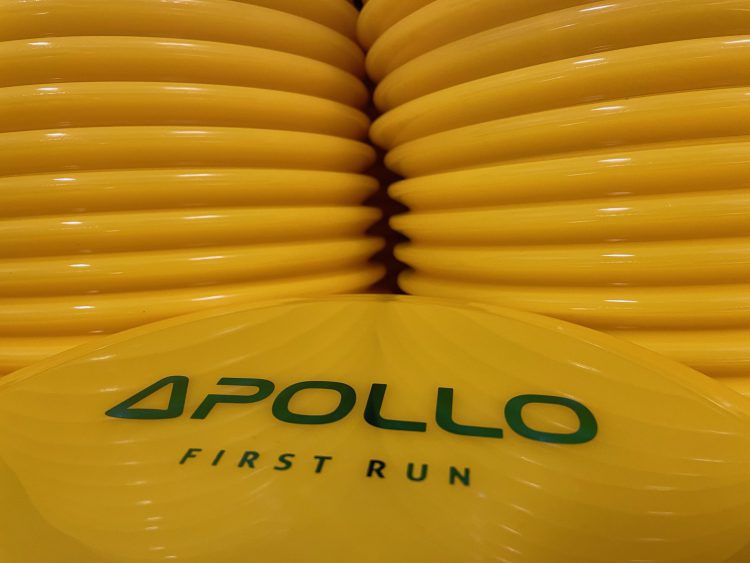 Alfa discs has two different plastic types. The first Apollo release will be in their Crystal plastic. This is a premium plastic that is extremely durable. In fact, Alfa discs makes their premium plastics a point of pride. They want only the best discs for their customers. To that end, they even inspect each disc to make sure they are perfect. The Apollo and future molds will also be made in Chrome plastic, which is another premium plastic.
Future Molds
As for any future molds, Alfa is keeping the details close to the vest. They suggest checking their website for updates on future discs. They are planning on releasing a few more molds next year (2022), and will be working toward providing a full lineup of molds for their fans.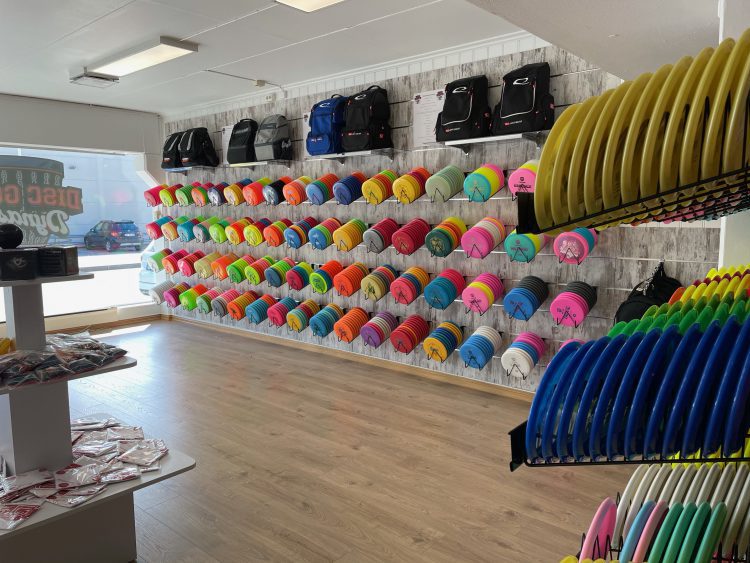 Even though Alfa is a young company and just producing their first mold, they want to help grow the sport by sponsoring players. Currently, they only have one sponsored player, but expect to add more to the roster as they grow and expand. Their current pro is Morten Brenna. Morten is one of the best disc golfers in Norway. And he loves the Apollo. He qualified for the UDGC, so you may very well see the Apollo flying around Rock hill this year!
Alexander is very optimistic about the future of the sport. Although disc golf is a much newer sport than ball golf, he believes that it could be just as popular as its cousin. He recognizes the role that Alpha Discs has in helping the sport grow, and looks forward to businesses like his having even more sponsored players and increasing the visibility of the sport. He will do his part by providing unparalleled customer service.
"Our customer is our boss," said Alexander. "And we will listen to them no matter what."
The new Apollo was just released and are available now! Check out the link below and get your first run Apollo from Infinite Discs.
https://infinitediscs.com/Alfa-Discs-Apollo
Check out Alfa Discs' sponsored player, Morten Brenna, PDGA #79859, you can see his Norwegian-language In The Bag video here:
https://www.youtube.com/watch?v=gLqACdLX9IA
Visit the Alfa Discs website here:
We would like to give you an opportunity to win a First Run Apollo from Alfa Discs. To enter, let us know in the comments below what midrange mold that you throw that has a similar flight to the Apollo. Next week we will randomly select three commenters to win an Apollo.