Introducing Dino Discs
We've travelled around the world during this blog series to introduce you to disc golf companies that might not be as mainstream as the larger manufacturers. For this one, we head home. In this case, 'home' refers to Logan, Utah. Logan happens to be the home of Infinite Discs. And Dino Discs. Sort of.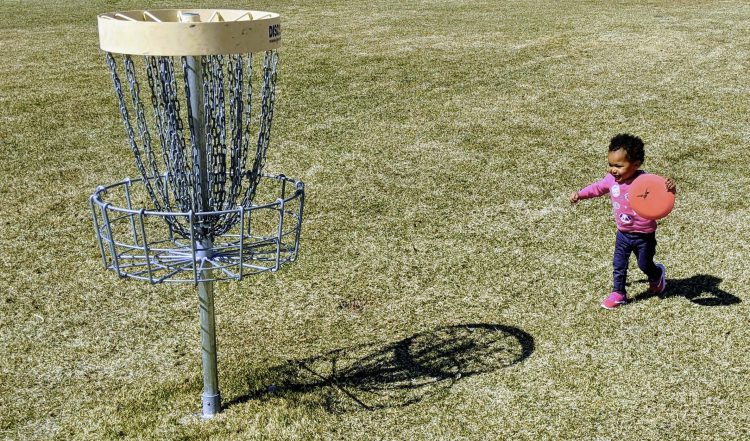 Logan is located in Cache Valley Utah. It is about 90 minutes north of Salt Lake, and less than an hour from Ogden, home of the 2021 PDGA World Championships! Cache Valley is clean, quiet place that is surrounded by mountains. There is nearby fishing, hunting, hiking, two ski resorts, and as of this writing, not a single 18-hole disc golf course in the valley. Cache Valley is also where you'll find Dino Discs.
Interesting History
To tell the full history of Dino Discs, we have to take a little journey back in time and place. In our journey we'll learn about a few different disc golf companies, and pay homage to a passed disc golfer. And we'll meet several people who had a common goal: to grow the sport. The time we will start with is a little over a decade ago. The place is Illinois.
Winding Back the Clock
In 2010, long time disc golfer Dan Pastore received PDGA approval for several new molds for his new, Illinois-based company, ABC Discs. He saw the growth of the sport he loved, disc golf, and knew that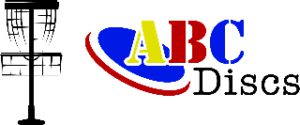 there was a need for new manufacturers to help with the growing demand for discs. Dan combined his love of disc golf with his desire to find a career that fit him, and ABC Discs was born.
During the next ten years, Dan grew the company and helped grow the sport. He added another mold to his catalogue, and continued to promote disc golf. Sadly, last November Dan Pastore, PDGA #4320, passed away. With his passing, the future of ABC Discs was on hold.
Resurrecting Old Molds
Last year, in addition to Dan's passing, the owner of Zing Mini Discs, Craig Myers, sent some discs to Infinite Discs that were made using ABC molds, but with the plastic he used for his minis. Although the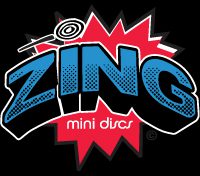 discs were too light for a majority of the mainstream disc golf market, Infinite Discs' Vice President Todd Durrant thought that the discs would be good for kids or people who can't throw heavier discs.
With all of the disc shortages last year, Infinite was eager to get any discs possible, so they ordered a few hundred of the light ABC molds from Zing to test the market and see how they sold. Since the discs were primarily for kids and dinosaurs are popular among kids, the decision was made to call the discs "Dino Discs." The molds would be named after dinosaurs.
Success!
The order of discs arrived. Some dinosaur shape images were licensed and Kesler Martin, the manager of Infinite Discs' stamping department, touched them up for the simple stamps. They were added to the Infinite Discs website. Much to their surprise, the discs sold out quickly. Another batch was ordered then stamped, and they sold out as fast as they were put online. Infinite Discs was surprised to discover that their was such a high demand for ultra-light discs.
Since Zing was busy with their own business during the pandemic, they were not able to keep up with the demand for the light discs. It was during a conversation with Gateway Discs' Dave McCormack that he offered a contribution to the Dino Discs lineup from Gateway. They could also make ultra-lightweight discs using some of their easy-to-throw molds. With the ten total molds sold under the Dino Discs name, five came from ABC molds and five came from Gateway molds.
With Gateway operating out of Missouri, Zing Mini Discs in Indiana, ABC discs in Illinois, and Infinite Discs based in Utah, Dino Discs is a multi-state disc golf collaboration, showing how several companies can work together to create a product that is needed in the disc golf community. Since there are multiple companies involved in the production, there are different ways to look at the most popular plastics. The best-selling molds are a little easier to analyze.
The Best of Dino
The top molds are the Spinosaurus, Pterodactylus, and Brontosaurus. Those are a control driver, distance driver, and midrange, respectively. The best-selling plastics are broken down by manufacturers. From Zing/ABC Discs, the Egg Shell Plastic is the best-selling. For Gateway Discs, the Extinct plastic is number one. Both of these plastics are colorful and sparkly, adding to their appeal.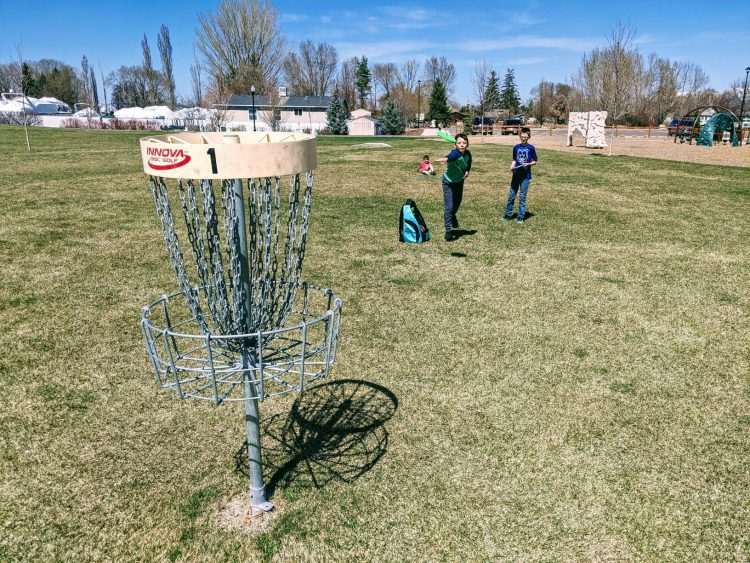 When it comes to the PDGA, Dino Discs and their molds present an interesting case. None of the discs offered by Dino are currently approved by the PDGA for use in a sanctioned tournament. Since all of the molds have already been approved when ABC and Gateway originally released the molds, Dino Discs is hoping to get the discs approved without having to resubmit the molds and pay a fee. They are currently working out the details with the PDGA. Until the molds get approved, they will remain unapproved to play in a sanctioned event.
Moving Forward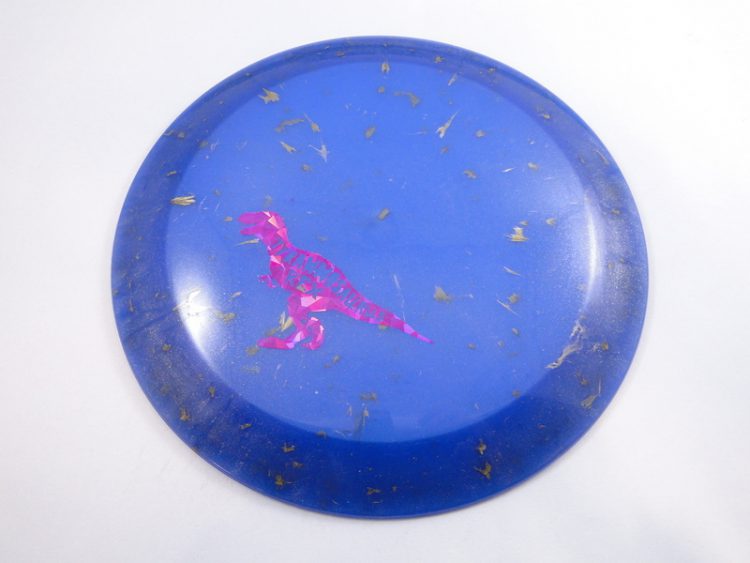 What does the future look like for Dino Discs? Although there aren't immediate plans to release new molds, there is a possibility that more could be added to the line later. Right now, the goal is to make enough of the discs fill the existing demand. Infinite Discs has started selling the Dino Discs line to other retailers who have found the same need in their communities and among their customers. You can ask your favorite retailer to stock these fun, lightweight discs and Infinite Discs will gladly support their efforts.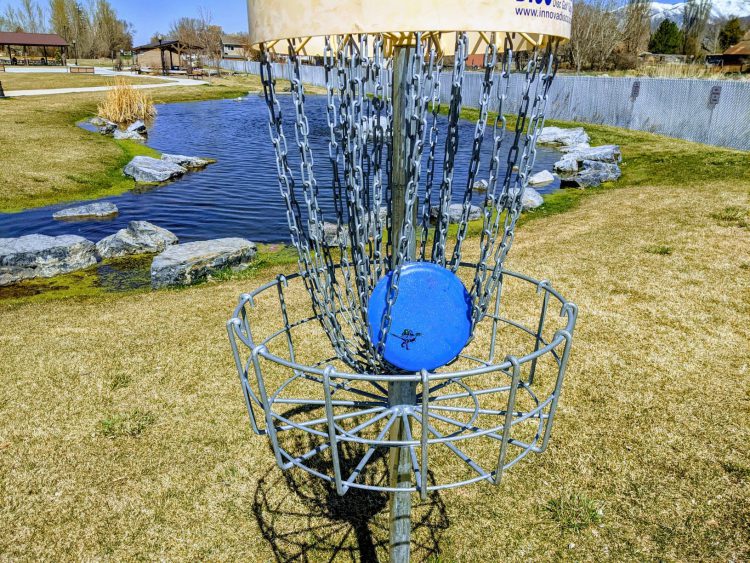 Dino Discs has certainly tapped into a market that wants and needs light, easy to throw discs. The rapid sales and increased interest is evidence of the need for this kind of disc. Kids like the discs, too. One of the sons of the owner of Infinite even got his first birdie with the Spinosaurus!
Although we've learned in this blog about Dino Discs and its success in the disc golf world, the brand has a unique distinction: It really isn't a single company! It's really a brand made out of experimental products by four different collaborating disc golf companies. That's the power of some good ideas!
Check out Infinite Discs' line of Dino Discs here:
https://infinitediscs.com/category/Dino-Discs
Check out Dino Discs here:
Comment About Dino Discs

We want to hear from you about DIno Discs!
If you or someone you know has thrown a Dino Disc, which have you thrown?
If you haven't tried one yet, which would you like for yourself, or someone who needs light discs?

Last Week: Yikun Discs

Last week we looked at Yikun Discs. We selected three random people who commented on that blog. Here are the winners:
Brian D
Mathew S
Kenneth E
Congrats! We'll ship your disc out shortly.