Introducing Fourth Circle Discs
Fourth Circle Discs
Infinite Discs carries over 55 brands of discs! We started this blog series to introduce you to some of the brands and molds that you might not be as familiar with. Each week we will spotlight a different company and tell you a little more about them. Because of Covid shutdowns our supply of discs was severely affected. Therefore, we may not have all of the molds from all of the brands we will talk about. But, it might put a few more molds on your radar for the future. This week we travel overseas and around the world to introduce you to Fourth Circle Discs.
Southern Hemisphere
Along the east coast of Australia lies the state of Queensland. Within that state you'll find the cities of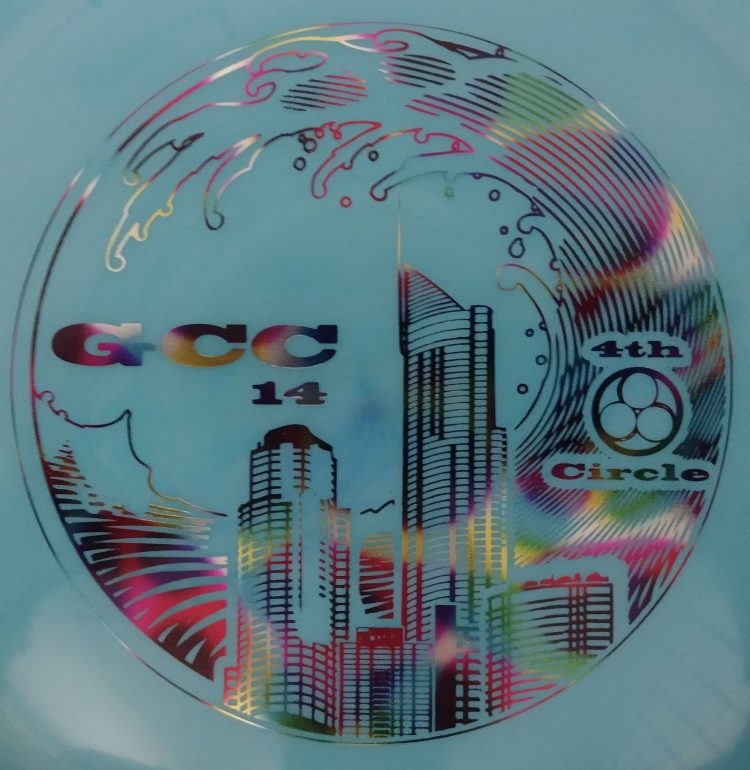 Brisbane and Gold coast. And between those cities you'll find Logan City, home to Fourth Circle Discs.
Although the first disc for Fourth Circle wasn't approved until June of 2018, the company had been around for a few years before that, in another form. Its founder, Rhys Kruger, had been running disc golf events and started a business as an event management company in 2014. Those events led to the beginning of the top tier tournament, the Gold Coast Classic.
The New Beginning
A year after it was started, Rhys had the opportunity to start selling discs after an existing retailer moved out of the area. He started out selling Innova Starter sets. Slowly, his inventory grew to include other brands. Then, things changed a bit in 2017 when he broke his hand.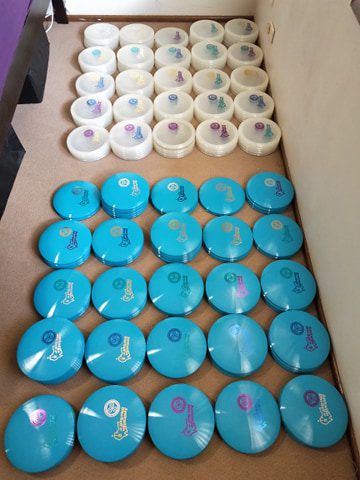 Rhys was playing in a tournament in Finland when he hit a tree while throwing. He was a sponsored player, representing RPM Discs. Although he had already been thinking about manufacturing discs, and talking to a local player about it, the down time with a broken hand gave him an opportunity to get serious about the idea. It was during that time that Rhys decided to turn his knowledge of disc golf into a manufacturing company. And Fourth Circle Discs was born.
The Beginning: Taipan
The first mold out of the gate for Fourth Circle was the Taipan. Initially, the disc was made in Finland by Prodiscus. However, the goal was to have them made in Australia. Rhys was looking around for a local manufacturer when unforeseen circumstances sped up the decision. Rising shipping costs along with unfavorable exchange rates forced his hand and Fourth Circle began producing discs in their home country.
Dingo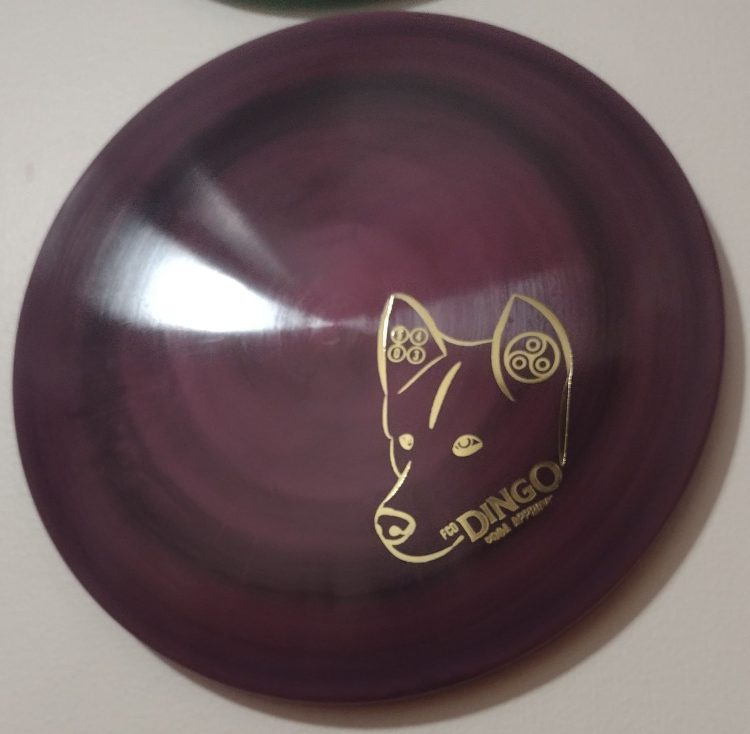 The second mold released by the company was the Dingo. It was approved and released last year. It was the first mold to be made in Australia by Fourth Circle, and it was definitely a learning experience for them, and for the manufacturer and tooling company. The mold was intended to be an overstable midrange, but they ended up with a disc that was too overstable. After some tweaking with the mold and the process, they ended up with a disc that they are thrilled with. It has a good amount of wind-fighting glide and a strong finish at the end of flight.
Fourth Circle learned from their mistakes and when they started producing their third mold, things turned out much better. That mold is the Firehawk, and it has been very popular. The fairway driver is popular among beginners because of its -2 turn and mild fade. More experienced players will appreciate its shot-shaping flight.
The Latest From Down Under
The Firehawk and Dingo are control driver and midrange. The Taipan is Fourth Circle's high speed driver. It is a speed 13 disc with no turn and a pretty big fade. This year the company got approved and is ready to start selling their fourth mold, the Huntsman is an overstable putter, similar to the Infinite Myth, Challenger, and Aviar-X. Infinite is ordering the mold and will make it available as soon as we receive them. The new Huntsman is currently available for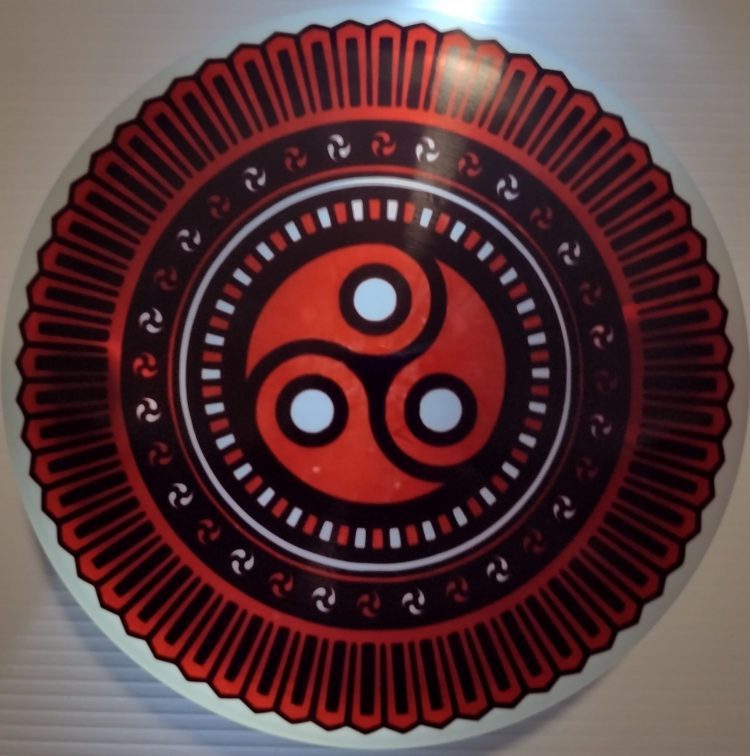 presale from Fourth Circle Discs.
After years of selling discs, Rhys noticed that people would often buy a disc based on the name. That knowledge influences the names he chooses for his molds. When it came to picking mold names, Rhys wanted to pick names meaningful to Australians, and memorable to anyone checking out the discs. He also likes to find names that, to him, really 'fit' the disc. The Huntsman and Firehawk didn't get those names until he held the discs in his hand.
Australian Animals
All of the molds are currently named after animals found in Australia. A Dingo is a wild carnivorous canine native to Australia. The Firehawk is a bird of prey that hunt near wild fires to catch insects that are fleeing the fire. They have actually been seen carrying burning sticks to spread the fire to get food. A Taipan is a fast-moving, highly venomous snake endemic to Australia. The Huntsman spider is also found in Australia.
The Firehawk has been the most popular disc for Fourth Circle Discs. The company had to make a second run of the mold just two months after the first run. Even with that success, Rhys anticipates the new mold, the Huntsman might surpass those sales, based on how much hype the mold has received so far.
Fourth Circle Plastics
The plastics offered by Fourth Circle are premium plastics that are both very durable, but feel different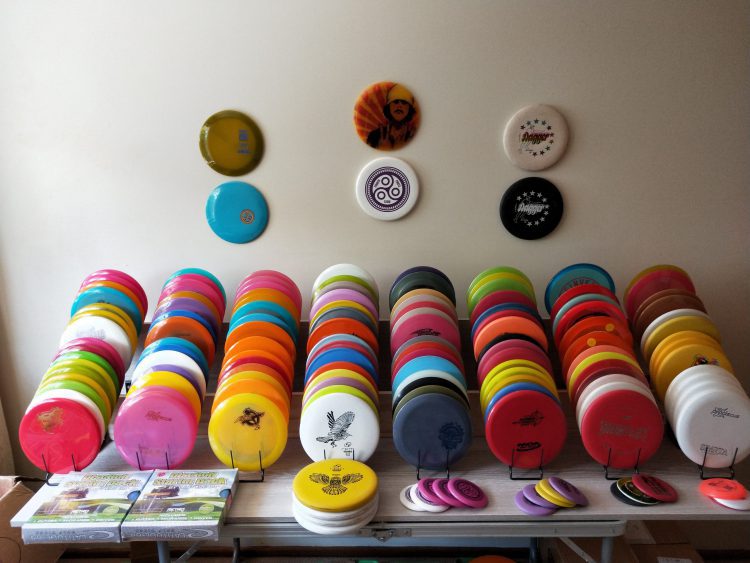 and offer different levels of grip. Their Ekka plastic is similar in feel and durability to Star or Gold Line Plastics. Iron Plastic is translucent and similar to Champion or Lucid Plastics. The Huntsman presale is in Ekka Plastic.
With their beaded putter, the Huntsman coming out this month, Fourth Circle can focus on a few molds that are currently in the works. They are planning on releasing a less overstable high-speed driver, a stable to overstable fairway driver, and a straight to understable midrange.
Supporting The Locals
Fourth Circle Discs is currently focusing on sponsoring local players while they establish guidelines for future team members. Darnley Pearson was the first player sponsored by Fourth Circle. Todd Nowack and David Bandy are two more players on the team. Also, Ken Summers from Perth is on the team. After years of playing, Ken moved up to Open and Open Masters. He has helped promote Fourth Circle and disc golf by running events and helping new players get into disc golf.
Rhys (left) with pro Darnley Pearson
The future is looking great for Fourth Circle Discs. And it will be busy! In addition to working on new molds for the company, they will be adding apparel and another hot stamping machine to the mix. Then they can make full disc stamps, while they add molds to their collection.
Rhys and Fourth Circle Discs are happy to be an Australian owned and operated company. That fact, along with their unique naming strategy helps them get brand recognition around the world. The company is helped by being run by a touring player, since that gives them insight into the pulse of the disc golf scene. Steve Rico, another touring player that runs a disc golf company, is an inspiration to Rhys. Rhys is a fan of Steve and Legacy discs, and what they have grown into. Fourth Circle is working hard to emulate that success.
Check out Infinite's selection of Fourth Circle Discs here:
https://infinitediscs.com/category/Fourth-Circle-Discs
Check out Fourth Circle Discs website here:
https://www.fourthcirclediscs.com/
Comment About Fourth Circle Discs

We want to hear from you about Fourth Circle! We'll give a Fourth Circle Discs mold to three random commenters. To be eligible, answer one of the questions below:
If you've thrown an Fourth Circle Disc, which one(s) did you throw, and how did you like it?
If you haven't thrown a Fourth Circle Disc, which one would you most like to try?
We will choose the winners and post them next week when we feature our next disc golf brand.
Last Week: Lone Star Disc

Last week we looked at Lone Star Disc. We selected three random people who commented on that blog. Here are the winners:
Bob M
Jason B
Paul T
Congrats! We'll ship your disc out shortly.