Introducing Prodiscus

If one travels from the United States across the Atlantic Ocean toward northern Europe, they might reach the Baltic Sea. The eastern arm of the Baltic Sea is known as the Gulf of Finland. Along the shores of Gulf lies the Capital of Finland, Helsinki, and northwest of Helsinki is the city of Nokia.
Nokia is known throughout the world for the phone/electronics company that used to be located there, and bears its name. For disc golfers, Nokia is where The Beast at Disc Golf Park is found. And Nokia is home to disc golf manufacturer, Prodiscus.
First in Finland
Prodiscus was founded in 2006 by Kai Vesa, and started as an importer of disc golf products. However, after a few years, the company wanted to expand beyond just importing products. They decided to work toward producing their own line of discs.
In 2010, their first disc was approved by the PDGA for production. That disc was the Jokeri, an overstable putter that remains one of their most popular molds, and an exceptional throwing putter. Following the Jokeri, Prodiscus began adding more discs to their lineup. For the next few years they would design and release 1-3 new molds per year, slowly growing their brand and the discs they offered.
Popular Molds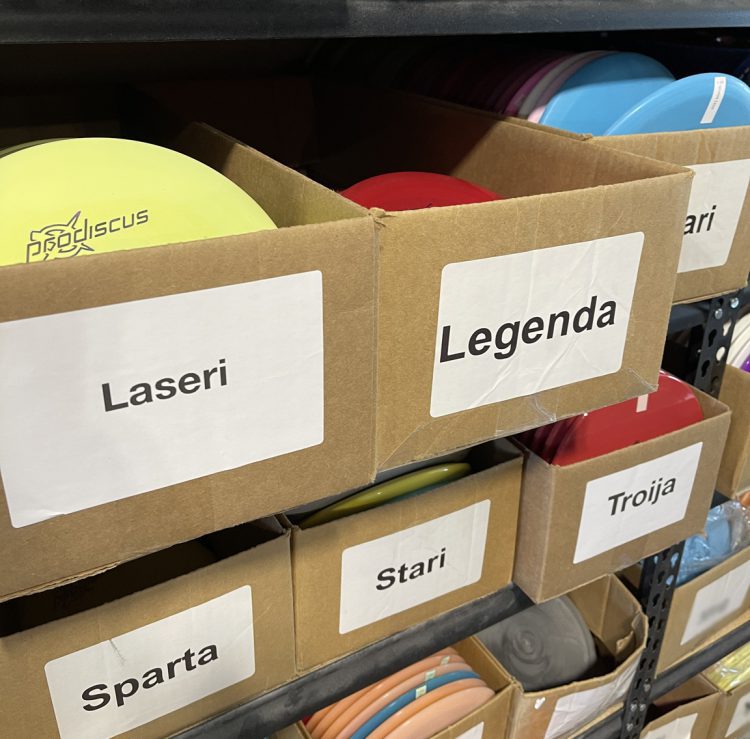 Their most popular molds are the Jokeri, Midari, and Laseri. Those are a putter, midrange disc, and a control driver, respectively.
As mentioned previously, the Jokeri is an overstable putter. It is beadless, an excellent driving or approach disc, and perfect as a headwind disc. The Jokeri was the first mold for Prodiscus, and it has been a hit from the beginning.
The Midari is one of Prodiscus' midranges. It is shapable with its straight flight and good fade. The Midari is available in base and premium plastics.
The Laseri is a control driver that lives up to its name. It is a laser-straight disc with just a little turn and fade. Pick up a Laseri in a premium plastic and it will give you consistent flights for a long time. It also comes in base plastic.
Finnish Names
The naming convention used by Prodiscus is to choose English words, then add a Finnish vowel. Thus, the Joker becomes the Jokeri, and the Laser becomes the Laseri. The proper pronunciation is to say the English word, followed by long 'e' sound, as in 'feet'. Their names also take inspiration from mythology and ancient civilizations. Sparta,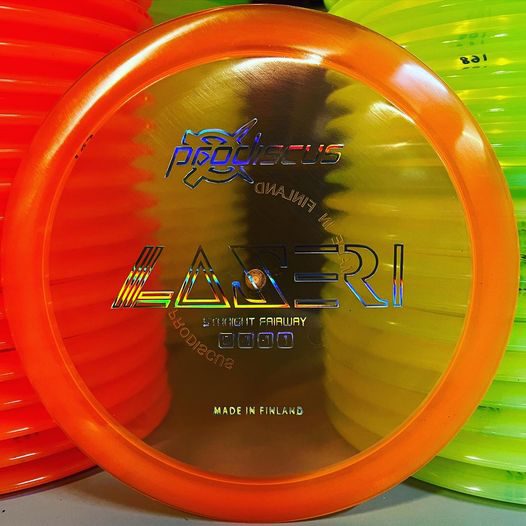 Titan, and Troija (an ancient city in Asia Minor) were chosen for that reason.
Along the way they developed several different plastic blends for their discs. Those include Basic, Basic Hard, Premium, Ultrium, and Platinium. The most popular of these options is the Ultrium.
Ultrium is a premium plastic that feels like a slightly more grippy Star plastic. Their Premium plastic is similar to Champion in durability, but a little gummier for added grip. Basic is similar to other base plastics. It is grippy and less durable than other Prodiscus plastics.
Sponsorships
In addition to the new molds and plastics they were releasing, they also started serving the disc golf community by sponsoring some of the most promising players in the world. Current European Champion Henna Blomroos, Devan Owens, and Henrik Johansen were all sponsored by Prodiscus. Other big names originally sponsored by include Kevin Jones and Luke Humphries, who have gone on to make careers out of disc golf. Some of the current athletes sponsored by Prodiscus include a top European Masters player, Kristian Bengtsson and US Tour disc golfer, Josh Coghill.
Prodiscus has also created several different levels of sponsorship and made them available to disc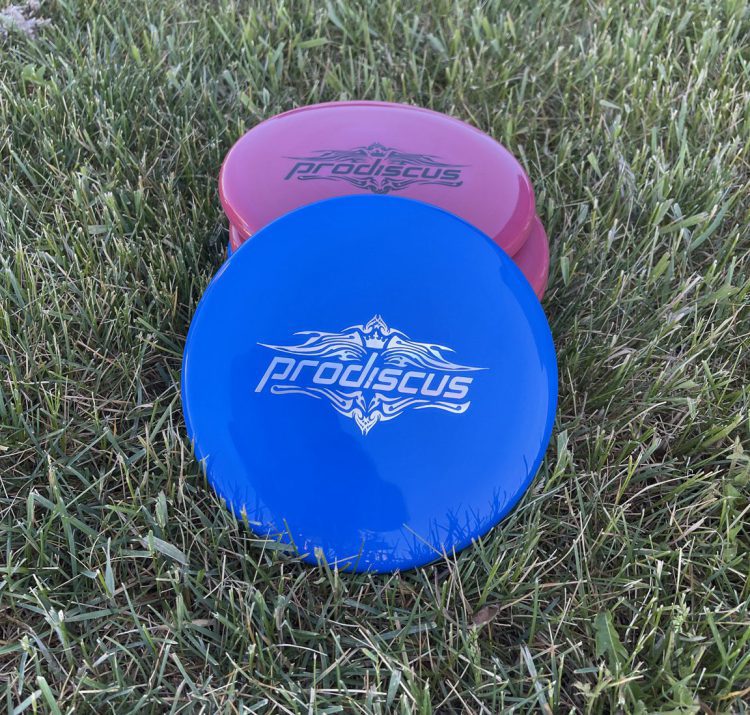 golfers with a variety of skill levels. Here are the Team levels:
Team Spartan: This entry-level sponsorship if for people who use Prodiscus products and want to help promote them. It is the Team for amateurs who just love to play, or who want to improve and compete at higher levels.
Team Ambassador: This Team level is for Prodiscus fans who are already working to grow the sport. It is for people who run tournaments and leagues, and who promote the sport. These team members will be supported by Prodiscus as they help grow the sport.
Team Prodiscus: This is the highest Team level. It is for players who compete regularly and are committed to improving their game while serving as a representative of Prodiscus. This level already has members who are growing as disc golfers, and whose names you will be hearing about in the future!
Anyone Prodiscus fans interested in applying for any team membership may contact Prodiscus directly at: team@prodiscus.fi
New Molds
Prodiscus works hard to give the best possible equipment to the disc golf world. They are also working to add to their product line. There will be several new molds coming out soon. Prodiscus says one of the new molds, the JokeriX, which was PDGA approved on May 9, has a rim depth that is between the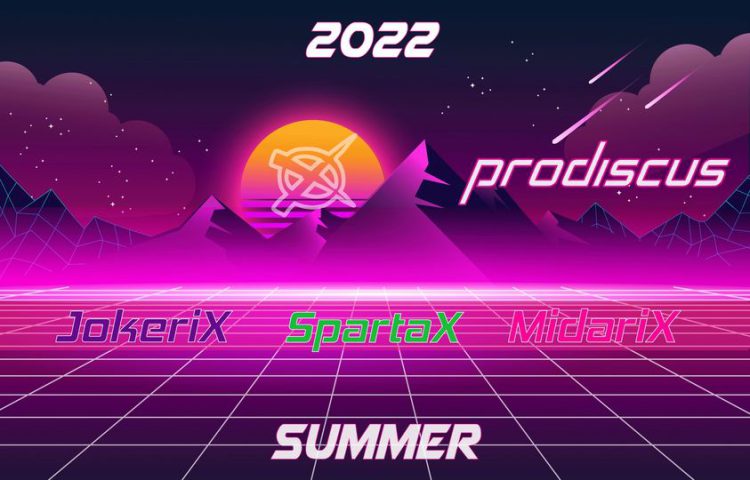 Jokeri and the Sparta. The JokeriX and MidariX will be joined shortly by the SpartaX.
Kai Vesa, the founder of Prodiscus is optimistic about the future of the sport, and the future his company. Like other businesses in the industry, they got a boost from the pandemic that will last for years to come.
"Our future looks really promising. We've made major investments for our own factory and our manufacturing volumes are going up significantly", he said. "And so is the demand for Prodiscus products."
Disc Golf In The Future
Kai anticipates big things for the sport as well. He predicts even bigger sponsors and audience than ever before. He also expects that Finnish and European players will be regularly challenging the top US players for the top tournaments every year. We got a glimpse of that earlier this year with Kristin Tattar either winning or finishing on the podium at several major tournaments.
Whatever the future may hold for disc golf, Prodiscus will continue to innovate and create new molds and products for the disc golf world. They were the first Finnish disc golf manufacturer, and they strive to be the best. According to Kai Vesa, "We try to be down to earth company that serves the customer the best way possible."
Visit Prodiscus here: Prodiscus USA
Check out our Prodiscus products at Infinite Discs here: Available Products
Win a Prodiscus Disc
Let us know your thoughts about Prodiscus discs and you could win a free disc! Have you tried a Prodiscus mold? Let us know which one(s) and what you thought. Haven't tried Prodiscus  yet? Check out their discs and let us know which one could make it in your bag. We'll pick three random commenters and send them a free Prodiscus disc.