Introducing Terminal Velocity Discs
.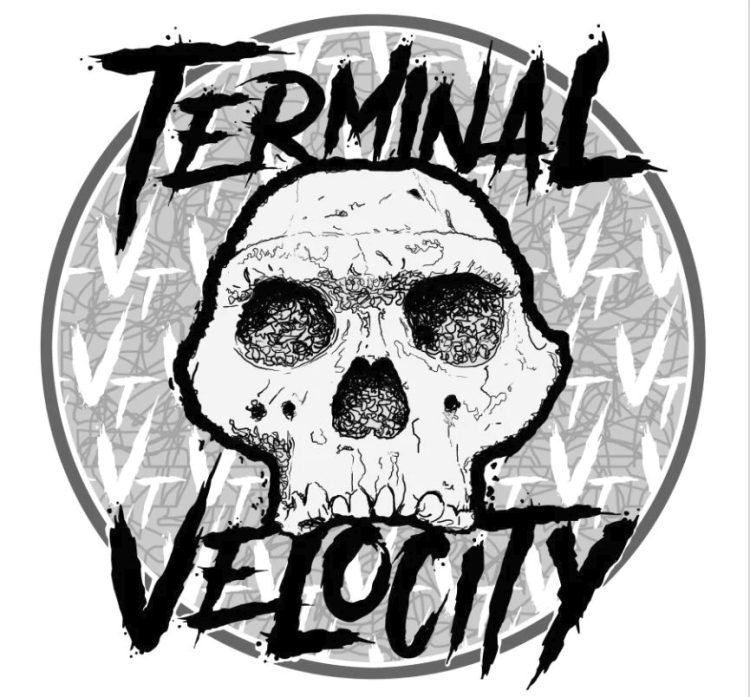 Infinite Discs started a blog series focusing on some of the smaller brands that we carry. That series continues this week with a look at a Texas brand, Terminal Velocity Discs.
About 25 miles from Dallas lies the city of Rockwall, Texas. The city gets its name from some naturally occurring formations that resemble a wall. Harry Myers disc golf course is located in Rockwall. The Nick Hyde Memorial pro/am tournament is held there every year. And Rockwall is home to Terminal Velocity Discs.
When did your company begin, and who started it?
Terminal Velocity Discs started retailing for other companies in August 2020 and started making their own molds in January 2022. The store was started as a creative outlet for owner Zach Windell, who works full time but loves disc golf and was looking for a way to get more involved in the sport.
Can you give a brief history of your company?
As mentioned above, we started as a retailer for other companies in August 2020, at first just selling a couple brands and doing custom designs on discs when we could. Infinite has been crucial to our growth as a company from the start. Before starting Terminal Velocity, Zach bagged mostly infinite molds, so he wanted to have his favorite discs with Terminal Velocity designs. We still retail for other companies but we always dreamed of creating our own molds and designs. In the summer of 2021, we started reaching out looking for manufacturers to make Terminal Velocity molds. We tested several plastics, but fell in love with some of the plastic and molds Legacy Discs offers. We have been steadily building our company, with a busy 2023 planned with our new mold, the Cervini, coming out in the spring of 2023 and another run of Special Blend Ursus also in spring 2023.
Where is your headquarters located?
Our headquarters is in Rockwall, Texas (about 30 minutes East of Dallas).
What were your first couple of molds?
Our first mold is the Ursus ("bear" genus, 5/4/0/4) and we have released it in three plastics currently, and are working on a fourth (Quartz). The Ursus is a disc I quickly fell in love with as a player. I have always struggled with my forehand and this disc loves to be flicked and has really helped my game having a midrange I can forehand. Our second mold is the Cervini ("deer/elk" genus, 10/6/-4/1 in the Mica plastic). We are releasing this one in the next month or so and really looking forward to getting into players hands. Legacy did an amazing job with this disc. The Mica plastic is grippy, pearly, and loves to glide. Some of the initial Cervini I tested were a tad more stable (10/5/-2/1) so we are looking forward to releasing the Cervinin in our Quartz plastic this summer.
How did you choose the names for your molds?
I have always loved science. Our name, Terminal Velocity is a physics term that I thought meant something to disc golf. Terminal Velocity is the max speed an object can go (as in a throw) but also to me it means pushing limitations and achieving the most you can. And that's what we're trying to do at Terminal Velocity, with our limited resources, push as hard as we can to be the best disc company we can be.
Which is your most popular mold?
Our most popular mold is currently the Ursus by default, because it is the only disc released to the public but the Ursus may always be Terminal Velocity's most popular mold. It is just a great disc that is unique and can be used in so many ways, I bag 3 Ursus right now (Glass, Granite and Calcite Glow).
What plastics do you offer, and what is your most popular plastic?
The plastics we currently have are the Glass, the Calcite, and the Granite. The Glass is a C-Blend type of plastic that uses an Italian blend of plastic and is a tad gummy and very grippy. The Calcite is our premium glow plastic. It is more grippy than Glass and beats in great. Our Granite plastic is a putter blend that we released the Ursus in last spring. It is a very unique disc in that plastic. The Ursus feels great in the hand, and in Granite has a straighter midrange flight. We are planning on releasing two new plastics this year, both with metal flake in them. We will have the Mica Cervini out soon, a metal flake S-Blend plastic, and the Quartz in a metal flake glass blend.
Can you tell us about some upcoming releases?
The Mica Cervini should be out by the end of the month (Feb 2023) and we are working on a Signature run of Quartz Ursus that will be released around March 2023. We also plan on doing a Quartz run of Cervini in the summer 2023 and hopefully one more new mold by the end of the year.
Who are some pros or other players that you sponsor?
We currently have a small team of about 30 players, most of which I have had a direct relationship with over the years. I wanted to keep the team as small as possible at first, so I have a real opportunity to help the players on the team. We are working on several collaborations with open bag touring pros. One pro that I can mention is Eric Oakley. Eric has been a huge supporter, he has been throwing the Glass Ursus for almost a year now and we are looking forward to dropping a signature EOursus this spring.
What does the future look like for you? 
We are excited to keep growing. We are gaining a lot of momentum going into 2023, and we think this will be a huge year for us with multiple releases and hopefully a couple new fans. Another aspect we are trying to grow in is running more tournaments in the Dallas area, and go from there. The Dallas disc golf scene is growing so fast. It's been fun to see the exponential growth in talent the last couple years and we want to help feed that growth.
What will disc golf look like in the future?
It's hard to say what disc golf in general will look like in the near future, let alone long term future. Obviously as a smaller disc golf company, we are just happy to go along with the ride, trying to take a piece of the pie and enjoy the sports growth.
What is something unique about your company?
I think Terminal Velocity is a very unique company. We try to do everything as genuinely as possible to express our creativity in every aspect of the sport. For instance, the plastic names and hard to pronounce discs named after Latin Genera. I knew it was a risk, but it's something that I like and all I can hope is that some other people out there like it too. The deeper you dive into some of our designs and names the more you will learn. For example, all our plastics are named after minerals/rocks that represent the plastic they're named after. Like our Calcite Glow plastic. Calcite is a mineral that is fluorescent, and naturally glows. We're kind of the Snapple lid facts of disc golf.
Check out Terminal Velocity website HERE.
Check out Infinite's Terminal Velocity discs HERE.
Comment about Terminal Velocity Discs
We would love to hear about your experiences with Terminal Velocity. Which discs have you tried? Which ones would you like to throw? Let us know!