Limited Edition PILOT is Ready for Takeoff
There has been a lot of hype and a lot of anticipation for the first discs released on the MVP spin-off brand, Streamline Discs. The Pilot was announced to be the initial putter release, and the Trace was the long-range driver. Both discs were officially released to the disc golf market on Friday, March 31st, and sales for both discs were high.  The Streamline spin-off was created separately from the existing MVP and Axiom brands because, unlike the discs on those brands, the Streamline discs would be made from a single mold, rather than an over-mold.
One of the unique features for Streamline Discs, as a single mold manufacturer, is the ability to stamp the discs in triple foil (3-color), just like with other MVP and Axiom discs, giving them the ability to present some fun stamps. Infinite Discs embraced that feature and arranged for a limited edition of both discs.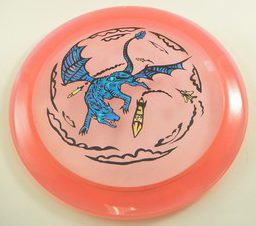 The Trace limited edition featured a dragon being shot at by missiles from a modern fighter jet. The dragon colors varied, making it fun to find a personal favorite. There were 100 of these stamps on Proton plastic and 100 on Neutron plastic, making a total of 200 limited Infinite Discs edition Traces.
Sales on the limited edition Trace soared and at the time of this blog, only a few remained.
Here Comes the Pilot – On 5 Different Stamps!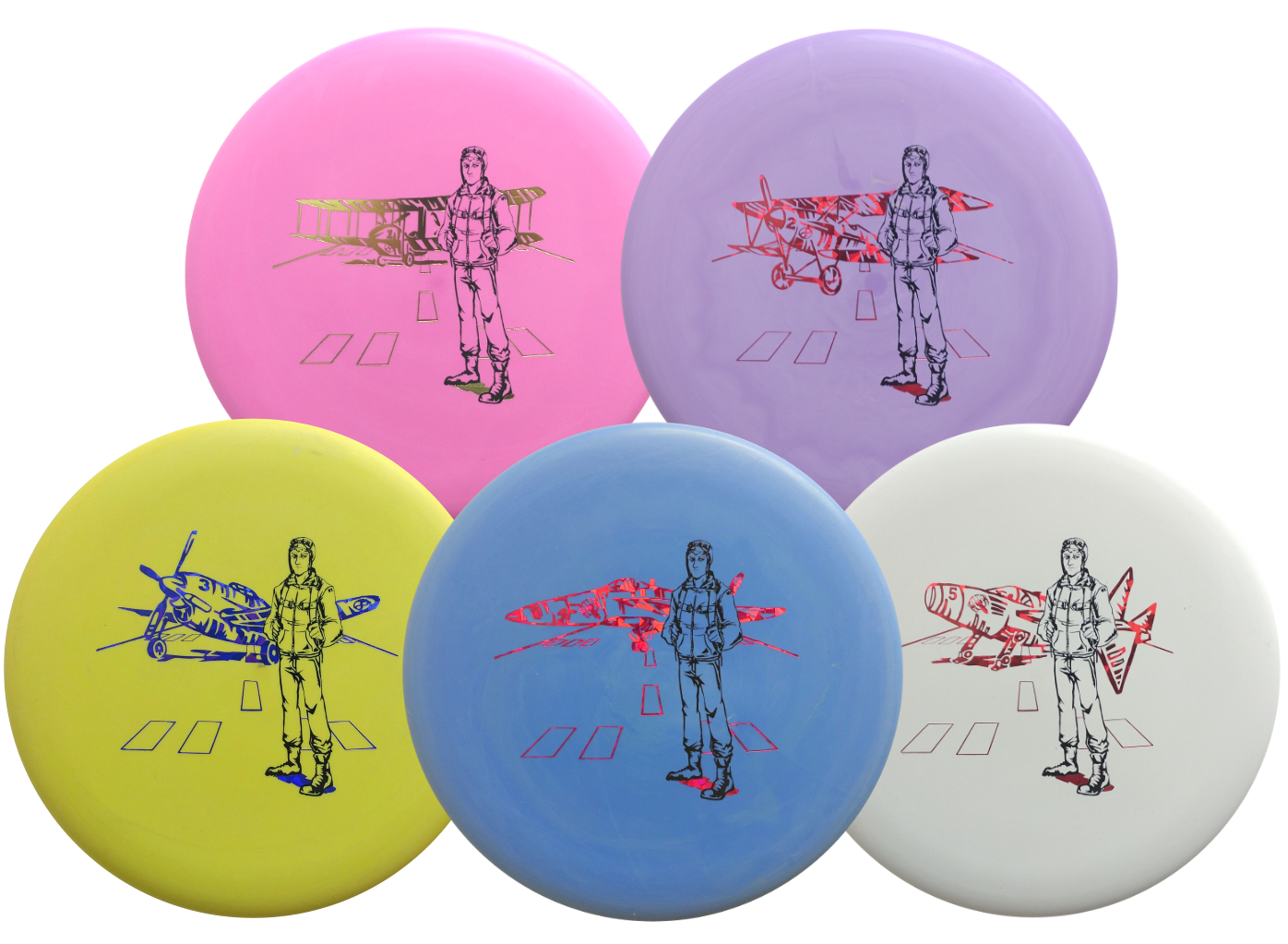 For the Pilot, Infinite Discs arrange to have a fun stamp series put together and available to customers on April 6th. The limited edition stamp comes in five different varieties. Each stamp features a pilot standing in front of his airplane, but there are five numbered planes, each from a different era of flight. These are the quantities made:
100 Discs – Plane #1 – Early flight
100 Discs – Plane #2 – World War I Fighter
100 Discs – Plane #3 – World War II Fighter
100 Discs – Plane #4 – Modern Fighter Jet
100 Discs – Plane #5 – Fantasy "Space" Jet
10 – Solo Pilot Discs (all black)
There are four different stamp colors for each airplane. These limited edition Infinite Discs Pilot discs can be purchased separately, or in multi-disc packs for enthusiasts and collectors! All of the stamps are on Electron Soft plastic, which is an ideal, grippy, soft plastic blend that works wonderfully for putters.
For those who want one of each of the 5 airplane stamps, there are a limited quantity of pre-assembled 5-Pilots Packs that can be purchased HERE.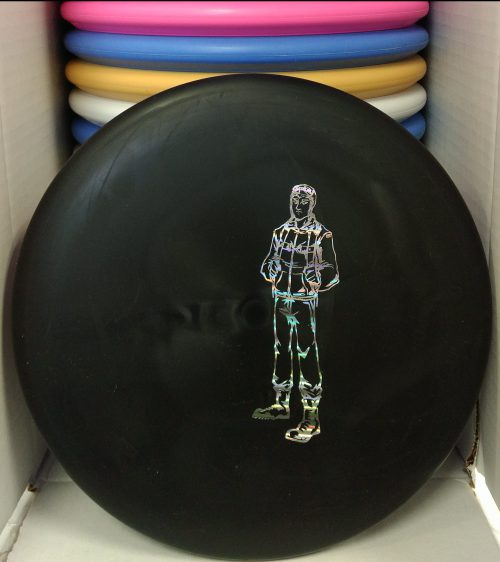 For those who want all 5 airplane stamps as well as all four stamp color variations of each airplane, plus one of the unique Solo Pilot discs (these are black with a unique foil on each stamp, making each of the 10 a "unicorn"), there are an extremely limited quantity of the 21-Pilots Pack. In fact, there are only 10 of these packs, each with its own, unique solo pilot black disc.
These huge pack of putters is perfect for ultimate stamp collectors as well as for those who are excited to make the Pilot putter their primary putter, since there are plenty of discs for practice drills. Or, it could be shared with friends.  You can find the limited 21-Pilots Packs available for order HERE.