Meet Infinite Discs Team Member: Cole Redalen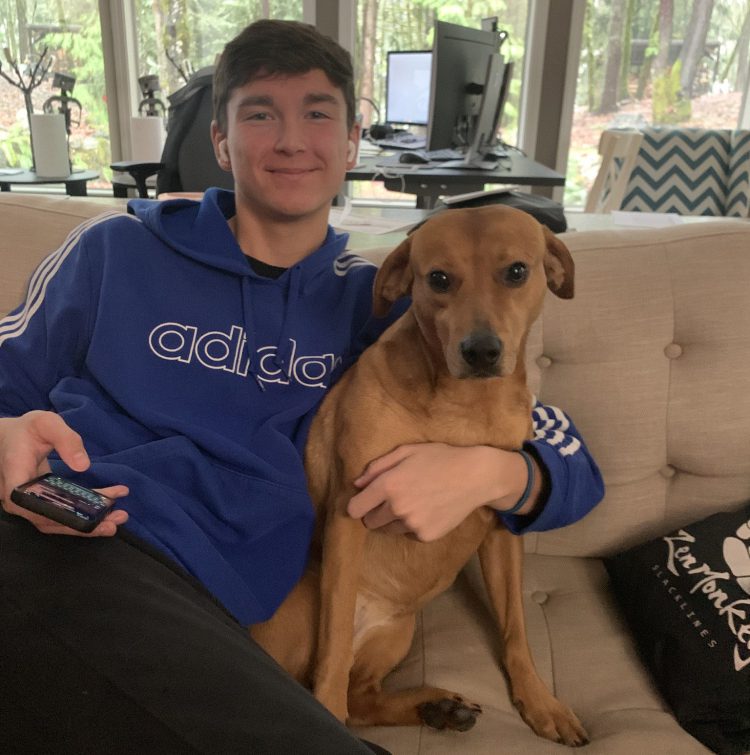 Cole Redalen
One of the interesting and exciting aspects of professional disc golf is seeing the young players already making an impact on our sport. There are several touring pros that are in their teens, and two players in the top 10 in DGPT points that are 21 or younger. It is fun to see those talented players emerge and compete at such a high level. We'll meet one of those rising stars in this blog as we introduce to you an Infinite Discs sponsored player, Cole Redalen.
Cole stopped by the Infinite Disc's headquarters recently and took the time to make a few videos for our YouTube channel (check them out HERE). He also answered a few questions about his young career, how he started disc golf, and some of his experiences so far. So, let's get to know Cole Redalen!
Getting Started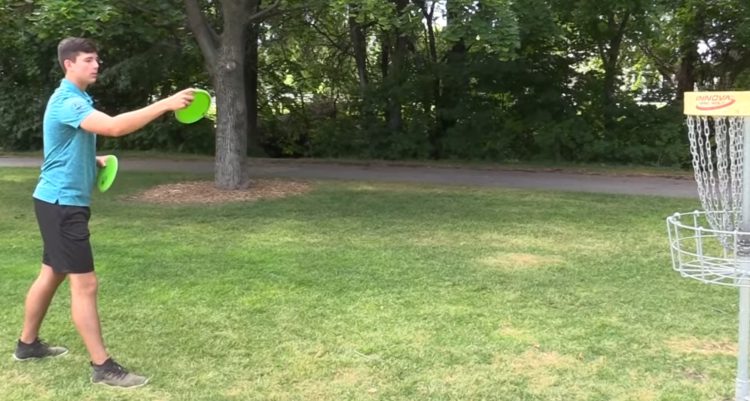 Like many young pros, Cole started playing at a relatively young age. Despite living most of his life in South Carolina, he didn't pick up disc golf until his family moved to Oregon. His dad worked for Intel, and the company happened to be hosting a disc golf clinic held by none other than Infinite Discs' Zoe Andyke and Dustin Keagan. Cole said that watching the flight of his disc was a life-changing experience. "Once I threw that disc, there was no going back."
Up until that time in his life Cole had been involved with many different sports, like basketball, soccer, swimming, gymnastics, and track. At the time he discovered disc golf he had been focusing on basketball and taking that sport to the next level. However, once he found out he couldn't play high school basketball, he decided to put his effort into disc golf.
Practicing During Homeschool
One aspect of his life that contributed to his rapid rise in the sport was the fact that he was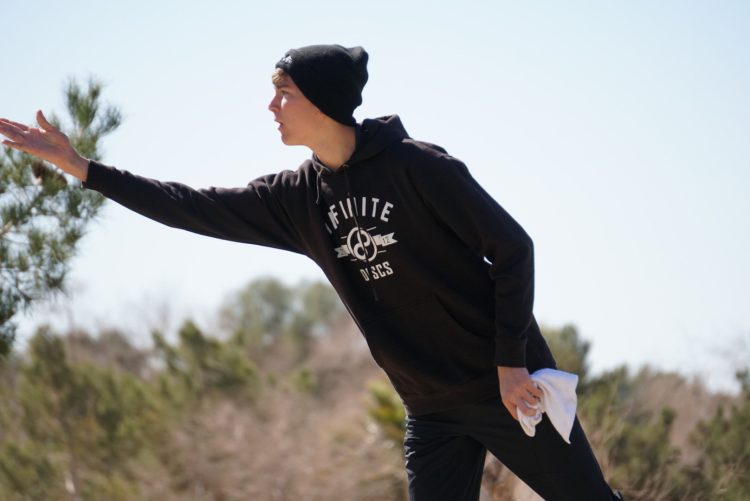 homeschooled. That gave him a flexibility in scheduling that he wouldn't have had otherwise. "Being homeschooled had its major perks as far as free time and practice goes," said Cole. "I was out there every day putting and throwing in a field to get better."
Over the next few years Cole continued to work on his disc golf skills while playing in more and more tournaments. He started to pick up wins in Amateur divisions and in 2019 accepted cash for the first time with his finish at the NADGT finals. However, that didn't have a big impact on him. "Because it was an amateur event, it didn't feel as big of an accomplishment as playing against professionals. But, it was a door I was certainly ready to walk through and excited to see what was to come."
Turning Pro
Cole started playing in the Open Division from that point on. Although he started cashing in lower-tier
tournaments, it wasn't until an A-tier event, the 2020 Kitsap Classic, that he felt he had his breakthrough performance.
The Kitsap Classic is held Port Orchard, Washington, and in 2020 included several touring pros. Cole didn't win, but he took third behind Infinite Discs' Dallin Blanchard and Nate Sexton. It was a watershed moment for Cole. "I really started to find my stride (at that tournament) as a 960 rated player behind Nate Sexton and Dallin Blanchard. At that moment I was already pursuing the sport as a career, but it really solidified the decision."
Cole's First Worlds
Another career-boosting performance came at last year's World Championship. He entered the MPO long-drive competition, and he took fourth place! He not only cashed, he finished ahead of other well-known crushers like Gannon Buhr, Anthony Barella, and Thomas Gilbert. Cole said it was a total shock! "I knew I could throw far," he said, "but as soon as the disc left my hand I was blown away. It meant a lot to see that I can complete against the farthest throwers in the sport."
Career Highlights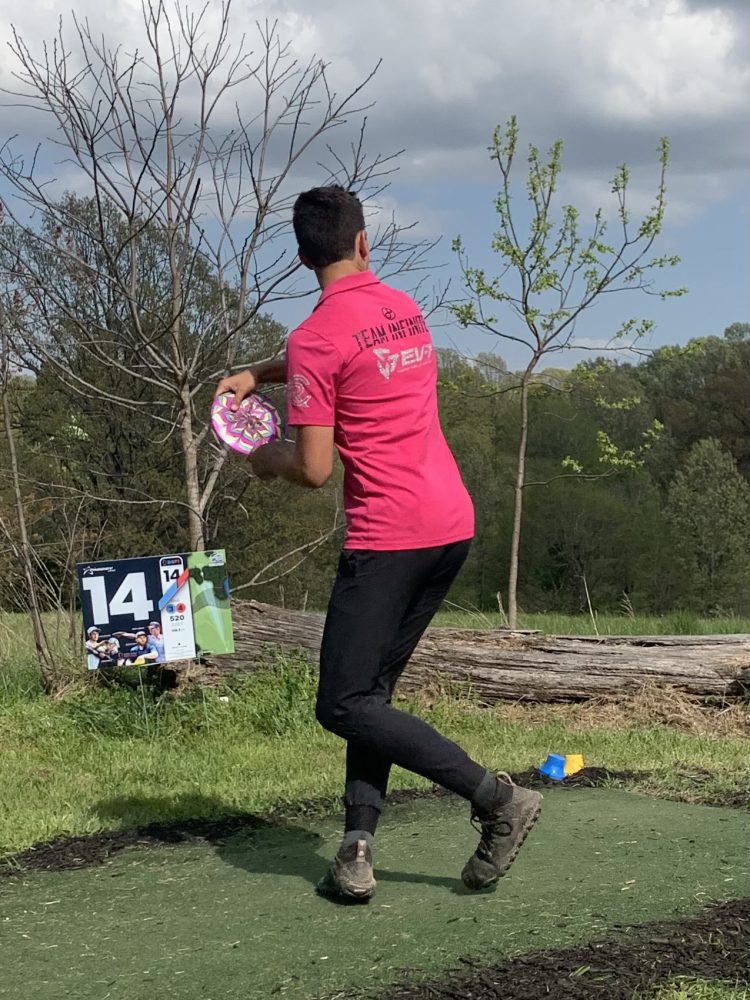 Although the NADGT tournament and Long Distance competition were great experiences for Cole, he points to another finish that stands out as the most memorable for him. That would be at last year's Ledgestone Insurance Open. He finished in 7th place and took home the largest amount of cash in his career to date, $2,425. Cole said that it, "really propelled my name onto the scene and told everyone that I was ready for the heat of the best competition in the world."
More recently, Cole added another highlight to his young career at the Discraft's Great Lakes Open. On the final round of the Pro Tour event, he shot a scorching -12! The 1082-rated round propelled him from 58th place up to 15th, and in into the cash. Cole said that it was, "exciting to see both my driving and putting come together all at once."
Just last weekend the World Championships were held in Emporia, and Cole was there showing his potential. He finished several places ahead of his last year's performance, proving that he can compete at the highest level in our sport.
Working On Form
Not content to just finish among the best, Cole continues to work hard to improve his game. Much of the time spent practicing recently was to hone in his form. Cole places a high value on having a consistent form.
"Form has been something that I have focused on a lot the last couple years, trying to find something that works consistently," he said. "I believe form is a HUGE part of a player's success and eliminate a lot of consistency errors while on the course."
Influences
The desire to improve is undoubtedly connected to his years of athletic endeavors. But when it comes to disc golf, it is also aided by other competitors in the sport. Cole mentions all-time great Paul Mcbeth as one the people who influenced his career. Cole said Drew Gibson has also done a lot for him. He also mentions one other pro: Scott Withers.
Scott is an Oregon Pro whom Cole credits as, "making me the player I am today. He has been dominating the northwest for many years and constantly raising the bar higher and higher."
Besides the influence of professional disc golfers, another thing that young player need early in their career is support from home. Some young players turn pro before they even get their driver's license, and need someone to take them to tournaments and practices. Fortunately, Cole's parents love what he is doing, and fully support him. He recognizes that he would not be where he is without their support.
Playing With Pros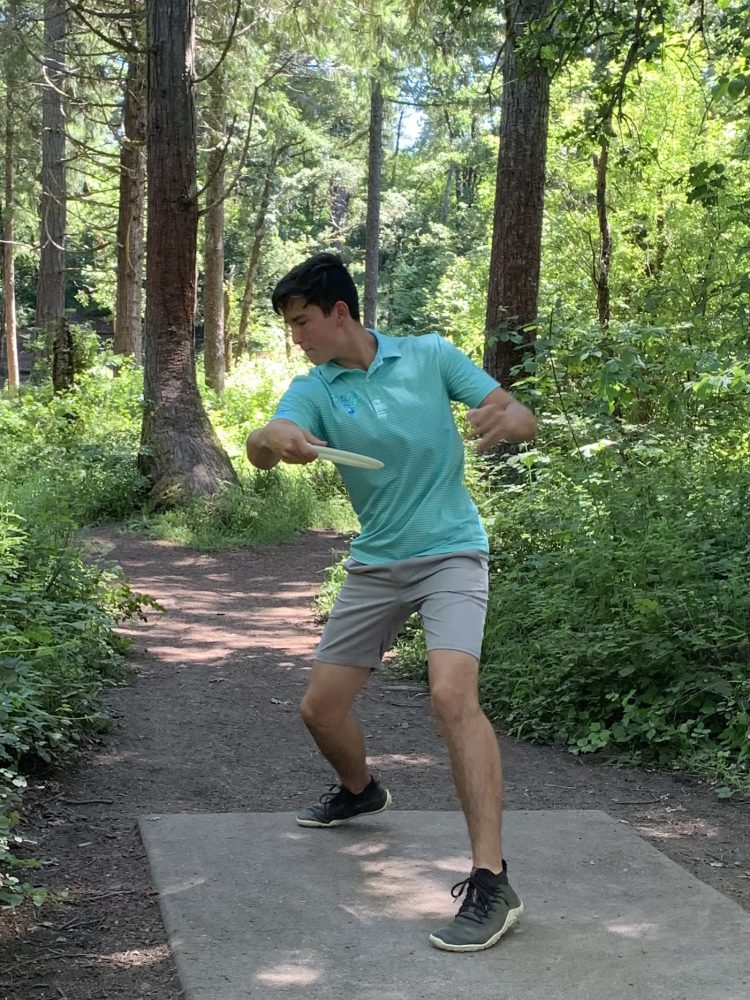 Another part of disc golf that young pros need to contend with is being on cards with some of the top pros in the world, many of them idolized by the younger player. Cole was no different in that respect, and at first that was a challenge.
"As one of the younger players on tour, I was always nervous about invading other pros space," he said. "I didn't feel like I could practice or talk with any of the top guys without feeling like I should be somewhere else."
He didn't feel like his competitors looked down on him when he first started. He just felt like he didn't have the decision making and course experience that the veterans had. Over time, he got comfortable playing with the elite players, which helped him relax and just play his game.
Being such a young pro gives Cole a perspective that he can share with other young players. His main advice to them is to respect the game. No matter the skill level you get to, there will always be challenges, and there is always something to learn. Serious disc golfer should become a student of the game.
Mental Game
Part of learning the game is the mental aspect. Cole said that when he makes a mistake, he figures out what when wrong, makes adjustments, then moves on to the next shot. He said that dwelling on a mistake is about the worst thing you can do to your game.
"Making another careless mistake after the fact because of frustration is the worst thing possible," he said. "I know I am good enough to throw any shot out there so it's just a matter of correcting the next one."
He said he tries to play every hole as if it is its own round. Since you can't play 18 holes before you tee off, you might as well play one hole at a time. He was told that the most important shot in golf is the next one.
Physical Game
Obviously, the physical aspect of the game is as crucial as the mental, and Cole said he does a good job at staying fit and maintaining a good diet. He'll have a homemade egg-and-cheese sandwich for breakfast, with some yogurt and a large glass of water. As a bonus, his first sponsor ever is Oregon Sports and Family Chiropractic. He said they help with workouts and an off-season training schedule to keep him healthy throughout the season.
In His Bag
Since Cole is sponsored by Infinite Discs, he can have an 'open bag', meaning that he can throw whatever brands he wants to throw. And he does throw a variety of brands! Here is a list of his favorite molds in each of the following categories:
Distance Driver: Infinite Discs Emperor
Fairway Driver: Legacy Patriot
Midrange: Legacy Badger
Approach Putter: Wild Discs Sea Otter
Putting Putter: Discraft CT Luna
The Future
The future certainly looks promising for Cole. He is talented and passionate about disc golf. His
approach to the mental and physical facets of disc golf belies his age. And his goals are realistic and simple. "I want to be the best disc golfer I can be," he said. "I want to keep a good attitude and encourage others. And win tournaments!"