PDGA Worlds Week – What to Look For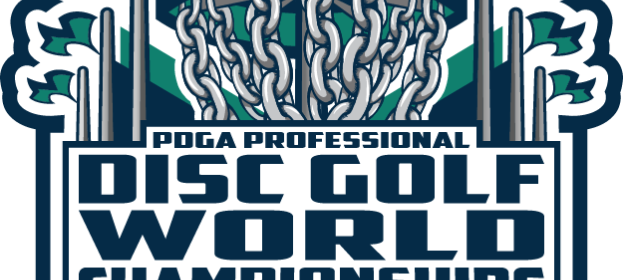 This is arguably the biggest week of the year for the disc golf world. It is THE week when a World Champion will be crowned.
Now, the reality is that the PDGA Disc Golf World Championship is basically just another disc golf tournament. It's a little bit longer than most pro events, but the only thing that matters is how an individual player plays this week. It doesn't matter how well they've played the rest of the season, what matters is how they perform right now. The different between Worlds and any other tournament is the history of the event and the Title associated with the winning it.
If you don't think there is anything different between this and other tournaments, ask Paul McBeth or Paige Pierce what they think. Even better, watch the documentaries on the Disc Golf Network.
To help you prepare for the drama of Worlds, Jace (used to be our main blog writer, now the editor at Disc Golf Reviewer) has broken down the narratives of who and what to watch among the MPO field.
MPO Players and Narratives to Watch For
Today the 2022 PDGA Disc Golf World Championship kicks off in Emporia, Kansas. Worlds is the biggest event in our sport, and after last year's "Holy Shot" and phenomenal playoff finish, there is a tangible buzz in the air leading up to this year's MPO event. The drama of last year's
event and the pandemic have drawn a lot of new eyes to professional disc golf. So whether you are new to Worlds or you've been following since the Ken Climo days, here are some names and narratives to follow as you take in all 5 rounds of the high disc flying action this week.

Ricky Wysocki

Ricky Wysocki enters Worlds as one of if not the presumptive favorite to win the event and make himself a 3x World Champion. He has had an excellent 2022 season on tour with wins at Texas States, Ledgestone, and DDO, the latter was of course played on the same courses he will be navigating this week in Emporia.

There are lots of narratives to keep tabs on when watching Ricky this year. Emporia, Kansas hosted Worlds just six years ago in 2016, which is the year Ricky broke through the glass ceiling to finally win his first World Championship after finishing as runner-up in 3 of the previous 4
years. And let's not forget whose plastic he was throwing and will be throwing now—For the 2016 season, Ricky left his long time sponsor Prodigy Disc to join Team Latitude 64 and switch his bag over to Trilogy (Latitude 64, Westside Discs, and Dynamic Discs). Dynamic Discs is headquartered in Emporia, Kansas.

After winning another World Championship with Latitude 64 in 2017, in 2019 Ricky Wysocki switched disc sponsors again and joined Team Innova, only to switch sponsors again at the beginning of this 2022 season. What team does Ricky represent now?

Dynamic Discs, meaning Ricky is back to throwing the same plastic he was throwing when he won his two previous Worlds. Oh, and perhaps you've heard of his rival…

Paul McBeth

You can't spell Disc Golf World Championship without Paul McBeth. While McBeth hasn't
been as dominant in recent years (BTW, I'd take 2015 McBeth over peak Jordan or Woods any
day of the week, but especially on Sundays), he is still the biggest name in the sport, and it would
be a tragic mistake to overlook him. In every Worlds since 2012, Paul has finished as either the champion or the runner-up. He is a 5x World Champion for a reason, and I guarantee McBeast is one of if not the biggest concern for anyone who has hopes for taking home the crown this week.

Some folks might try to make a big deal about Paul's poor performance in Emporia earlier this year at DDO where he missed the cut for the first time ever in his career, but this feels negligible to me for a player of Paul's caliber. He also finished runner-up at Worlds in Emporia just six years ago.

Rather, the biggest narrative I'm following this week with Paul is the revenge narrative. He knows as well as the rest of the world that he was one miraculous "Holy Shot" away from taking home his sixth world title last year. The James Conrad throw in has overall been framed as a positive for the world of disc golf—it brought eyes and attention to disc golf and has been a resource to "grow the sport" as we say. But all of this growth and positivity has been at Paul's expense, and not a day goes by that he isn't reminded of it.

The comment he made off the cuff about losing worlds to an only backhand player when he was asked at the European Open about Eagle McMahon only throwing backhand shots due to injury shows me just how present last year's Worlds are in McBeth's psyche.

Will he be able to reign that emotion and energy in and perform when it's go time? Looking at how Worlds has gone for the past decade, I think the odds are in his favor.
Live Coverage begins at on the Disc Golf Network at 2:30 PM Central Time. Post production coverage (hopefully next day) will be provided on the YouTube channels of JomezPro, GK Pro, Gatekeeper Media and Ace Run Productions.
Photos courtesy of Disc Golf Pro Tour.