Plastic Addicts–Brand New Brand with Brand New Discs!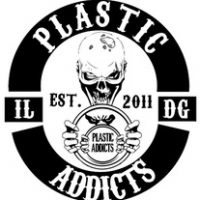 There is a new name in the disc golf manufacturing world! Plastic Addicts is here with two hot new discs, the Intervention and the Habit. Plastic Addicts has been one of the top disc golf retailers in the Midwest for several years, and now they are looking to become even more of a household name with their new line of discs.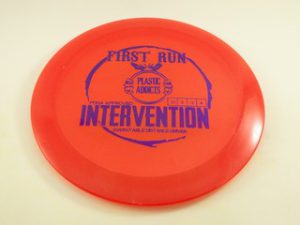 The Intervention is a nice overstable distance driver that flies fast out of the hand. It glides well, and has a very dependable fade. Bigger arms should have no problem finding a slot for this disc in their bag.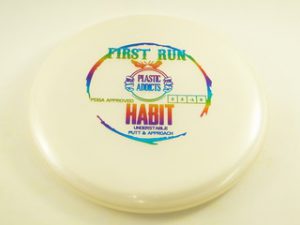 The Habit is a stable to understable putt and approach disc, and it is money. This super wide rimmed disc is possibly the most glidey approach disc I have ever had the pleasure of throwing–and it really is a pleasure. The Habit is smooth out of the hand and goes for days. Already it has been a hot seller, and I think when the word gets out about this disc, we are going to have a hard time keeping it stocked!
One great thing about these Plastic Addicts discs that stood out to me the first time I held one is their plastic. Both the Top Line and the Main Line plastics feel great in the hand. For a company that is just getting started in the manufacturing business, I am very impressed by this first release. We are super excited to see what comes next from the guys at Plastic Addicts!