Another week has come and gone, and now, it is time for Focus Friday. This week's focus will be on a fairly new release; Prodigy's M Model US.
This is quite the versatile midrange. Prodigy designed this disc and plastic to perform well and be beginner friendly all the while providing a disc that an advanced player can throw and enjoy. It is a stable-understable midrange, resulting in a fairly straight flight path. Which makes this disc fairly easy to put on any line that you want: straight, hyzer, or anhyzer. Now is a great time to buy and try out this midrange, as you can apply the promo code, FOCUSMMODELUS, and get the M Model US at 20% off the regular price.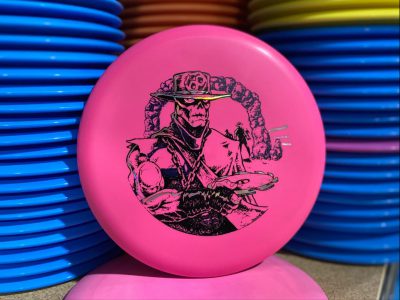 Coming to our inventory will be a few special M Model US. These won't have the stock stamp that we've all seen. But, we are working on putting a Skullboy Marauder stamp on these, just to make this Focus Friday all that better. Keep an eye on them as they'll be added soon.
You can select your disc by clicking here. Simply add as may M Model US discs to your shopping cart as you want, then BEFORE you click to checkout, look below the shopping cart. Right below the shopping cart is a box for Discount Codes. Click there and paste the code into the box. Then proceed to checkout and you'll get the discount.
Here is a screenshot to help you out, though it doesn't necessarily show a M Model US in the cart, or the 20% discount– it's just a generic visual to help you find the discount code box: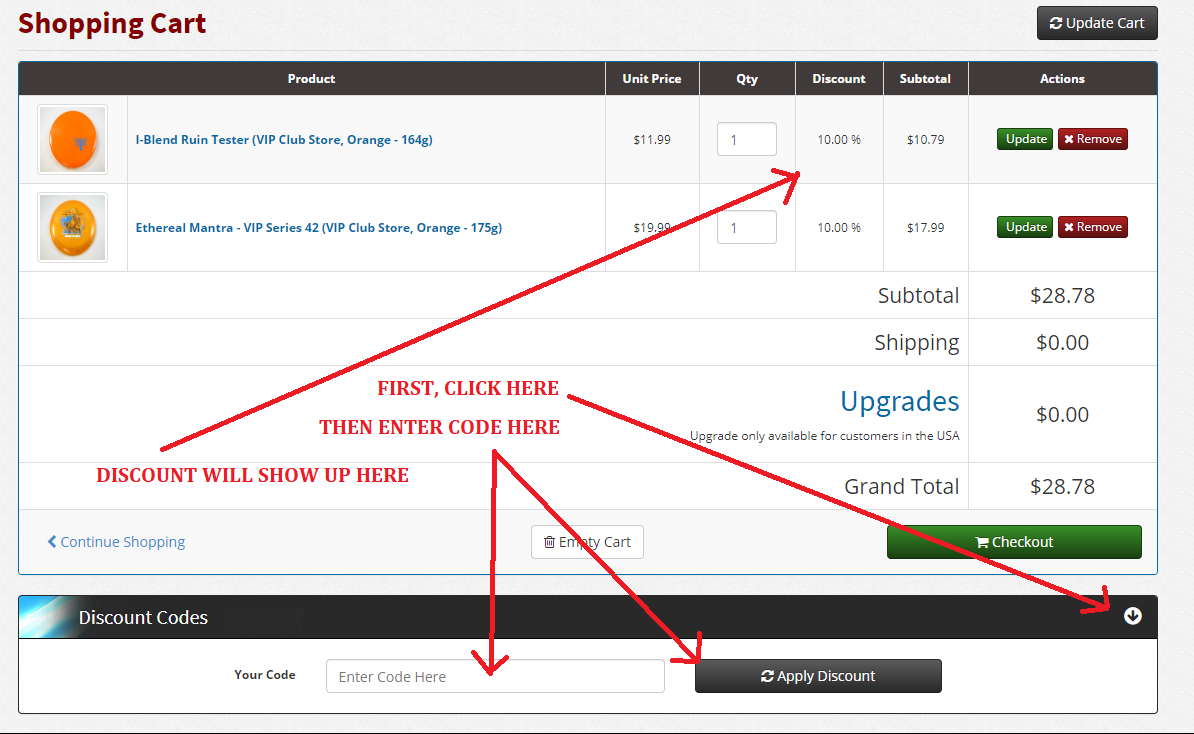 We hope that you love throwing the M Model US by Prodigy. If you've thrown the disc, feel free to share what you think of this new midrange. Thanks!
STAY TUNED for our next Focus Friday for another chance to try a featured disc at a nice discounted price!