We are starting up Focus Friday once again. For those of you who don't know what Focus Friday is, this is where we provide a discount code for a particular disc mold. The promo code will last from Friday till the end of the weekend. We will "focus" on a new mold every Friday for the next foreseeable future. So, keep an eye out every week to see what discount code we will provide so that you can save some money on that particular mold.
The Disc Mold
On this Friday, we will turn our attention to a popular mold, Innova's Firebird. This is an overstable fairway driver. It is extremely reliable, it will consistently fly the straight and dump hard with a heavy fade. This makes for an excellent utility driver.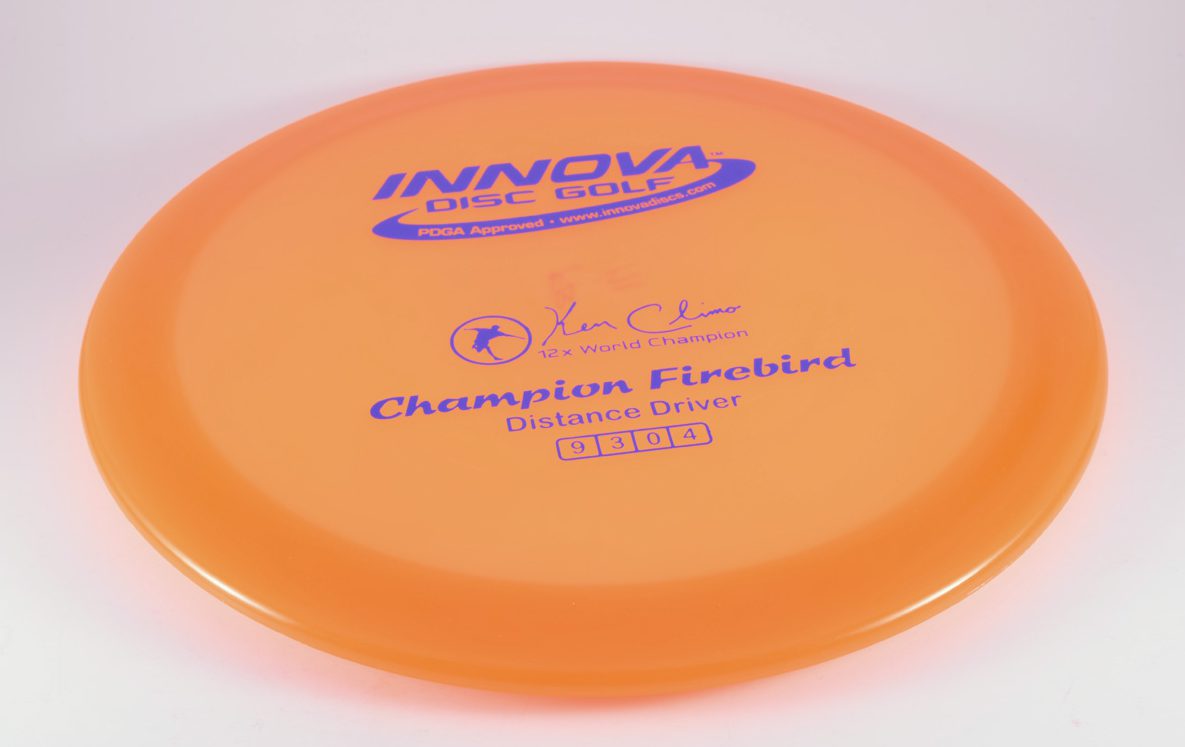 People enjoy this driver, not to get big distance but to make some tricky shots. Whether that shot is to hook around an object, or to shape a line where you need to the disc to come back from the anhyzer line. This utility disc will definitely help you in those sticky situations, or for those shots that you need to go to one side.
From Friday, January 21, through the weekend you'll save 10% on all Innova Firebirds. All you'll need to do us the promo code: FocusFirebird on the cart screen. Please enter it before you click "Checkout".
You can select your disc by clicking here. Simply add as many Firebird Molds to your shopping cart as you want, then BEFORE you click to checkout, look below the shopping cart. Right below the shopping cart is a box for Discount Codes. Click there and paste the code, FOCUSFIREBIRD, into the box. Then proceed to checkout and you'll get the discount.
Here is a screenshot to help you out, though it doesn't necessarily show a Firebird in the cart – it's just a generic visual to help you find the discount code box: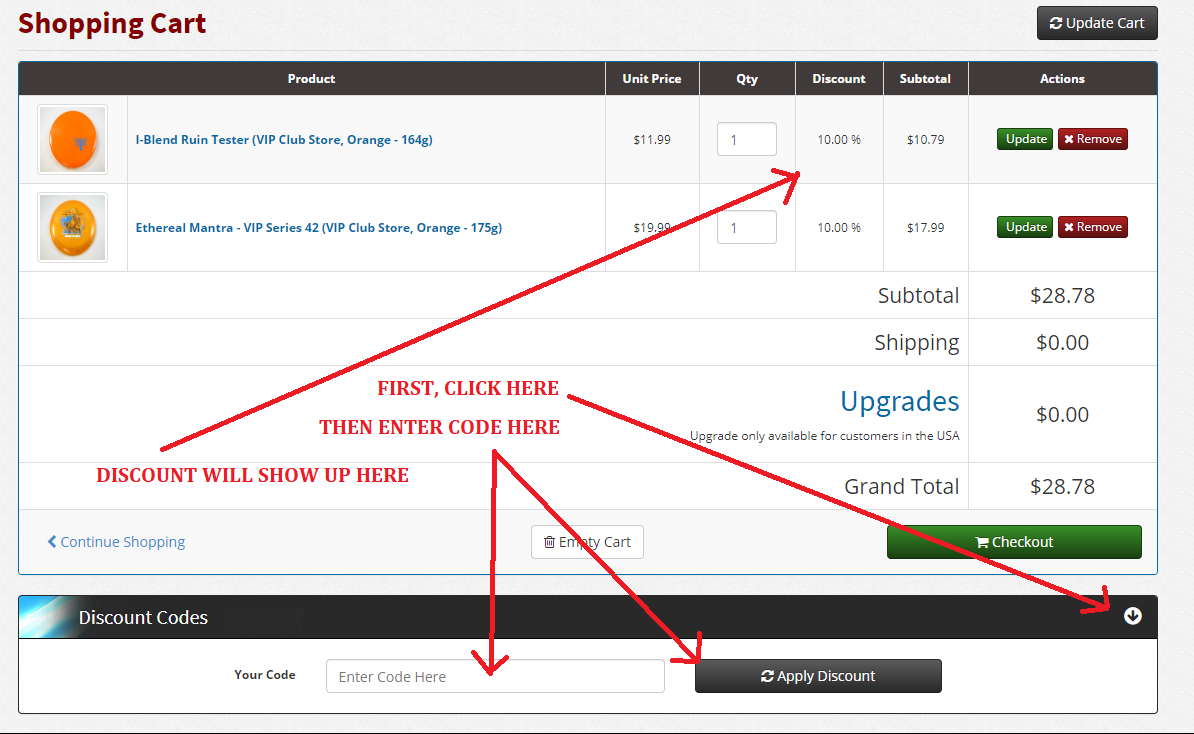 We hope that you love throwing the Firebird. If you've thrown the disc, feel free to share what you think of this Driver. Thanks!
STAY TUNED for our next Focus Friday for another chance to try a featured disc at a nice discounted price!