Sune Sports is a sporting goods company based in Norway. As a relatively new company, they are currently focusing on beginners and casual players. By providing a wide array of discs that are all easy to throw, affordable, and light weight. They have 8 molds, all of which are available on our website under the Guru Disc Golf Brand. These molds will come in one or two plastic types; S-Plastic or Safety Line.
S-Plastic
This plastic is an affordable light weight base plastic blend similar to Innova DX or Discraft Pro-D. S-Plastic often comes in a Light Edition where the weights are low, typically in the 150-165 gram range.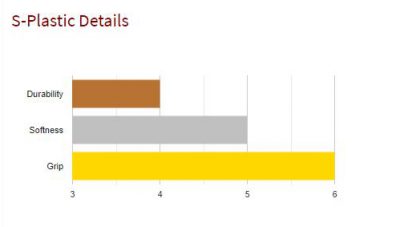 Safety Line
Safety Line plastic is ultra soft, designed to help prevent injuries when kids and inexperienced players try disc golf for the first time.
All discs in this line come in ultra light weights which increases their safety and makes them especially friendly for beginners and children. These discs also float in water making them perfect for a crowded round of beach golf.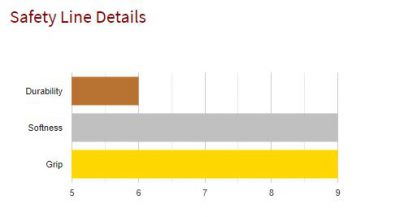 Putters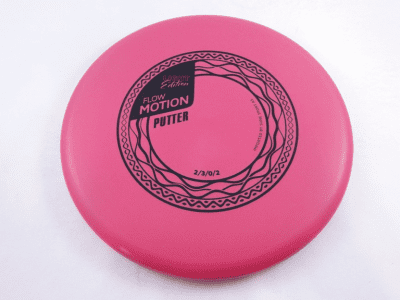 The Cumulus is a light weight easy to throw putter available in an ultra soft plastic blend. The plastic used is so flexible that you can literally fold the Cumulus in half. This is a beadless putter with a flat top.
This putt and approach disc is perfect for children and others just learning disc golf.
The Cumulus will float in water.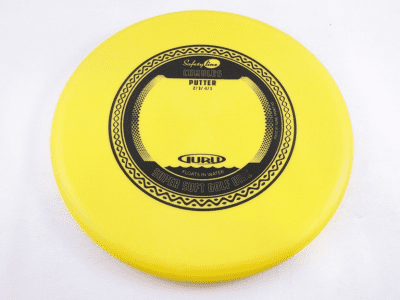 The Motion is a flat top beadless putter with a sable flight path. This putt and approach disc works well for both approach shots and short putts.
This is an excellent all purpose putter for players of all skill levels.
Midranges
Cirrus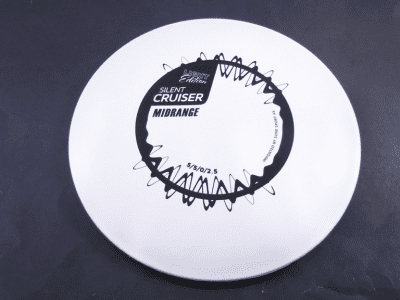 The Sune Sport Cirrus is a slow speed midrange with a thin rim, low profile, and flat top.
This midrange disc is very similar to the Cumulus. It is available in ultra soft, flexible, light weight plastic and is ideal for children.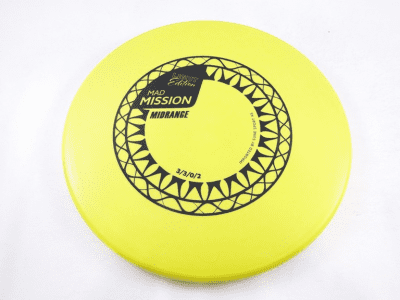 The Sune Sport Mad Mission is a stable flying approach midrange with a flat top and thin rim. This disc excels for short drives and consistent approach shots.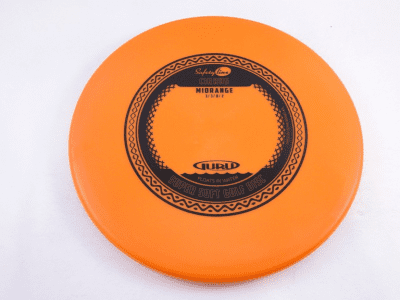 The Sune Sport Silent Cruiser Midrange is an overstable utility disc designed to fade hard. This disc
is classified as a midrange but has a rim configuration more similar to a driver.
Control Drivers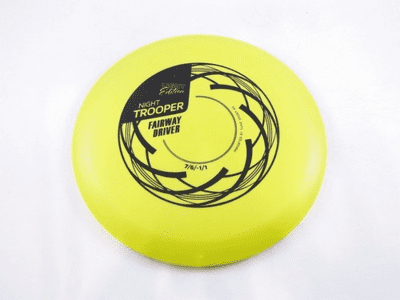 The Contrail is an ultra light weight super soft fairway driver designed for beginners.
This easy to throw fairway driver is incredibly flexible and will fold in half. It also floats in water. The Contrail is a great driver to use for children and school group disc golf instruction.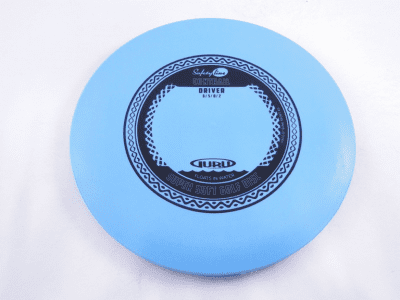 The Night Trooper is an easy to throw fairway driver designed to give new disc golfers maximum distance and control.
Distance Drivers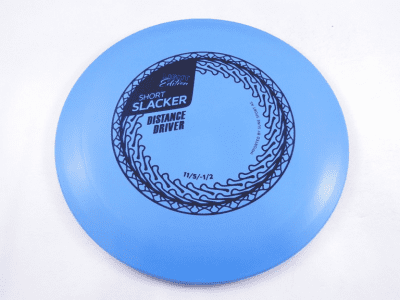 The Short Slacker is a low profile beginner friendly distance driver designed to give growing players more distance than the driver found in the starter set.
When thrown with high speeds the Short Slacker exhibits a significant amount of high speed turn for gliding S-Curve flight paths. New players will find that the Short Slacker has a significant amount of low speed end of flight fade.