What Do You Want in a Disc?

As disc golf players and disc enthusiasts, we're always looking for a new disc that will fill a special spot in our bag, or that will "revolutionize our game". Whether consciously or unconsciously, we all tend to live and play by the code that it is always the disc's fault when our game isn't panning out as we'd hoped. And regardless of how the discs are flying, some of us have succumbed to a serious case of disc lust. If there is anything special, collectible, beautiful, or unique about a disc, then we want it, even if it will never fulfill its destiny by flying through the air.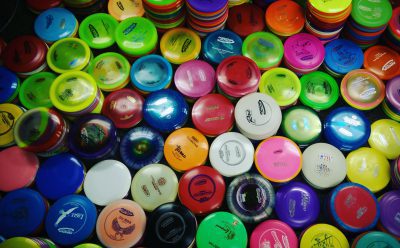 Yet, how many new discs do we really need? There are now thousands of disc molds out there, and some of the larger brands have pretty much covered the entire spectrum of overstable to understable, short-range to long-range, light to heavy. What else is there? If you want an overstable fairway driver, there is a stack of nearly identical options. If you want an understable mid-range, then there are many choices across many brands. It might seem there are a lot of perfectly acceptable options that are clamoring for our attention.
Then again, if you want pants, there are thousands of brands that make pants. Yet they keep making them, and people manage to find the details or qualities that define their purchasing choices. So is there really a limit to how many "new" discs can come out, even if they essentially serve the same purpose? There are always the cosmetic tastes when it comes to stamps and dyes. There are always differences in plastic types and the way the disc "feels" in your particular grip.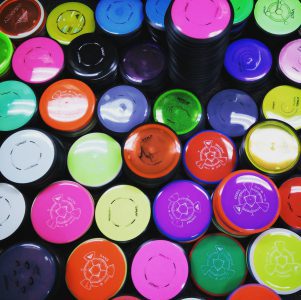 All of these considerations lead to one simple question:
Do you feel that there is a need for a certain disc mold on the market that you haven't found yet? If so, what do you want or expect that disc to do for you?
We asked a variation of that question to our Twitter followers, basically phrasing it like this: "Does anybody have a fantasy disc that they wish existed? If so, what would it look like and fly like?"
Looking back, perhaps "fantasy" was the wrong word, because these were some of the answers we received:
— "Magnetic missile disc that is exactly like a normal driver, so no one suspects anything."
— "A disc that was stable in turn, but understable in fade."
— "A disc that allows you to yell one command at it per round, like Miss the tree!"
There was another absurd description of a disc involving Deadpool, and another person asking for a first run McPro with a special stamp, etc. Obviously these are not fantasies that could be fulfilled, but really, when it boils down to it, maybe that is all that is left when it comes to manufacturing discs. There isn't anything new to offer, until you dive into the absurd, or the fantasy world.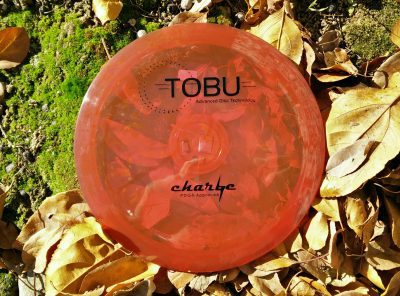 There are currently companies dabbling into the world of on-board electronics, like TOBU, for example. That is one frontier where new things can be tried. Aside from locators and Bluetooth technology, I suppose there could eventually be discs that report back their exact flight statics, from flight path the flight velocity, spin, and other factors that may or may not actually result in an improvement in your game. There could eventually be built-in cameras that allow you to play back a crazy disc-eye view of the disc's flight. Again…neat…but pointless. Maybe there could be a system that interacts with a phone app to instantly tell you, to the centimeter, how far away from the basket your disc landed, or how far you threw it. Technology makes for interesting conversation, but would those discs really fly any differently? Would they fill that spot in the bag that you just can't seem to fill? Or would they be novelty, for novelty's sake?
Here is where you share your thoughts! 
We want to know. Is there a real-world answer to that question? Is there a disc mold that you feel is lacking among all the discs out there? Is there something lacking in the market? Comment below and share your feelings. Maybe there is a lot more to be done in the world of discs that we haven't yet considered. Remember, the laws of physics cannot be disobeyed! In the real world, what disc do you still need?