2022 Disc Golf Christmas Gift Ideas

During the holiday season we like to put together a list of fun gift ideas to help you shop for the disc golfer in your life. It is also a great way for disc golfers to help their sweethearts know what to shop for!
Here is the 2022 Holiday Disc Golf Gift Guide!
Disc Golf Discs!
While it can be challenging finding the exact disc that your disc golfer throws, it's easy to look for special discs that will stand out in their collection. Special stamps, signature discs, Christmas discs, and limited edition discs are fun to receive as gifts.
Signature Series Discs – These are discs which support the top players in disc golf. They are often designed by the actual player, and are limited in number. As your disc golfer who they would love to throw a round with and you'll learn who their favorite players are. Pro series signature discs are especially good gifts for avid players who like to support their favorite professionals.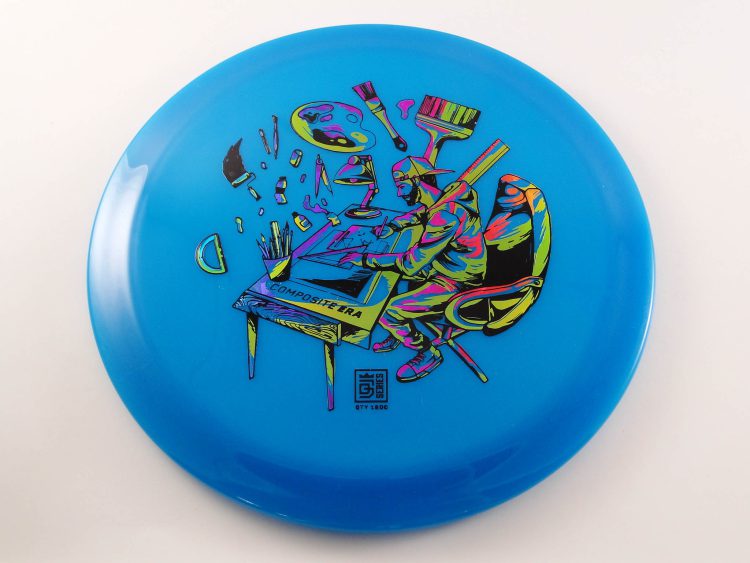 Limited Edition Discs – Disc golf manufacturers release discs that are only available in limited numbers and for a limited time. These collectable discs are fun to own and frequently go up in value.
Holiday Themed Discs – Every year there are several manufacturers that release holiday themed stamps on their discs. These include the Christmas holiday, and also scary Halloween-themed stamps. Start a tradition by getting your disc golfer a cool holiday stamp every year!
Infinite Halo Discs – A fairly recent creation in disc golf is the 'halo' disc, which is a discs there the rim of the disc is a different color than the rest of the disc. These are good looking discs and very popular. Recently, Infinite began producing some of its molds with the popular design.
Thought Space Athletics Discs – If you want to find some of the best looking stamps in the business, check out the discs from Thought Space Athletics. Their designs are on another level and the molds come in a variety of flight ratings. They have amazing plastic, too!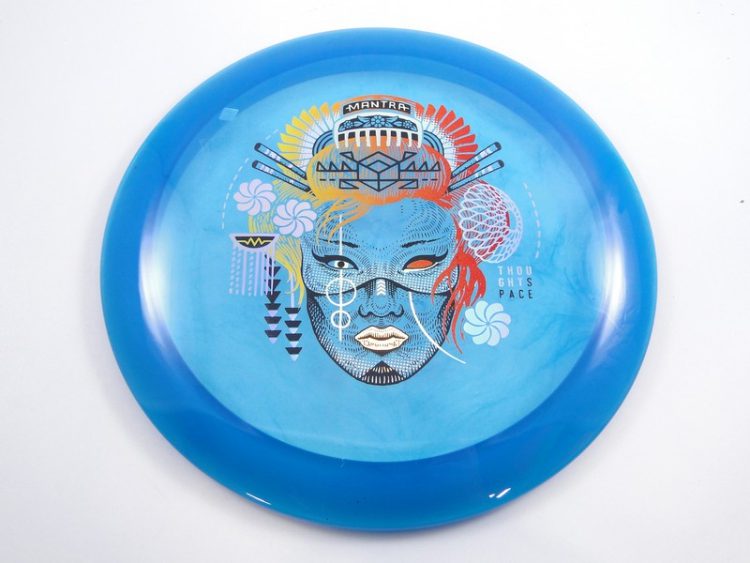 Deals Boxes – Want to give your disc golfer a bunch of new discs to try out? Do you love trying new discs? Deals boxes are an economical way to try a variety of molds and plastics. They are also perfect for trying new molds. Get the deals box size that works for you.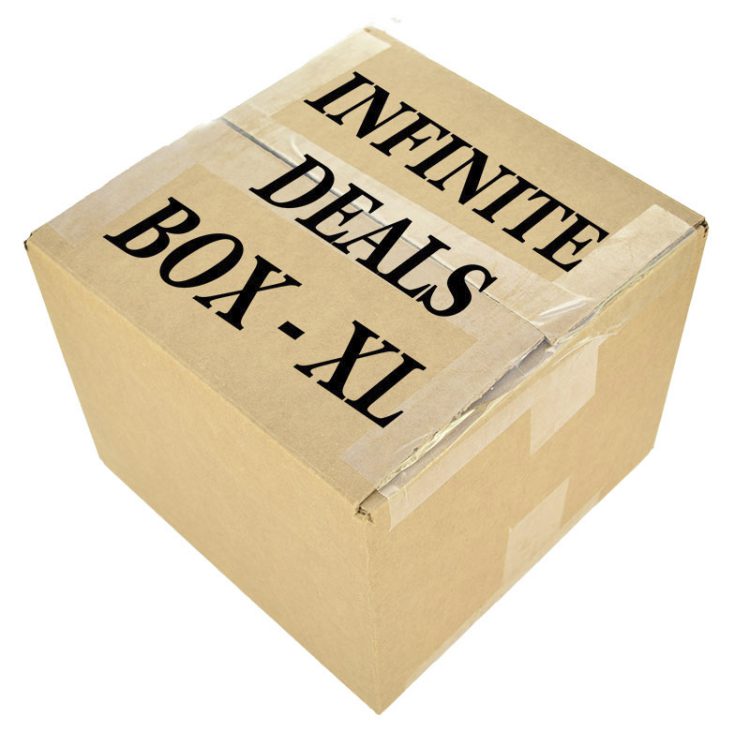 Misprint and X-out Discs – Pick up the same great mold that you normally throw, but at a cheaper price! You'll always find all kinds of brands and molds in this category. Great for the disc golfer who wants more plastic for their money. Perfect for disc dyers who will wipe the stamp.
Bigger Gifts

       
Disc Golf Cart – One of the best things for the die-hard disc golfer is a disc golf cart. They make hauling around a bunch of discs a lot easier and give you more room for snacks, accessories, and backup discs. Help your disc golfer take his game to another level by putting a cart under the Christmas tree. And don't forget the accessories that make a cart extra special!
ZUCA – If you want a cart for your bag or a cart that holds your discs, check out the ZUCA options to fulfill your Christmas list.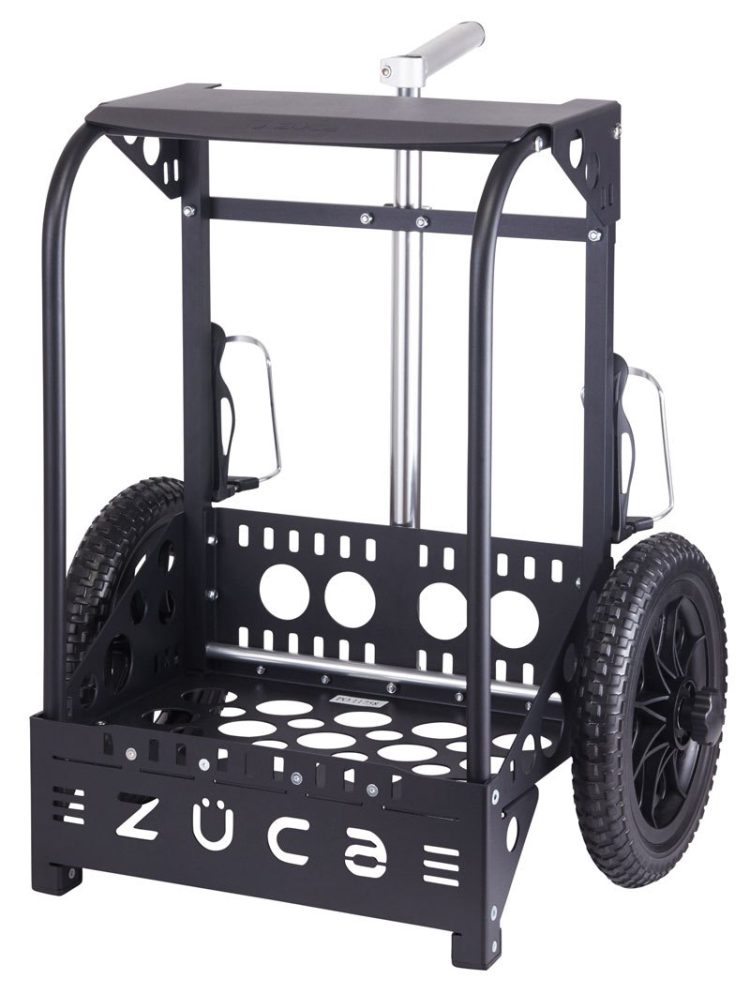 Rovic – The Rovic is a stable cart that holds any bag and wheels around the course effortlessly.
Check out all the cart options HERE
The Power Pocket – The number one disc golf cart accessory! This putter pouch holds up to 8 additional discs for easy access. It attaches to the pole of the ZUCA cart, keeping your go-to discs within reach. Additional storage for a rangefinder and mini. Plus a pocket in front that is perfect for your phone or a snack. It can also be attached to the Rovic Cart using bungee cords.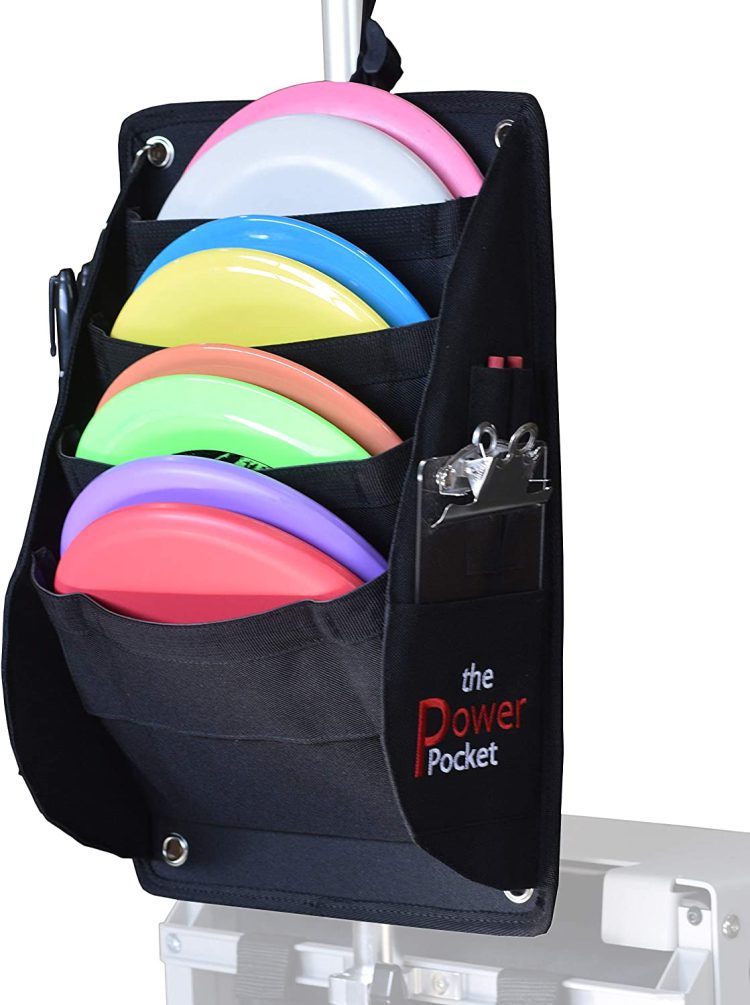 Check out all the cart accessories HERE

Practice Baskets – The best way to improve the disc golf short game is to have a practice basket handy for regular putting/approaching. A portable basket can be moved around a yard to give disc golfers different looks with different obstacles. They can also be used on courses to add new holes.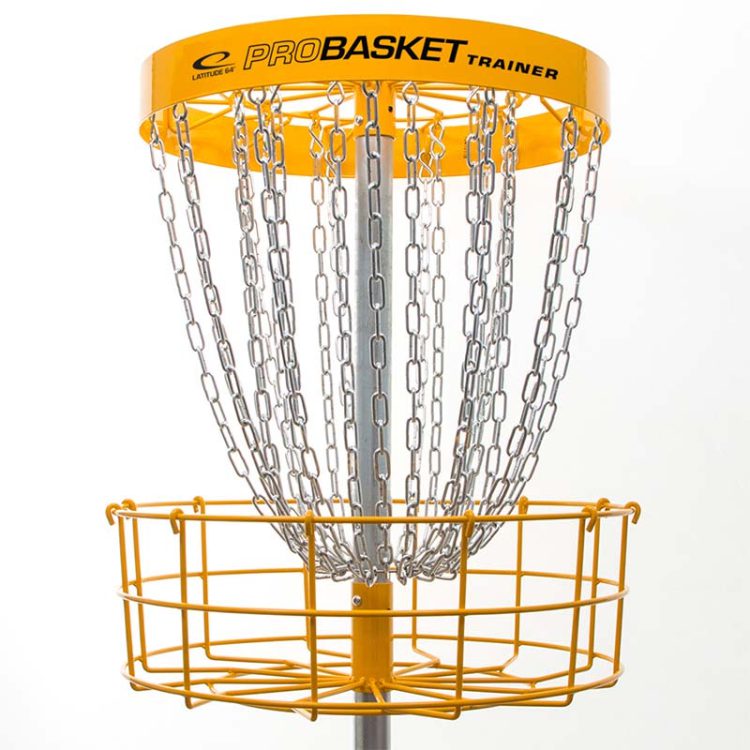 Black Hole Pro HD with Transit Bag – The Black Hole Pro HD even comes with its own carrying bag!
Streamline Lite – The Streamline Lite is an inexpensive way to get a quality practice baskets.
Mach Shift 3-in-1 Portable Practice Basket – The Mach Shift is a nice Hybrid basket that works as a narrow target basket and a full-size basket.
MVP Pod – If you're looking for the perfect companion for a practice basket, check out the MVP Pod. It holds up to 25 discs while you're practicing your putting or driving. It keeps your discs easy to reach, which maximizes your practice time.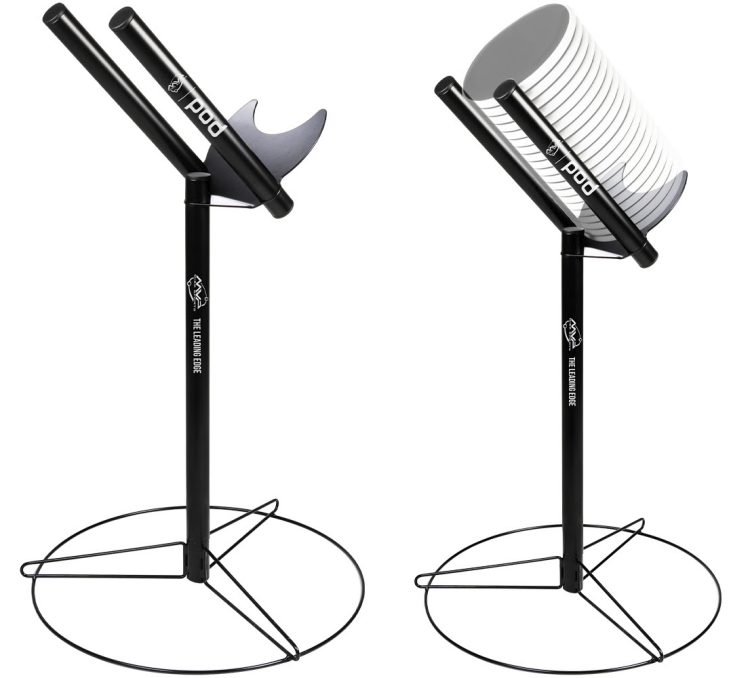 Disc Rack – Organizing our discs is something every disc golfer grapples with. A disc golf rack is a convenient way keep discs from ending up in stacks and piles around the house. They make storing and searching for discs a breeze!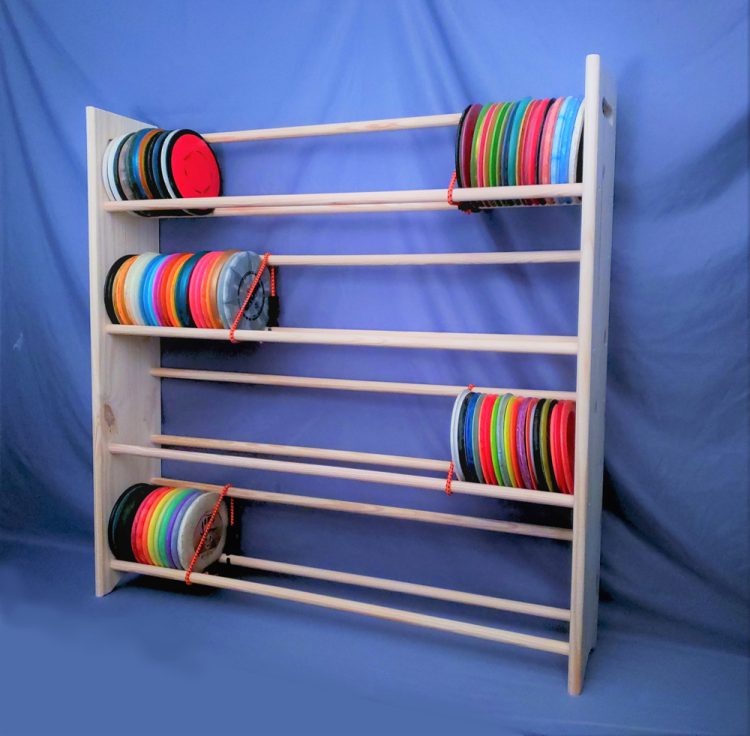 Disc Boxes – If you have discs that you want to stash, but don't want to put them in a random-sized box, check out the disc box options at Infinite. Fill up these custom sized boxes with your extras and they will fit perfectly! Also a handy option if you need to transport a bunch of discs.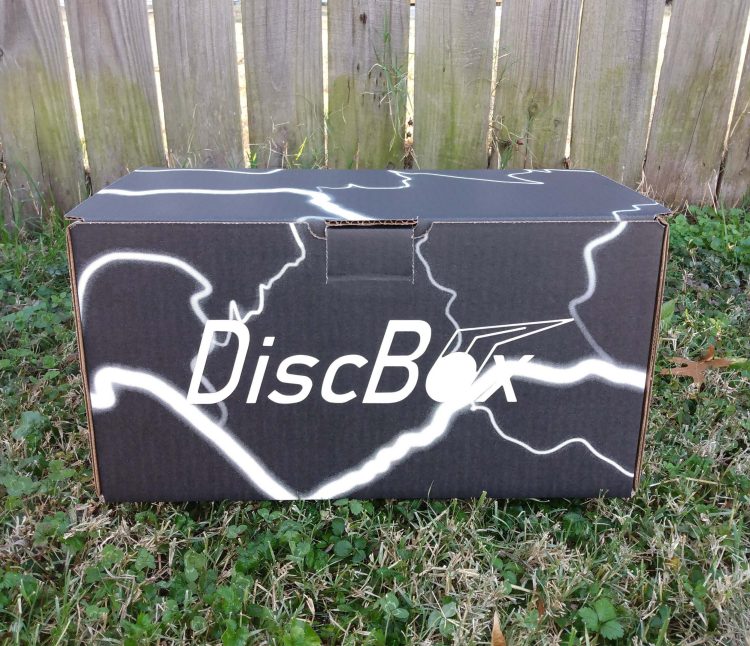 A Year-Long Subscription to the VIP Club – If you want to impress an avid player or disc collector, you can purchase a complete, one-year subscription to the Infinite Discs VIP Club. Give the gift that will give your loved-one a collectible, limited edition disc every month for a year, mailed directly to their door!
CLICK HERE TO SUBSCRIBE TO THE VIP CLUB before subscriptions close in 2023.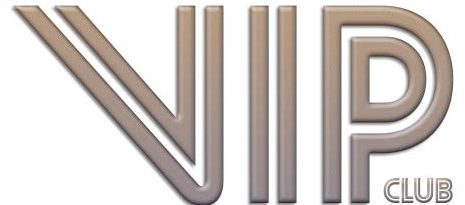 Medium-size gifts
Rangefinders – Rangefinders help disc golfers with their disc selection by giving accurate
measurements to the basket. Used in practice rounds and tournaments, these handy little gadgets help get holes dialed in for lower scores
Retrievers – Losing a disc in a pond or in a tree is a frustrating part of our game. Having a retriever not only helps disc golfers keep their discs, but they pay for themselves after retrieving just a couple of discs.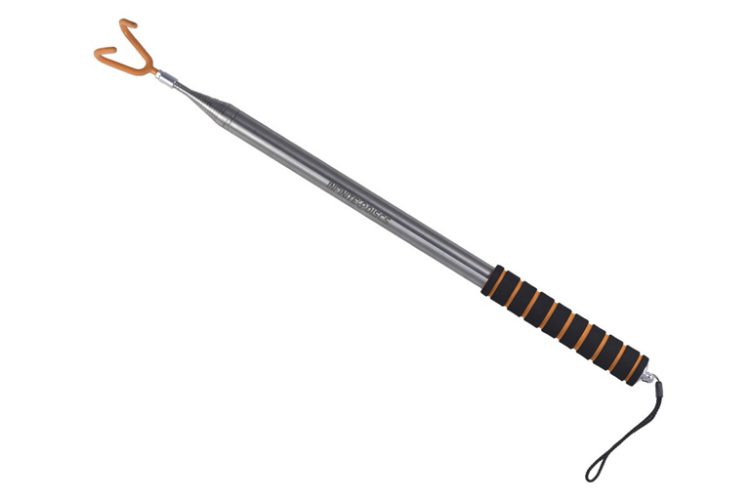 Bags – Whether it's a first bag to hold all the discs you've been carrying,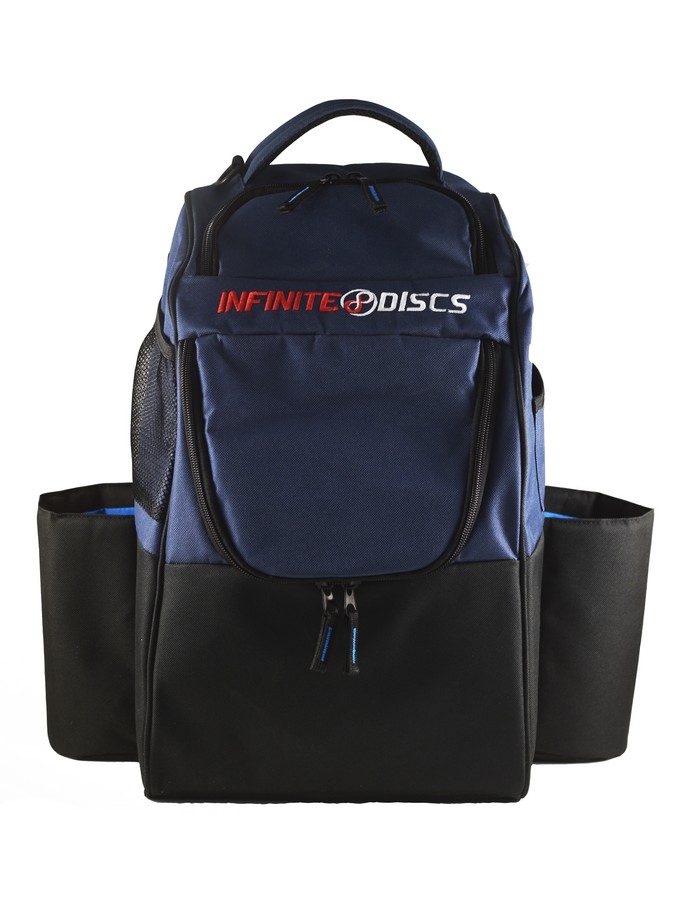 or a second, smaller bag for quick rounds or rounds with a couple discs, your disc golfer will appreciate getting a bag for Christmas. The Infinite Discs Huck Pack is a great size for a starter bag. It is also perfect for a backup bag for time where you just want to take a few discs with you.
Check out all our SMALLER bags HERE
Hoodie – Who doesn't love reppin' their favorite retailer by wearing a hoodie? Grab an Infinite hoodie for your disc golfer and they will stay warm while showing everyone that they order from the best retailer in the world!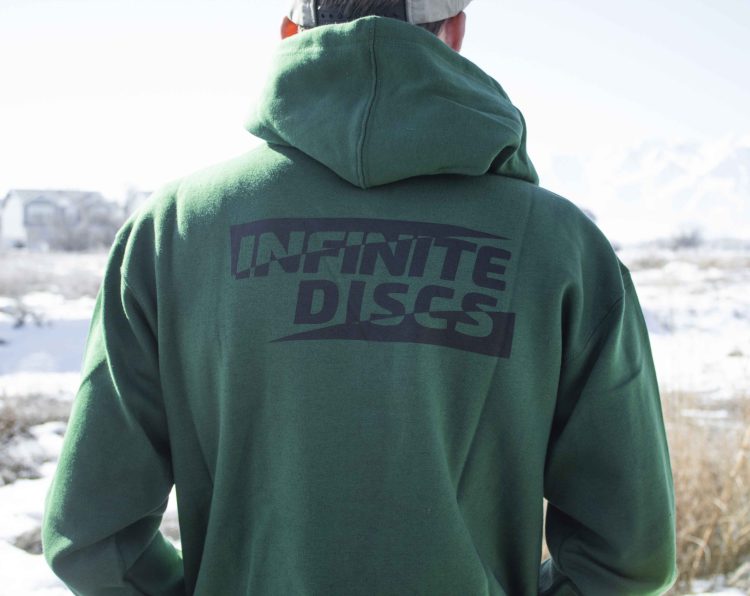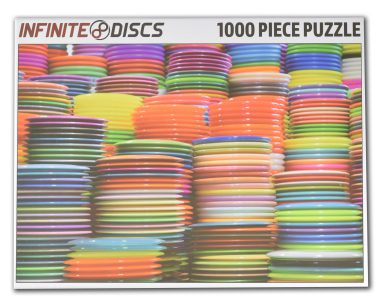 Disc Puzzle – Stuck in the cold for the winter and unable to get outside to throw your discs? Consider this 1000-piece disc puzzle! It's a fun gift that can keep a homebound player happy for hours!
Stocking Stuffers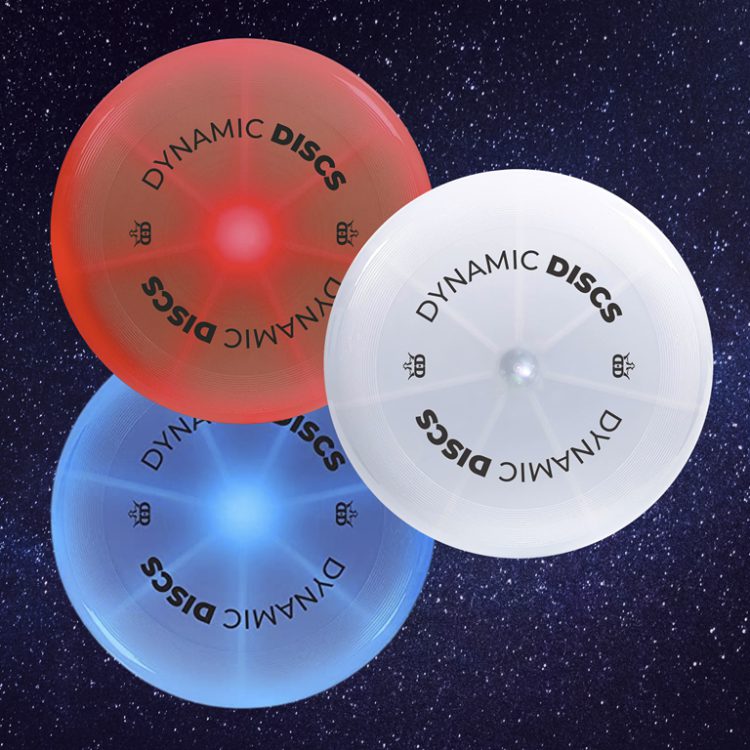 Night Gliders – Don't let the setting sun stop you from playing a game of catch with your friends. The Dynamic Discs Night Glider is an easy-to-throw disc with built-in light for playing in the dark. A great way to warm up before a night round!
Galaxy Starter Bag – An inexpensive bag that is perfect for beginners, or experience disc golfers looking for a bag suitable for a quick round with a few discs. Small enough to be easily carried, yet roomy enough for a handful of discs, a drink, and some snacks.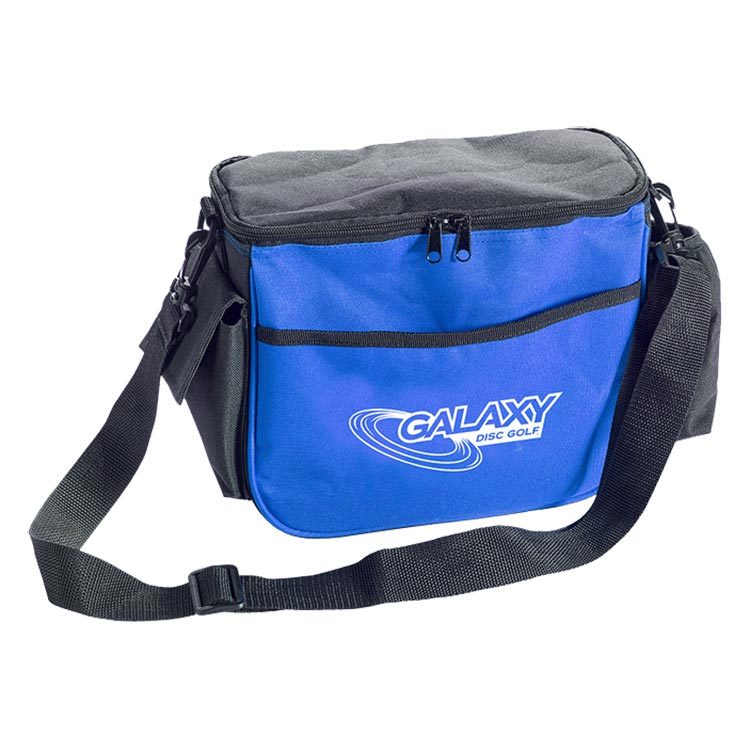 Check out all our SMALLER bags HERE
Towel – One accessory that every disc golfer will use as some point is a towel. Great for rainy days or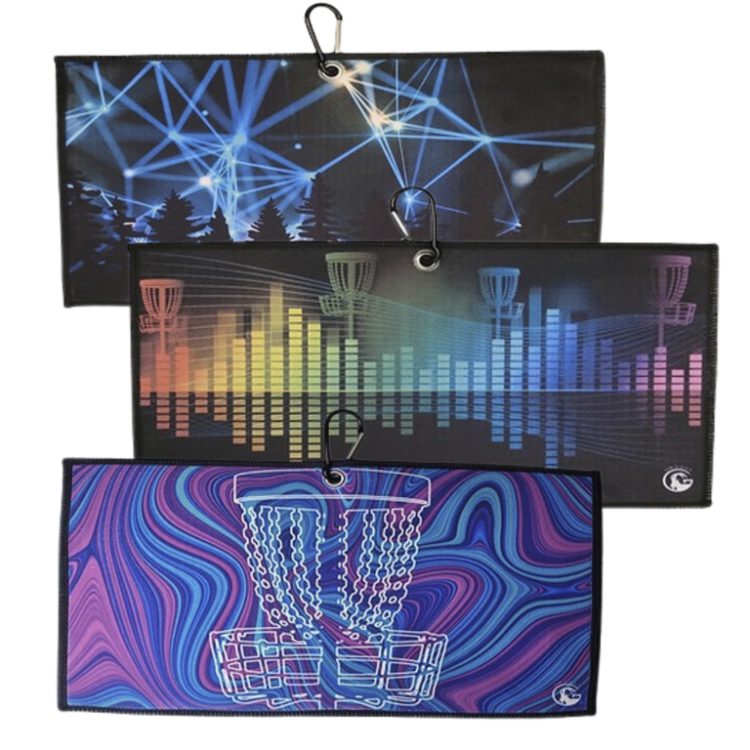 hot, sweaty days. Also nice to have when playing near streams or ponds. Morning dew will no longer be an issue with a towel in your disc golfer's bag.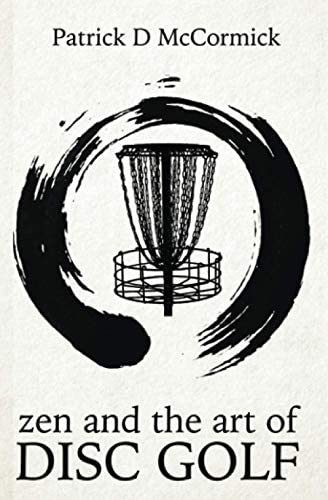 Books – Your disc golfer will learn strategies, find out about disc golf history, and discover the mental aspects of the game when you get them a book for Christmas. Plus, they can still stay engaged with the sport by curling up with a book on those stormy days.
Night Round Accessories – Disc golf isn't just a game played during the day. Many people love to gather at night for a fun round of glow disc golf. Having the right equipment makes all the difference. Glow plastics with a good UV flashlight make for an enjoyable round. Getting lights that attach directly to their discs is another option that will let your night owl have fun in the dark!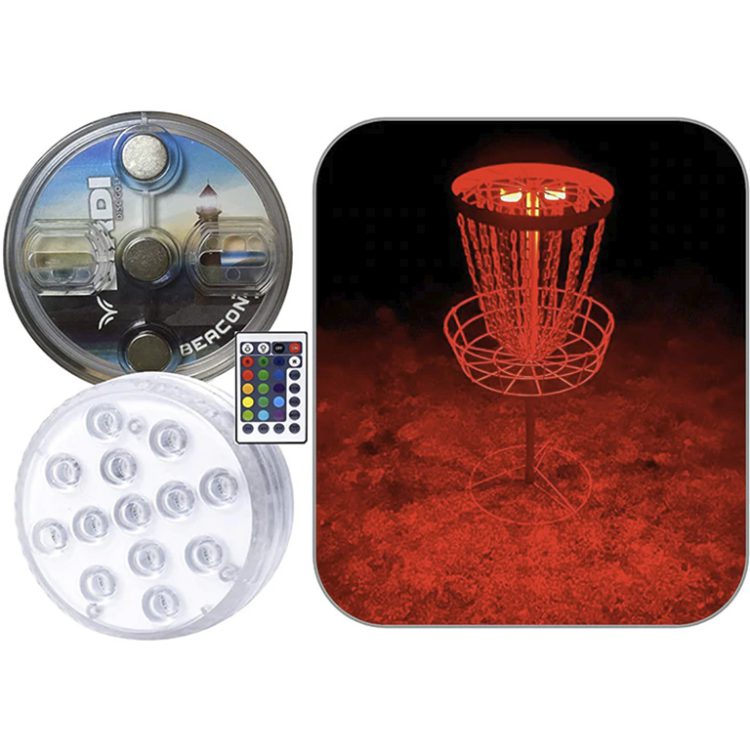 Check out night round accessories HERE
Hats – Be sure to check out our wide selection of hats and beanies. Show the world that you love disc golf by sporting a hat with your favorite brand's logo. The hats come in a variety of colors and designs.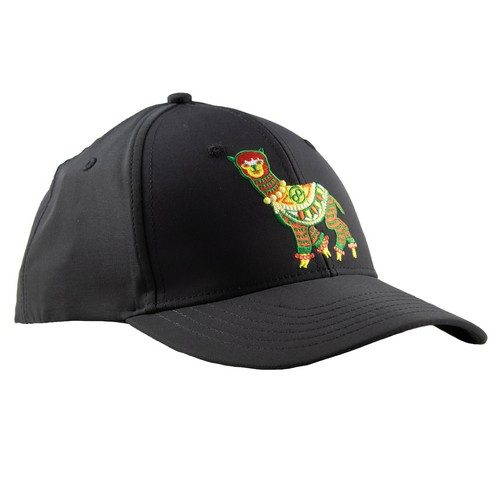 Check out hats and other apparel HERE
Other gift options
Foam Kneepad Mini – For those times when you have to take a knee for your shot, the foam mini makes a nice cushion. And it can serve as a mini marker, too. Keep one of these cushy minis in your bag!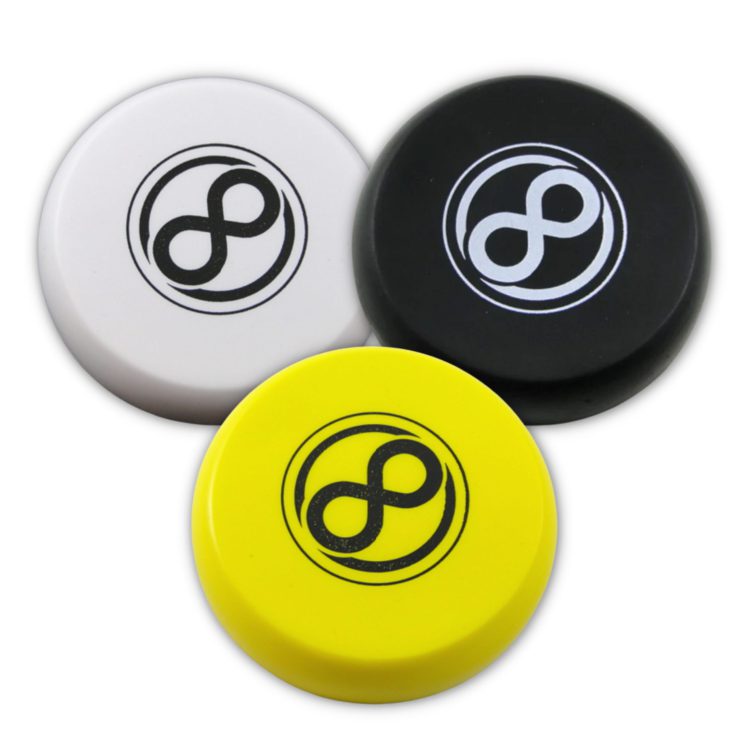 Check out all of our mini's HERE
Grip Enhancers – Playing in wet or humid weather can affect our grip on our discs. Grip enhancers are a great way to help us get the exact feel that each disc golfers want. Check out the variety of Grip Enhancers that we offer, and pick one for your disc golfer (or YOU!).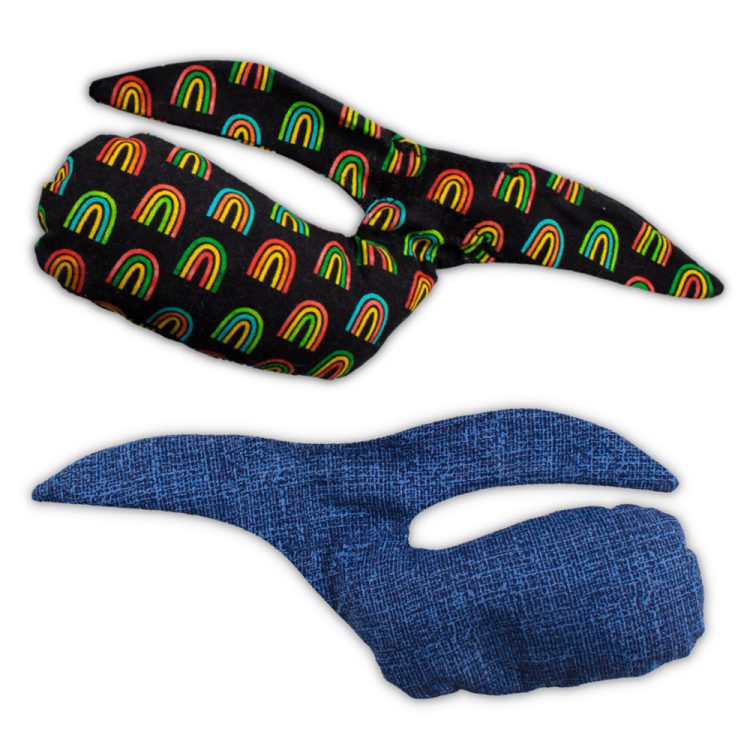 Gift Cards – If you aren't quite sure what your disc golfer wants for Christmas, we still got you covered. Check out our E-gift cards! Our E-gift cards are also great for those last-minute gifts that sneak up on us. They are available in a variety on denominations, the gift card is the best way to make sure people get the gifts they want!
Great Disc Golf Christmas Gift
What is a Disc Golf Christmas Gift you have given or would like to receive?
Comment on what you think the best disc golf gifts are in the comments below for a chance to win a $50 Infinite Discs gift card.