Alex Geisinger MYTH

Infinite Discs is happy to support Alex Geisinger in his 2018 professional disc golf season with a signature MYTH putter in P-Blend plastic. Alex is a fan of the Myth and now you can pick up this debut putter from the Infinite Discs disc line with his awesome signature stamp. The P-Blend plastic is durable with a nice grip, similar to KC Pro or McPro plastic from Innova. The Myth is a straight-to-overstable putter with a comfortable, beaded rim.
Flight numbers are: Speed 2 / Glide 3 / Turn 0 / Fade 2
PICK UP THE SIGNATURE P-BLEND MYTH HERE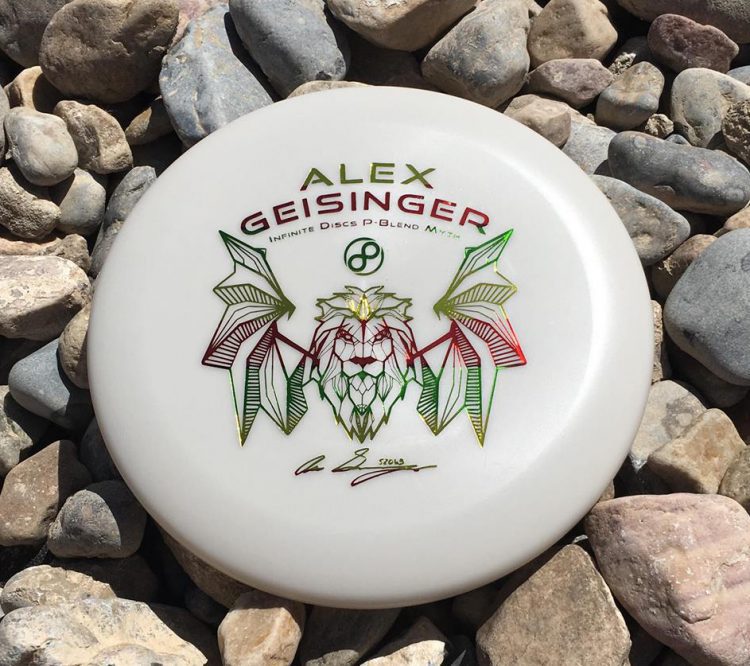 The MYTH is also available in D-Blend (compare to Innova DX plastic) and a very limited run of X-Blend (compare to Innova XT).