Best Disc Golf Discs – 2015 Edition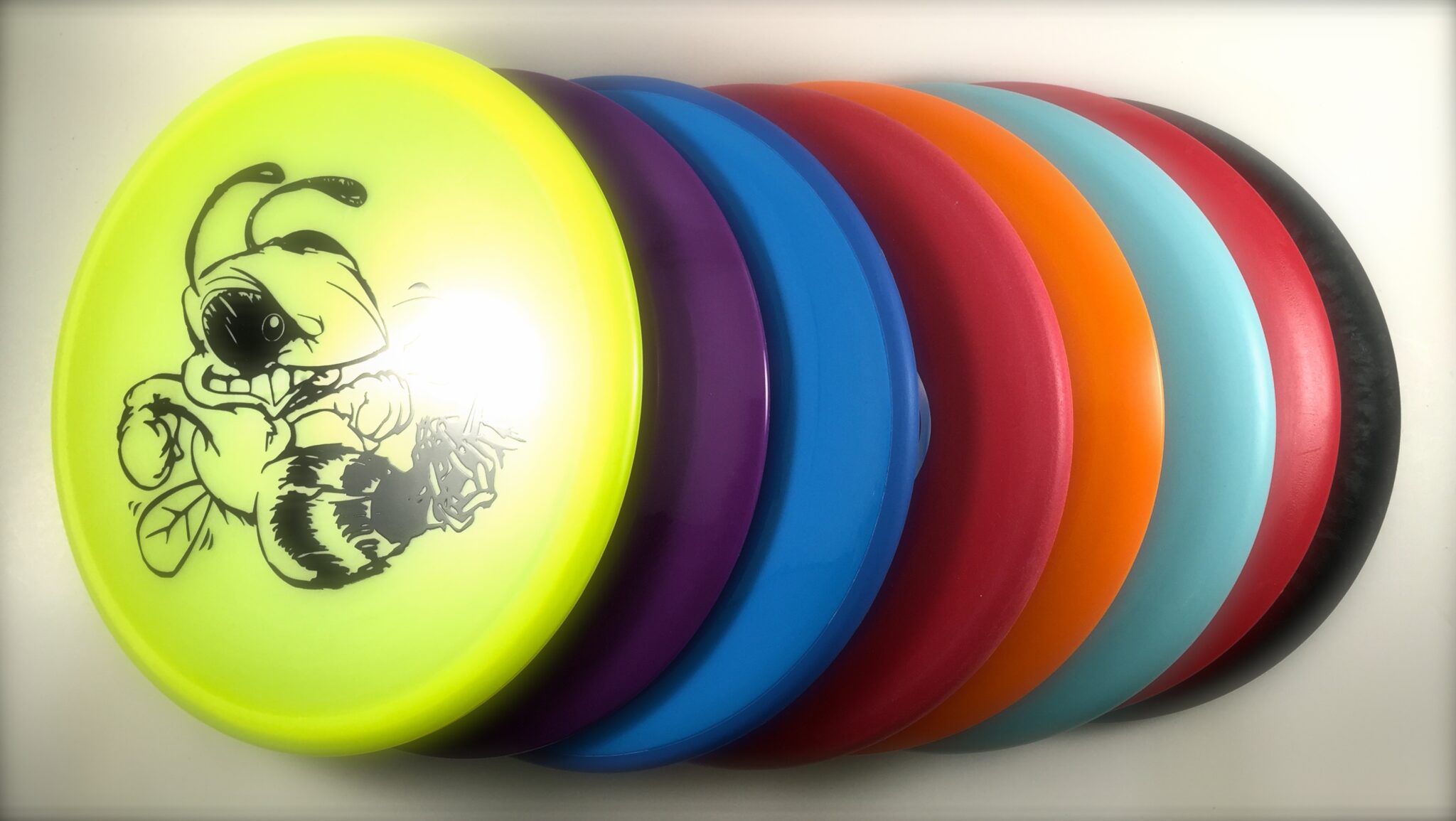 If money could talk, it would tell you that the best disc golf discs are those that are purchased the most. While we can't guarantee that these are indeed the best discs for you, these were our top selling discs in the fourth quarter of 2014. Disc sale statistics used to determine the top discs include online purchases from all 50 states, as well as Canada, Sweden, Finland, Norway, and Germany.
[box] A couple of things to note, that skew the sales stats in a way that won't give the most accurate representation of "the best discs":
1. New discs tend to sell better. People like to try new discs, even if they might not actually be any better than their current discs.
2. During the holidays we had a several sales and promotions. Discs that are "on sale" tend to sell more than those that are not.
Top Selling Discs of Q4 2014
Our top 10 discs last quarter include a handful of the perennial top sellers, as well as a couple hot new discs especially popular among brand fanatics. While distance drivers are by far the most popular disc type sold, the top 10 includes a good selection of putters, midrange, fairway drivers, and the most popular midrange in the world.
Innova manufactures three of the top 10 selling discs. Also represented are Gateway, Legacy, Latitude 64, Dynamic Discs, and up and coming MVP/Axiom.
1. Discraft Buzzz – The Buzzz has always been our top selling disc at Infinite Discs. It is no surprise that this popular midrange is still #1. This disc is available in a dozen different plastic types with the most popular being the Elite Z Buzzz.
2. Gateway Wizard. – It's also no surprise that the Wizard came in at #2. While the Buzzz has consistently been the number #1 mid, the Wizard has consistently been the #1 putter. Super Stupid Soft was the most popular of the 11 different Wizard plastic variations we carry.
3. Axiom Envy – The Envy is a colorful new disc that was initially released by Axiom Discs at the beginning of 2014. This putt and approach disc is especially popular as a driving putter. While Envy sales were consistently strong all year long, fourth quarter sales really exploded with the release of the Envy in Neutron Soft plastic.
4. Legacy Outlaw – For Legacy fans, the Outlaw was one of the most anticipated disc releases we have ever seen. We had regular inquiries about this disc that began almost a year before it was actually available. This stable distance driver available in Icon plastic is said to be Legacy's answer to the popular Innova Destroyer.
5. Innova Destroyer – The Destroyer is by no means a new disc, nor is it one of the fastest discs currently available, but this distance driver continually sells well. The Destroyer is most popular in Star plastic.
6. Latitude 64 Saint – Disc golfers are always looking to get more distance. While speed does not always translate into distance, the Saints glide rating of 7, keeps the attention of the disc buyer. The Saint is consistently a top seller that is most popular in premium Gold Line plastic.
7. Innova Thunderbird – The Thunderbird was Innova's hottest new release of 2014. It's fourth quarter sales were enhanced by its availability as a Halloween edition disc, and its recent release in Champion plastic. It also doesn't hurt that 3 Time world champion Paul McBeth regularily throws this control driver.
8. Innova Aviar – Because there are so many different variations of the Aviar, it's hard to really classify the Aviar as one disc. Enhanced by the release of some special edition Aviars at the end of the year, this popular putt and approach disc made the top 10.
9. Dynamic Discs Judge – 2013's All Things Disc Golf disc of the year continues to be popular in 2015. With increased options, now available in seven different plastic varieties, including the new Fluid blend, the Judge was a hot item at the end of last year.
10. Innova TeeBird – The TeeBird continues to be the standard for disc comparisons. When people talk about new discs to be released, they always compare with the TeeBird. Even though this disc is more than a decade old, it is still one of the best discs and a top 10 seller on InfiniteDiscs.com. Champion was the plastic of choice for customers who purchased the TeeBird.
Listed below are the top ten selling discs of each disc type:
Top 10 Distance Drivers
Top 10 Fairway/Control Drivers
Top 10 Midrange Discs
Top 10 Putt and Approach Discs