Best Disc Golf Discs for Beginners

If you're stepping into the world of disc golf, you've probably noticed that their are a lot of different discs to choose from. Believe us, by trying to keep more than a hundred thousand discs in stock, we know just how many different discs there are. The choices can be overwhelming, but we are here to help you out. A new feature of our website shows exactly the most recommended disc golf discs for beginners.
Infinite Discs began in 2012 with a focus on disc reviews. We encouraged reviewers (disc golfers of all skill levels) to rate and review the different disc golf discs that they have thrown. In the review section, one of the criteria reviewers select is "beginner friendliness."
The lists compiled below show you the most recommended discs for beginners. This is the perfect place to start if you're trying to figure out what the best disc is for you.
Now, just because a disc is most recommended for beginners doesn't guarantee that it will be the best disc for you or any other beginner. Because these lists are autogenerated based on overall recommendations, the general "most popular" discs are the ones that rank highest. There are many great beginner discs from lesser known brands and disc molds that simply don't make the list because they just haven't been reviewed enough. Be sure to check out the comments at the bottom of the page for more disc selection advice from beginners — or at least those who once were beginners.
Here are the top 10 lists of the most recommended golf discs for beginners:
Overall Most Recommended Disc Golf Discs for Beginners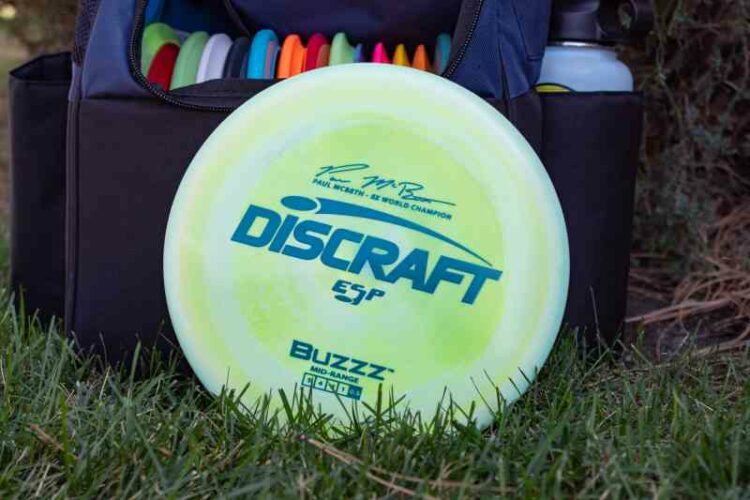 Let's break it down by category—drivers, midranges, and putters—because each phase of your game deserves its own spotlight.
Most Recommended Distance Drivers for Beginners
Many so called disc golf experts never recommend distance drivers for beginners at all. Most beginner sets don't include a distance driver because new players don't have the arm speed for a high speed disc and so make up for it by learning bad form and habits. This may be true in some cases, but when a beginner has the right distance driver, it will go farther for them than other discs. New players can still get a full flight path out of distance drivers if the disc is the right stability for their arm speed.  In my experience, distance is the #1 thing new disc golfers want more of, so consider trying one of these most recommended distance drivers for beginners. Lighter weight discs are generally more understable and easier to throw so consider choosing from lighter weights of the following:
See the full list of recommended distance drivers for new players.
Best Fairway Drivers for Beginners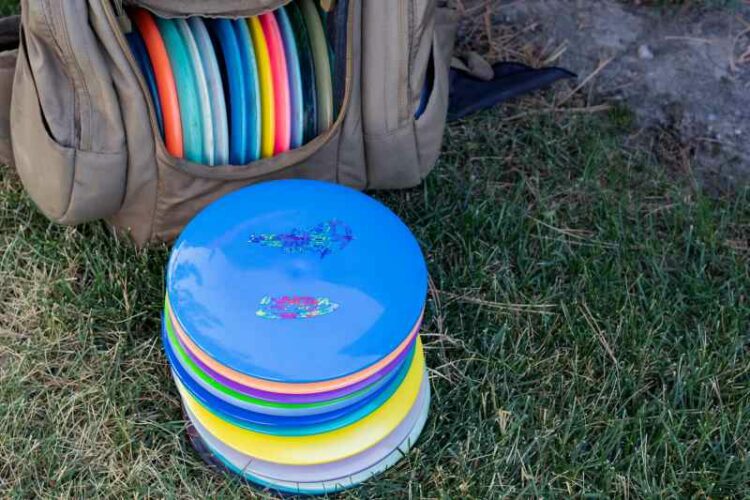 Fairway drivers are the usual driver type found in disc golf starter sets because these are just great discs for beginners. For those new to disc golf, the feel and flight of a golf discs is substantially different than a traditional frisbee. The fairway drivers recommended for beginners are typically understable in nature to provide good distance and a straighter flight path. If you're looking for your first driver as a beginner I personally recommend and understable, low speed fairway driver.
I find it interesting that this list has several discs like the Dynasty, Teebird, and Exodus that I wouldn't describe as understable. These discs are recommended for new players because in addition to a straight flying control drirer, it's also nice to have discs that will provide a consistent fade, not easily turn over, and handle windy conditions. In addition, remember that these lists are auto generated based on the number of recommendations by reviewers, so the more popular discs are more likely it is to have "highly recommended" for beginners votes.
If you prefer forehand throws, you'll probably also want to consider a fairway driver with a bit more overstability.
Here is the list of the most recommended fairway drivers for beginners:
Full list of best fairway drivers for new players.
Most Recommended Midrange Discs for Beginners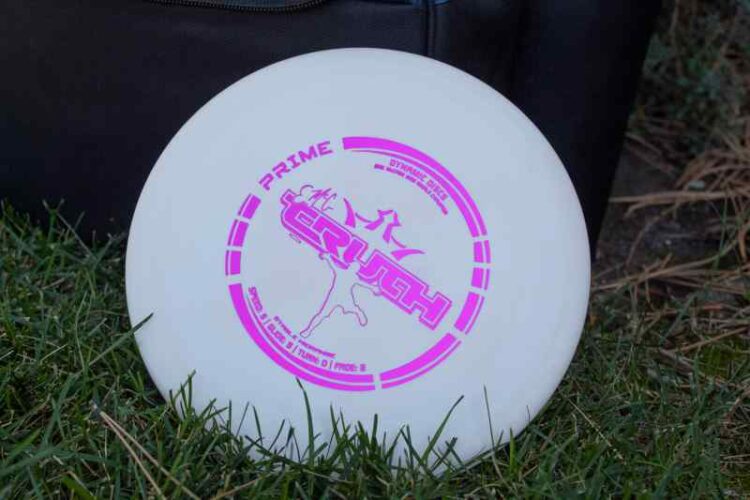 Midranges are a great choice for new players. If you're going to play disc golf with only a single disc, a midrange is an excellent choice. I find it interesting that this list consists primarily of neutral flying midranges. For a true beginner or low arm speed player, I would recommend a more understable mid, but all of the midranges most recommended for beginners are discs that you can grow with. They are good for new players, but professionals also use these discs for controlled shots where they want a perfectly straight flight through a tunnel of trees.
Full list of most recommended midrange discs.
Best Putters for Beginners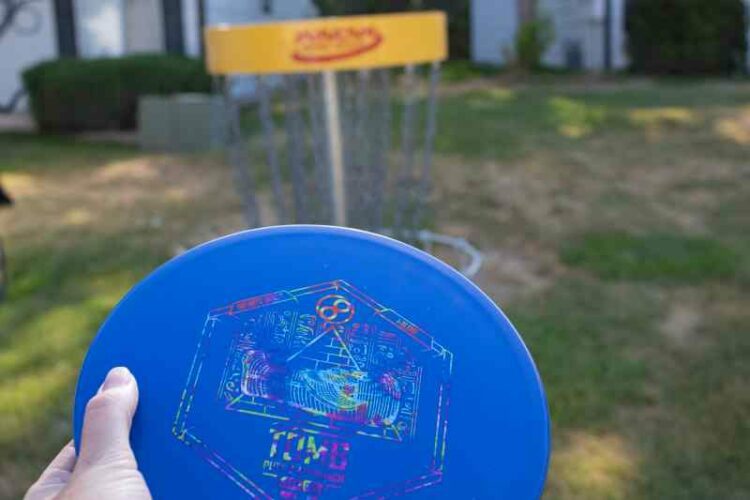 Putters are the most universally applicable style of disc golf disc. Because of their more blunt rim and slower speed, it's usually not too difficult for a player to throw most putter varieties and keep the flight mostly straight. With that said, these are the most recommended disc golf putters for beginners:
View full list of all the highest rated beginner putt and approach discs.
Best Understable Discs for Beginners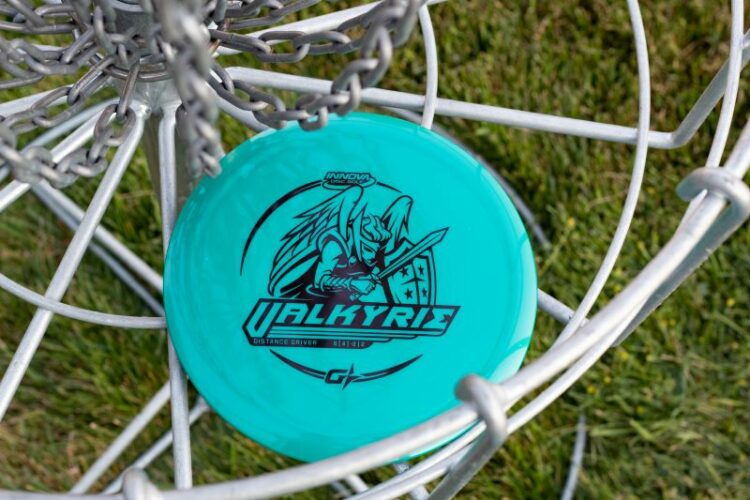 For beginners stepping onto the disc golf scene, the guidance often leans toward the embrace of understable discs, and with good reason. These discs, designed to veer right for right-handed backhand throws, are ideal for players who are still honing their technique and building arm speed. Understable discs allow novices to achieve more distance and a straighter flight path. Unlike their stable or overstable counterparts, understable discs demand less arm speed, making them easier to get a full flight and more distance out of. For recreational disc golfers, it's not just about mastering the throw; it's about enjoying the flight, and understable discs offer a smoother, more satisfying journey for beginners finding their rhythm on the course.
These are the most recommended understable golf discs for new players:
See the entire list of most recommended understable drivers.
Most Recommended Discs for Beginners by Brand
Do you have a favorite disc golf Brand?
If you're familiar with a disc golf brand and want to see which of their discs are the best for beginners, be sure to check out the most recommended disc golf discs for beginners for each of the following brands:
Now, remember that these lists are populated based on recommendations from disc golfers. Many who take the time to rate and review numerous disc golf discs are die-hard enthusiasts, and I wouldn't categorize them as beginners. While an experienced player might believe a disc that's too understable for them is suitable for beginners, it might still possess slightly too much stability for optimal performance. Nonetheless, having thrown almost all of the discs on this list, I can attest to its quality.
If you're a beginner, I hope these lists assist you in finding discs that enhance your throws and bring greater satisfaction from playing disc golf.
What makes a disc good for beginners?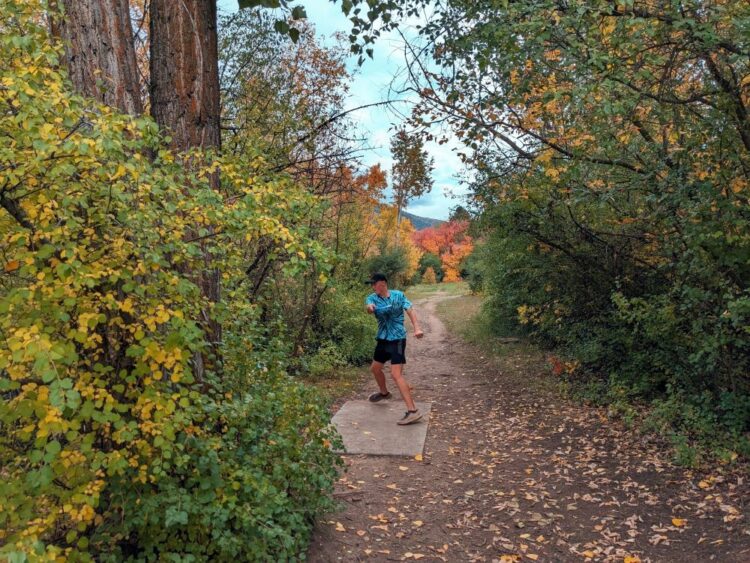 1. Distance
– New players
always
want
more distance
. Without a doubt, achieving more distance is their primary desire. Understable drivers recommended for beginners are going to provide you with more distance.
2. Provides Control – While distance is crucial, controlling the disc's trajectory is even more vital for reducing scores. The discs mentioned in the lists above are known for their consistent performance.
3. Made with Quality Plastic – Sure, there are inexpensive frisbee golf discs from China available on Amazon, but those are often of subpar quality. Such low-grade plastics don't last, and are made by people who have never even played disc golf! In contrast, the discs recommended on these lists by thousands of reviewers all come from trustworthy manufacturers dedicated to the sport of disc golf.
Win a Gift Card!
What do you think are the best beginner discs?
If you've progressed beyond the beginner stage and are still reading this article, please share in the comments below the discs that served you best as a beginner, or those you wish you had when you first started playing disc golf.  Include details of what you think the best putters, midrange, and drivers are for beginners, and to be extra helpful, provide a tip or two that helped you move beyond beginner status. These comments will help us to curate a complete list of the best disc golf discs for beginners.
Comment for a chance to win one of Five $20 gift cards!