Best Disc Golf Grip Enhancers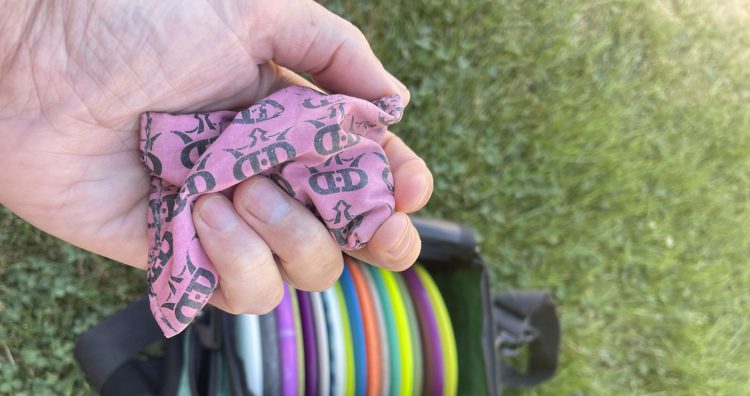 How a disc feels in our hand is an important part of our game. Plastic type, rim width and depth, and whether or not it is beaded can affect our decision about which discs we throw. However, even when we are throwing discs that we love and feel great in our hand, our grip can be negatively affected by the amount of moisture on our hands.
Playing disc golf on a hot day or in a humid environment can make our hands wet with sweat. Playing in the rain can be a non-stop effort to keep our hands dry. Enter the grip enhancer.
Get a Grip
Grip enhancers are products which help us alleviate the problem of moist hands. They come in a few types. There are some who which absorb the moisture to keep our hands dry. There are some that have a powder to dry our hands. A final category is solids, which give our hands a little extra grip. Let's look at some of the grip enhancers available.
Moisture wicking bags:
Osmosis Sport Bag and Sport Ball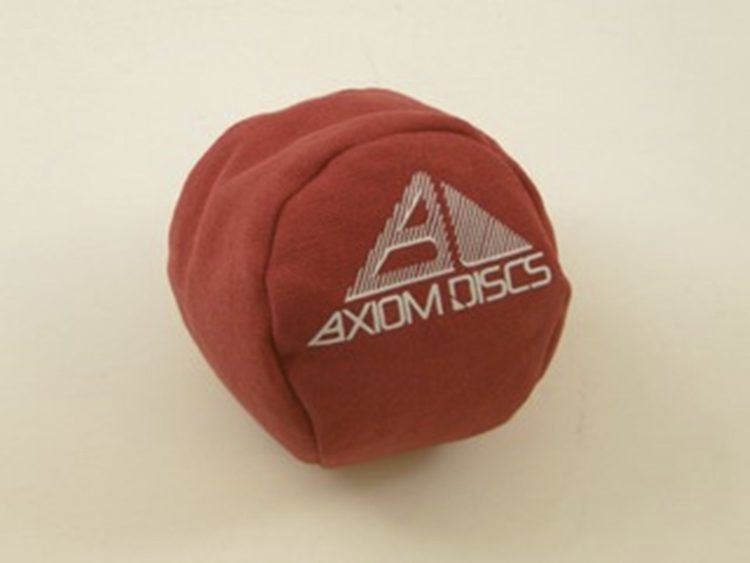 Filled with moisture absorbing beads, the Osmosis Sport Bag will dry your wet hands. The Sport Ball is a round version of the bag and fits nicely in your hand.
Discmania, Trilogy, and Innova Sportsack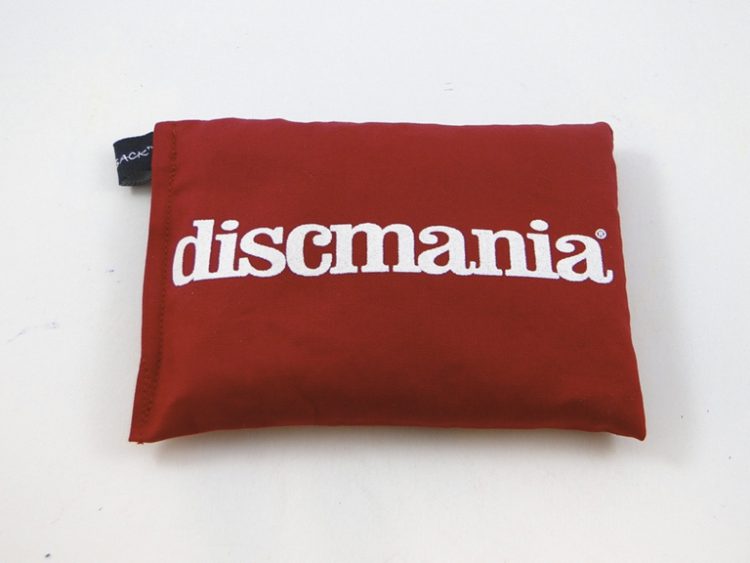 The Sportsack is also filled with moisture absorbing beads to keep your hands dry.
Powder or chalk bags:
Option Bag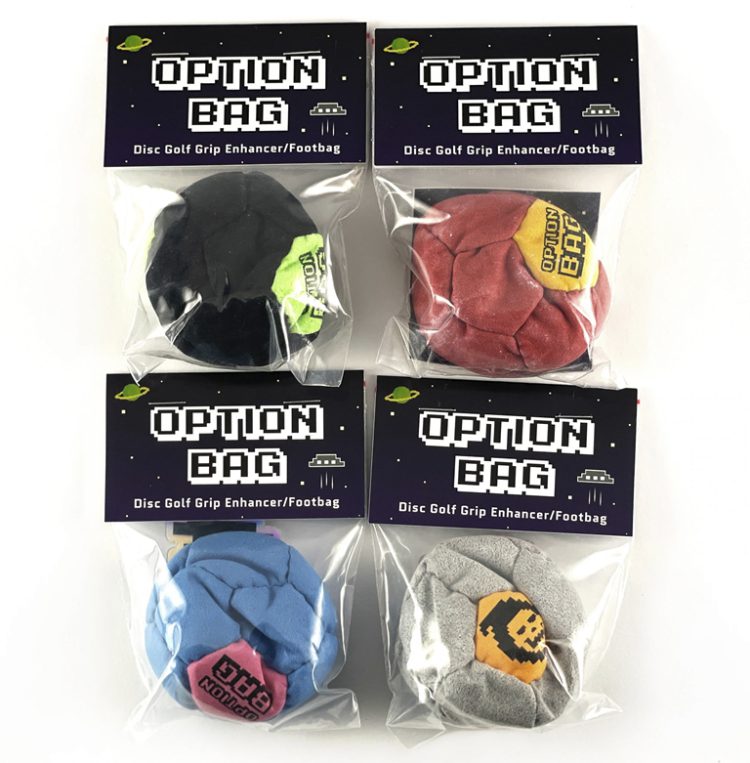 The Option Bag is a grip enhancement tool that is filled with a blend of chalk and ceramsite with a subtle minty scent. It is also designed as a footbag, or a Hacky Sack.
This will help you to have better grip on your discs. Or, it can keep you entertained while you're waiting for the card in front of you to finish.
DryV Bagz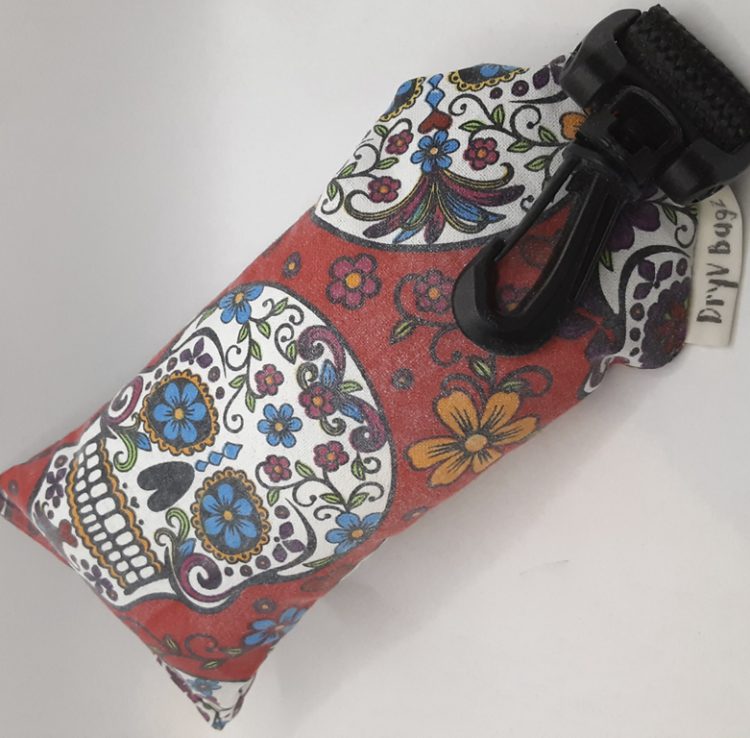 The Dryv Bags are made of a proprietary blend of three all-natural ingredients that will help you achieve the perfect amount of hand drying and "tack", optimizing your grip on every drive. They come in three different sizes to fit any hand.
Mitten Bags
Mitten Bags help to remove moisture from your hands when you're playing in hot, sweaty conditions or otherwise wet conditions. This will help to enhance your grip on the disc. Plus they come in a great selection of fabric designs and have a nice little loop that can be used to hang the bag on a bag or cart.
DrySack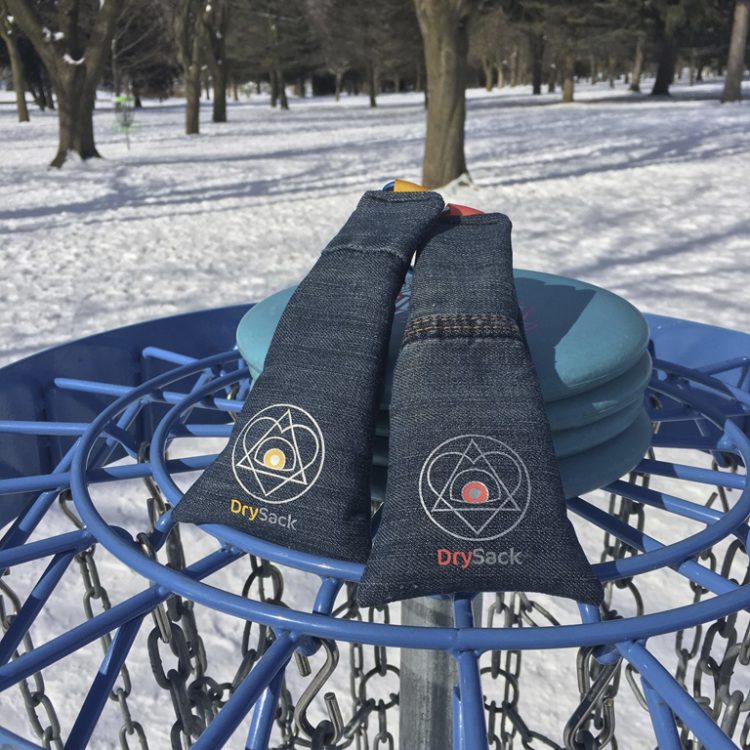 The DrySack is an excellent grip enhancement bag for disc golfers. It is uniquely crafted with long-lasting denim material and moisture absorbent filler. You can clap the DrySack to dust it up for better grip on your disc, or use it to wipe moisture off your discs. It comes with a handy carabiner to clip to your bag or cart.
Prodigy Chalk Bag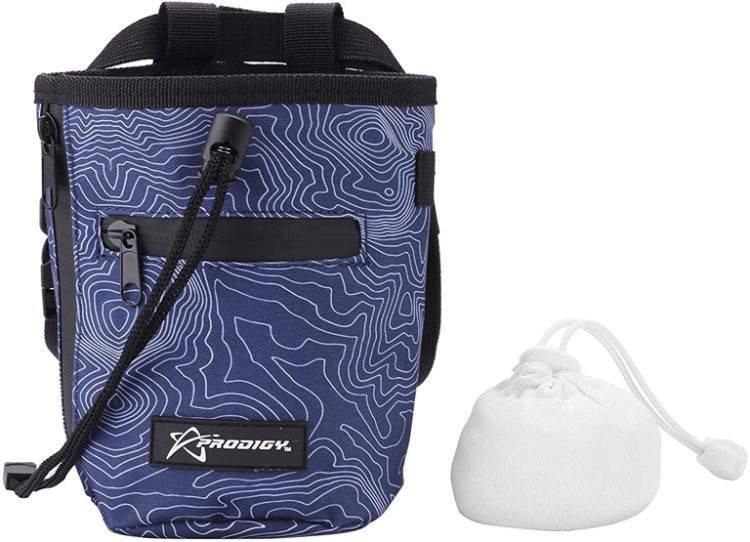 The Prodigy Chalk Bag has a similar to design to the rock climber's chalk bag. This will hold a lot of the chalk, ensuring that you have sufficient for your needs. There are some additional small zipper pockets for small items. You can purchase the bag, or the bag with chalk.
Infinite Discs Chalk Ball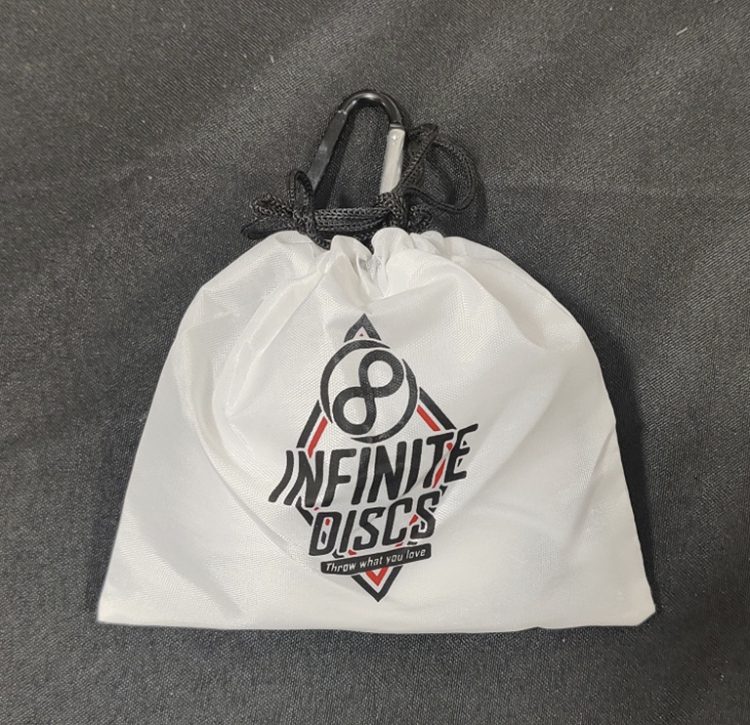 The Infinite Discs Chalk Ball is a unique grip enhancement tool for disc golfers. Rather than being a bag of beads, dirt, sawdust, or other filler, it features magnesium carbonate grip chalk. The chalk ball comes inside a pouch which keeps the chalk from getting all over your bag and clothes while you carry it around. The pouch has pull-strings to keep it closed tightly and includes a carabiner which you can use to clip the pouch to your backpack, disc bag, belt buckle, etc. When needed, simply remove the chalk ball from the pouch to apply a solid dusting of grip-enhancing chalk to your hands. This is similar to the stuff you see rock climbers using to keep from losing a grip on their handholds, and many serious disc golfers have been looking for a similar product to help them handle their plastic in all weather conditions.
Legacy Discs Confidence Bag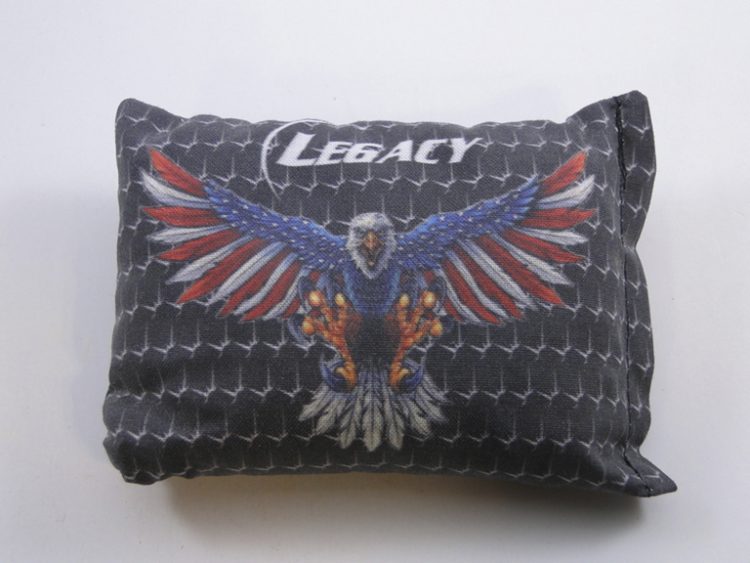 Play with confidence in your grip when you use a Legacy Discs Confidence Bag. Much like the Dynamic Discs Dirt Bag, use these chalk filled bags to keep your hands grippy and your throws consistent!
Whale Sacs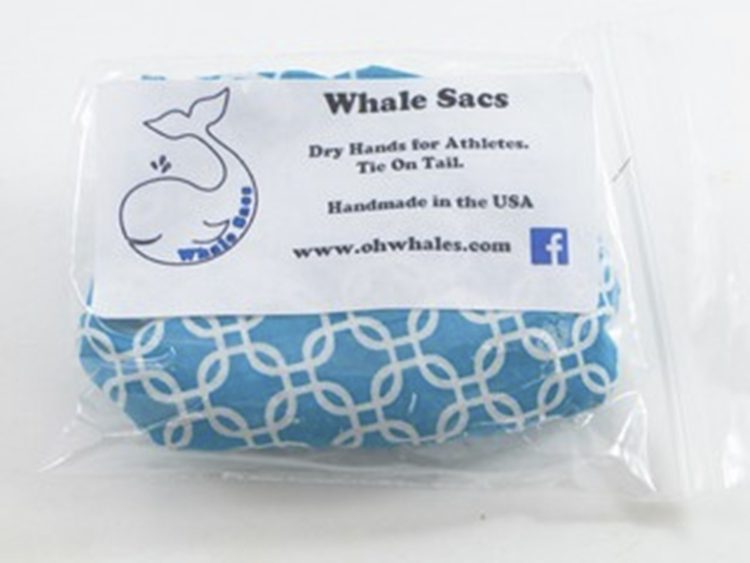 A Whale Sac is a whale shaped grip bag, that you can tie onto anything! It will keep your hands dry in the heat of the competition. The Whale tail ties onto your disc golf bag, or belt. The bag is filled with clay based stone/powder to knead into your hands or rub onto a disc!
Solids:
Dryv Bagz The Marker
The Marker, by Dryv Bagz is a unique hand grip product for disc golf. It's a 2oz solid grip bar, taking the Dryv Bagz technology to a solid form.
Just gently drag the tips of your throwing fingers across the surface and you will notice increased grip immediately! The added grip will replace the need to lick or dust your fingers, and the grip will last the entire hole.
Max Wax Windsurfer Mini and Snap Stick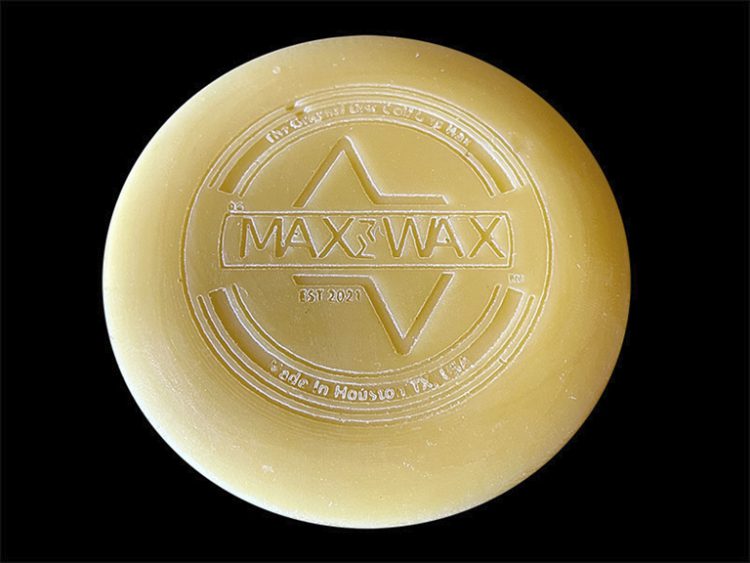 The Max Wax Windsurfer Mini is about to bring new grip to your game! This is the Original Disc Golf Grip Wax – a specially formulated grip wax used to apply to your hands for superior grip, control, and distance out on the course.
It's a tournament legal mini marker, made out of 100% natural product. The specific grip formula was worked on for over a year to achieve the perfect, consistent disc golf grip. The Windsurfer Mini has a "citra-delic" scent, made from a blend of essential oils. Take the grip variable out of your game by using the Max Wax Windsurfer Mini.
Which one is the best grip enhancer?
Do your hands get a little sweaty? The SportSack will treat you just right. Its size and shape fits naturally in your hand and will keep your hand dry and ready to rip! Plus, it comes with the names or logos of some of the best brands on it, so you can always be reppin' your favorite.
If you need a little more drying power for your hands or prefer the feel of powder for your grip, the Whale Sac is the way to go. Toss it in the air a couple times and let it smack down on your hand to get some moisture-wicking powder on your throwing hand, and you'll get the grip you're looking for. Whale Sacs come in a variety of colors and patterns.
Looking for a little extra grip on your throws? The Max Wax Windsurfer Mini is what you need. It will give you extra grip in any condition. Wet hands? Dry hands? Cold hands? The Max Wax will give you a consistent grip and confidence in your throws.