Black Friday Deals – All Discraft/DGA on Sale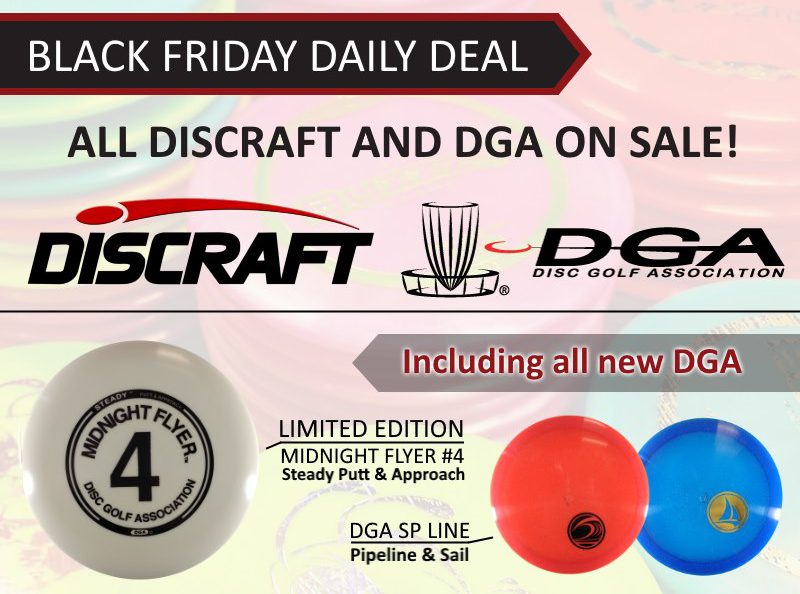 For Black Friday all Discraft and DGA discs are on sale!
This includes all Discraft stock discs as well as the limited edition discs used as fundraisers for the Ledgestone Insurance Open only available on InfiniteDiscs.com. Some premium plastics with a MSRP of $25 are priced as low as $10.99! Be sure to check out the ridiculously low prices on the Glo Undertaker, Sparkle Buzzz, Titanium Crank SS, CryZtal Buzzz GT and Titanium Roach. With Discrafts prices increasing in 2017, today is the day to stock up on all of your favorite Discraft discs.
DGA has also stepped it up for the big sale by offering their two most popular selling discs, the Pipeline and Sail in SP line plastic. The 4th Midnight Flyer (Steady) is now also available as a limited run.
New Releases by MVP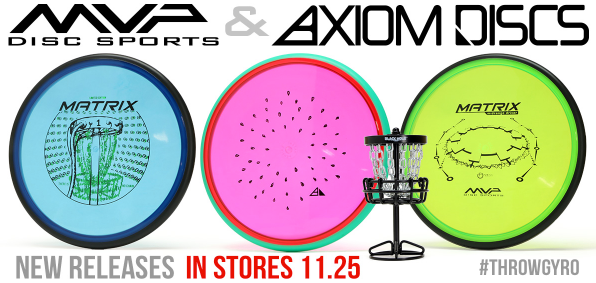 Black Friday also marks the release of several new and limited edition molds by MVP. The popular Matrix (midrange used in the MVP circuit) will finally be available for retail purchase. It will be available in the stock stamp as well as the limited edition Dual Foil Sci-Fi Dyscotopia stamp.
Deals All Weekend!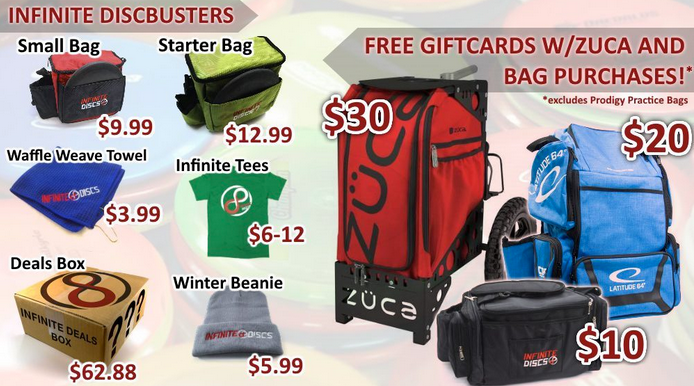 To help you celebrate savings and get some incredible disc golf deals, we have a number of doorbuster deals, as well as huge savings on discs, bags, apparel, and accessories. Full details on where you can find the best savings can be found here: