Black Friday Deals Week – Discraft Day
Black Friday Deals Continue with Discraft Day! Celebrate the 5-time FPO World Champion's move to Discraft by picking up any Discraft mold at a sale price. Check out the latest McBeth inspired discs, the Zeus, Anax, Luna, and Malta. All on sale! This includes stock stamp, limited edition, new releases, factory seconds and misprints.
Be sure to check the featured Discraft discs specially made for this sale.
Want a cool stamp on your Discraft disc? Check out the Roman Bomber Stamp on a large variety of Discraft molds. Also check out the Custom Stamped discs, like the XL, Force and Predator.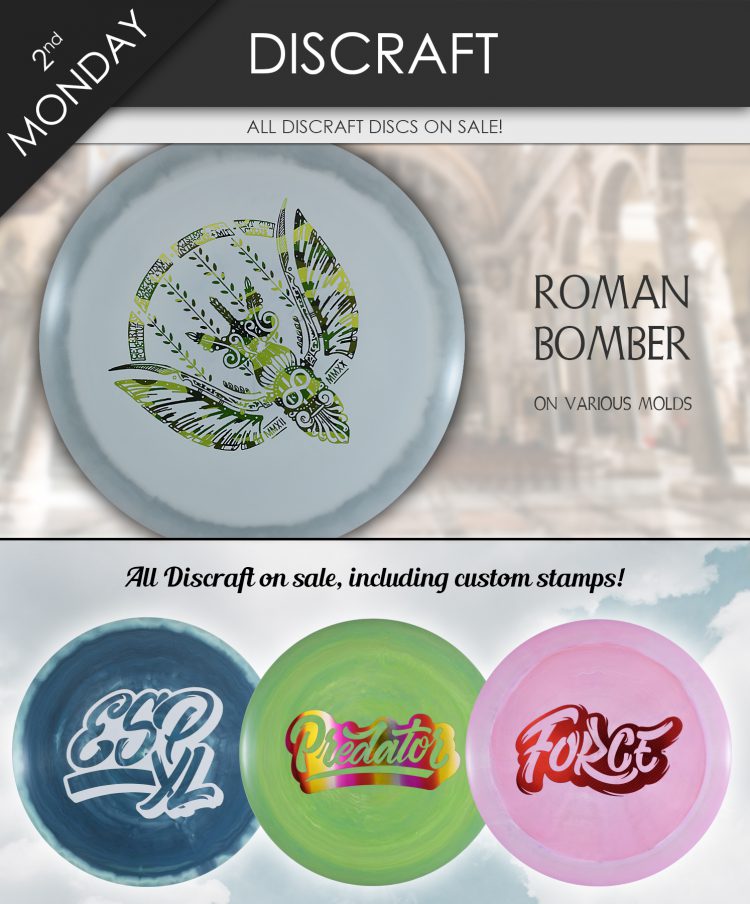 GT stands for Groove top. In addition to the Banger GT, you can now get the GT feel on an ESP Buzzz. It flies like a normal Buzzz , it just has a groove track for your thumb. Get these great molds in premium plastic on sale during Discraft Day.