Disc Golf Gift Ideas for the Holidays

This holiday shopping guide was written for 2021. Check out our most recent article for 2022 disc golf gift ideas.
As the end of the year approaches so does the gift giving season. Whether you're looking for a gift for Christmas, birthday, anniversary, or some other occasion; this disc golf gift guide is to provide you with some disc golf gift ideas. You'll find a list of disc golf items that we feel will make most disc golfers happy.
Within this gift guide, I've broken the gift ideas into a few subcategories: Necessities, Training, and Excellent Accessories.
Disc Golf Necessities – Gifts
Discs
Disc golfers love new plastic, they like trying new discs or receiving more of the same mold that they love. Knowing where to start may be difficult though, as you may not know what your disc golfer likes to throw. A good place to start may be to look at some of the popular molds, special edition discs, limited editions discs, or holiday discs.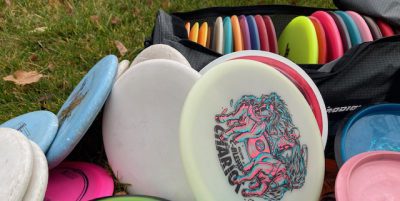 These are a few of popular discs that may be a good option: Destroyer, Zone, Wraith, Buzzz, Alpaca, Pharaoh, Emperor, Wizard, Chariot, or Aviar. These disc molds are among the top 10 selling discs for the 2021 year, which makes them a great disc golf gift idea.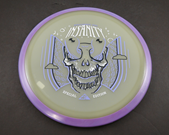 Beside the popular disc molds, you could also look at purchasing limited run discs. A disc is limited because of the limited stamp on it or the unique plastic it is made out of. Some of these discs are a limited run, or they're signature discs that help raise money for touring pros, or tournament discs that helps raise money for tournaments, there are even holiday special discs. You can check these discs out through the links below:
Check out the Limited Edition Discs Here
See the Signature Series Discs Here
Browse Pro Tour Tournament Discs Here
View United States Disc Golf Championship Discs Here
Peruse Halloween Discs Here
However, limited edition discs may prove difficult to get, as the effects of the 2020 pandemic are still in effect. Which means that the disc shortage is still a major hinderance in purchasing discs.
Mystery Boxes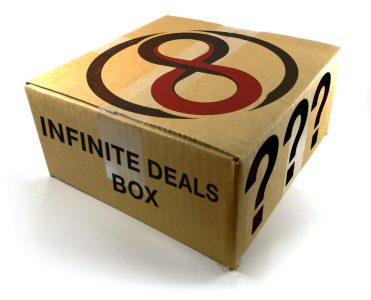 The above options are an excellent choice if you know what you're looking for. One of the best gifts purchases from Infinite Discs are the Infinite Discs Mystery boxes. There are two sets that do well, the 5-Disc Budget Box and the 7-Disc Deals Box. Within these packages you'll find a variety of discs, and discs from different brands. They may have stock stamps, tournament stamps, or even misprints. However, we are still experiencing effects from the 2020 pandemic. As such, manufacturers have had difficulty making discs to use for these deals boxes. Resulting in a limited supply of these mystery packages. I suggest checking regularly to try and snag one.
Disc Golf Bags
Disc Golf bags are a necessity for disc golf, as they are what you need to use to carry your discs while playing or for storage. Making this an excellent disc golf oriented present, additionally, there are a lot of differing price points that will help to ensure that you may find a bag that suits your budget and your disc golfer's needs.
Depending upon what your disc golfer's preference, or their need, there is a bag that will suit them well. There are mainly two types of bags; shoulder bags and backpacks.
Shoulder Bags
Here are some of the best disc golf bag gift ideas that are budget friendly: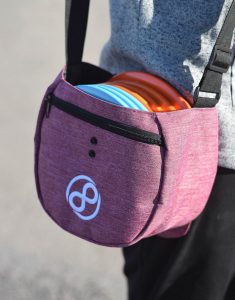 Slinger or Deluxe Slinger are similar bags where the Deluxe Slinger is made of better quality materials. These bags are an excellent bag for quick rounds, or your go to bag; as it can hold around 10 discs in the bag. These bags are comfortable and comes in a large variety of colors.
The Starter Bag is a great bag for the beginner or the casual player. This is a shoulder bag that offers a lot of color options, and good disc storage. All the while being an affordable bag. Within this bag you'll find storage for other items outside of discs as well. Such as a spot for your wallet and keys, or a mini marker and pen/sharpie.
The Easy Bag is a similar concept to the starter bag. However, this bag is the minimalistic bag. It is designed to just hold discs and nothing else. Its simple, easy to use, and works well out on the course.
Backpack Bags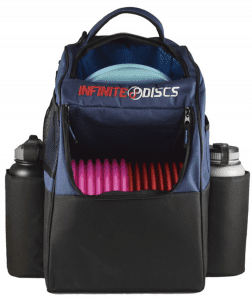 Backpack bags are the most sought after bag within the disc golf community. It is a great way to hold the discs. As it distributes the weight evenly across your shoulders.
Within the backpack market, there are a lot of really expensive bags as well as budget friendly bags. Ensuring that you can find a great disc golf backpack bag present for your disc golfer.
The Huck Pack from Infinite Discs is an incredible bang for the buck. This bag holds around 20 discs, which is around the average amount of discs people carry on the course. All the while being a rather inexpensive backpack. Making this bag an excellent option as a disc golf oriented gift.
Then there is BP-2 V3 backpack by Prodigy, it is one of the most popular backpacks that is sold on Infinite Discs' website. Which makes sense, being around $80 makes it somewhat affordable, and it holds a lot of discs (around 28), all the while having room for other items. Making this an excellent bag, as it isn't terribly expensive, but it will hold basically everything that you would need out on the course.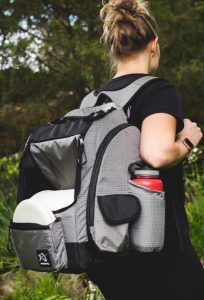 The Paratrooper is a bag that is in the same price point as the BP-2 and offers a lot of storage for discs and other disc golf needed items. This bag has room for more than 18 discs, two large or small water bottles and some side pockets for whatever items you may want to bring with. Making this another popular bag that is sold at Infinite Discs.
And the BP-1 V3 by Prodigy is another bag that has been a popular disc golf gift in past holiday seasons. This is a well recognized bag by most players, for good reason. This bag has one of the largest disc storage capacity, with additional storage for other items that you would want with you while play disc golf. Despite it being from a well-known brand, and its large storage capacity, this is the most affordable premium backpack on the market. Due to this, the BP-1 is an excellent bag to use, resulting in it making a great present for your loved disc golfer.
Disc Golf Training Gift Ideas
Part of the allure of disc golf is the path of improvement. Disc golf is a sport that its measurement of success is easily identifiable. Meaning, I can compare my progress easily to what I have done in the past. Whether that is through keeping track of my score, or measuring how far I can throw, or by how many putts I can make at a certain distance. These gift ideas are some items that will help your disc golfer train and become better.
Putters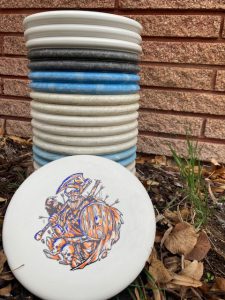 This present fits under discs from above. However, this is quite specific to your disc golfer, this will require you to know which putter they use when they're putting. Once you know the mold and the plastic type (sometimes there are plastic options), just buy them more of those putters. Every disc golfer wants to have more putters with which to practice. It is real convenient to practice putting and limit the amount of times you have to retrieve your discs from the basket and its surrounding area.
There are a few things to make note of; some people like a pair of putters – meaning they want two identical looking putters and that weigh the same. While other people only like putters that are a certain color. While other people care about nothing except weight. Or, they prefer to have a certain plastic type. So be sure you know disc golfer's preferences; whether they want an identical pair, certain color, certain plastic type, certain weight; or some combination of these points.
Miscellaneous Training Gear Presents
ProPull is a tool designed to increase a disc golfer's muscles to help them achieve greater distance. All the while helping the individual improve upon their form. This is essentially a resistance band training regiment that you can use to practice your throw indoors. Making this a great off-season gift as not everyone can go out and play during the winter months. Helping your disc golfer be prepared for the new season.
To see the ProPull in use, check out the demo video here.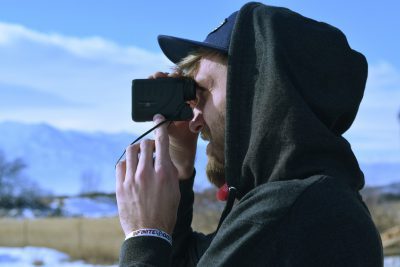 A rangefinder is a helpful tool during a round and during training (or fieldwork). There are two options available at Infinite Discs website: the Busnell Edge Disc Golf Rangefinder or the Apex NF600 Rangefinder. Both of these tools work wonderfully well and will help your disc golfer know the distances of their throws or landmarks on the course.
This is helpful for fieldwork as it will help the disc golfer know how hard to throw a disc to achieve a certain distance. Helping them to become more accurate in their throws and to replicate what they do in practice out on the course during an actual round. Because of the value this brings during training and during a round, most any disc golfer would be thrilled to receive this as a Christmas present, or gift for any other occasion.
Disc Golf Accessory Gift Ideas
The Big Presents
While most things related to disc golf aren't terribly expensive, there is some gear out there that does cost a pretty penny. These big ticket items are worth the money, and will definitely surprise your disc golfer.
Any disc golfer would love to receive a portable basket as a gift. As having a portable basket makes disc golf activities all that more accessible to your disc golfer. Allowing them to set up a hole or two in the backyard, practice putting, or to take out on a trip.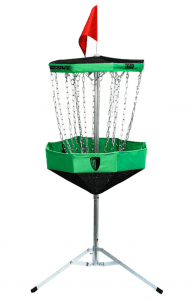 DGA Mach Lite is one of our favorite and the best-selling collapsible basket. This collapses into itself and slides into a shoulder bag for easy transport. Despite it being a portable basket this is sturdy and well-constructed.
Black Hole Pro or Axiom Pro, these are highly popular practice baskets, offering excellent durability and great sturdiness. Out of all the portable baskets, this one is probably the most similar to course baskets in terms of catching the disc.
Streamline Lite, Axiom Lite, or Black Hole Lite; these baskets are quite similar to the afore mentioned pro baskets from above. However, these baskets are lighter than the pro baskets. Making them easier to transport and carry around.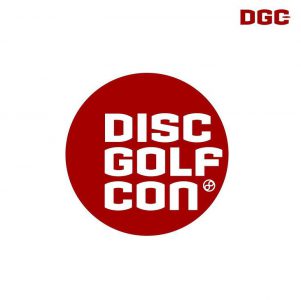 Have you heard of comic con? Well Disc Golf Con follows the same concept as those but its focus is on Disc Golf. There will be pro players, panels, clinics, brands, a vending room, quick and easy tournaments, and swap meets. Basically, this means that you can show up, watch the pros play, learn from the pros, swap disc golf gear, and learn about disc golf.
This event will take place February 15 – 19, 2022 in Las Vegas, NV. To learn more about this event check out this page detailing all of the events, tournaments, and the players who will be there. You may buy the tickets here. This event will be fun and will definitely leave a lasting impression as a disc golf gift.
Budget Friendly Presents
Budget friendly disc golf presents are pretty ample. These are the top gift ideas for items under $40. Some of these items are small enough that they would make for a great stocking stuffer item as well!
These are incredible tools that save a lot of discs, which in turn saves your disc golfer from having to buy more discs due to losing a disc. These are essentially an extendable long pole with a hook, designed to save your disc from unreachable places. This accessory is a must have as it comes in handy so often.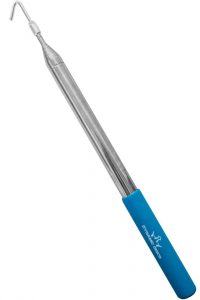 Dynamic Discs Retriever is a stainless steel retriever that can reach up to 16 feet and collapse to around 2 feet. This is an incredibly long reach and doesn't take up too much space. The hook on it is pretty good at grabbing the discs and bringing them back to safety. Because of its length and ability to grab discs, this makes for a great gift idea for your disc golfer. One thing to mention, the hook screws onto the pole, we advise to use some Loctite to keep it screwed on and secure.
Dryve Disc Retriever Pole is a unique retriever. This one is made out of carbon fiber and can reach much further than others currently on the market. Where it is made out of carbon fiber, this retriever is lighter than all of the other retrievers on the market as well. Making this an easy tool to add to a disc golf bag. Making this a great disc golf present.
Additionally there are some retrievers that compact small enough that they could fit into a stocking as well. These are generally the "toss-and-drag" type of retriever. Like the Disc Claw or the Dynamic Discs Golden Retriever. Unfortunately, these have been out of stock for some time though.
Where manufacturing and shipping are still struggling to catch back up, there are still shortages throughout everything. Because of that, there aren't as many options as there has been for retriever selection. Be sure to check back if you don't see a retriever that you would like to purchase for your disc golfer.
Miscellaneous Gift Ideas
Grip Enhancing Bag – These little bags are an excellent little gift for your disc golfer. These are designed to improve the grip of the thrower. Whether that is by putting chalk on the hands or by removing moisture. The most popular of these is the Whale Sac, but all of the grip sacks essentially do the same thing. These are small enough to be a great stocking stuffer.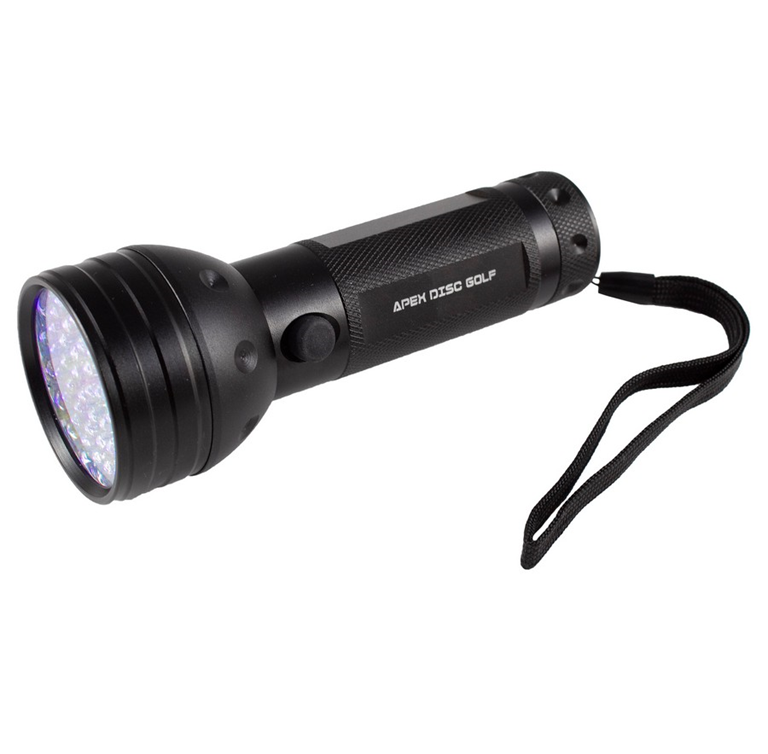 UV Light – This light is a must have if your disc golfer enjoys night rounds, or wants to play night rounds. This helps charge glow discs quickly and can be useful to find them out on the field in the middle of your night round. This light also doesn't break the bank, making this an excellent disc golf gift. This is another small enough item to be a great stocking stuffer.
Prodigy Practice Bag – This bag is a great present for any disc golfer who has a lot of discs. This bag allows for easy storage to hold a lot of discs. Beside its ability to be a storage device, this bag also makes for a great fieldwork bag. Allowing an individual to fill it with their favorite discs and using it while doing field work to limit wasted time gathering discs.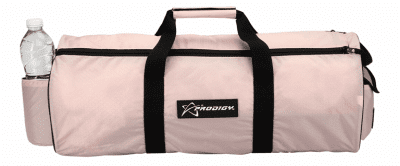 Dynamic Discs and Latitude 64 make these bags as well, and they're just as good also.
Gift Cards
if you're unsure what your disc golfer has, or you're out of ideas; you could let them pick the disc golf item for themselves. Gift cards let you do exactly that, you'll give them a gift and they'll be able to chose the item that they would prefer. Infinite Discs allows you to give a gift card in two ways:
E-GIFT CARD – This will send an email with a code in it. Which can then be used on the website. You can have Infinite Discs send the email directly to the individual, or you can send it to yourself to give to your disc golfer later.
PHYSICAL GIFT CARD – With a physical gift card we will ship out a plastic card that has a code on it. This card will allow you to wrap it, put it in a stocking, or hand it to the receiver.
We Want Your Disc Golf Gift Ideas
Let us know in the comments as to what you would like to see as your ideal disc golf gifts.
What would you all like to receive as your gift for that special occasion? Is there anything particular that you would like to see for your disc golf Christmas present?