Disc Golf Mystery Boxes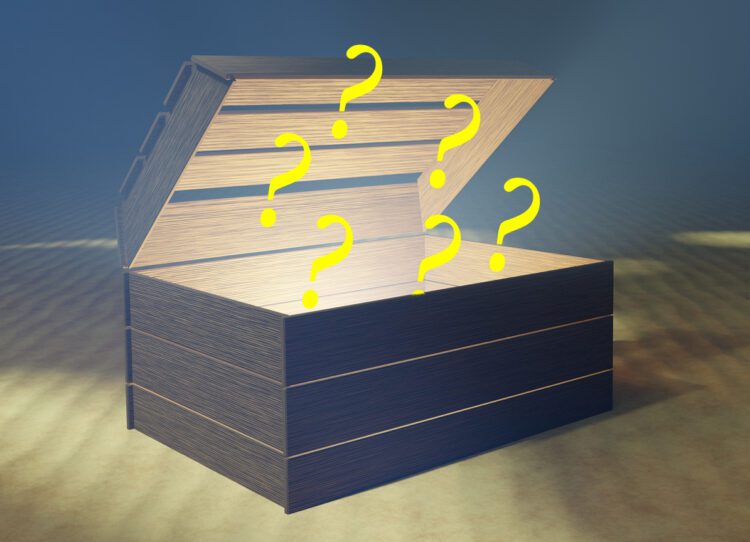 Discover the Fun of Disc Golf Mystery Boxes!
In the disc golf consumer world of buying specific molds, weights, and plastics, there exists a product which takes a different approach to disc buying. Welcome to the world of disc golf Mystery Boxes! If you are a disc golf enthusiast seeking an alternative way to add to your disc golf gear or are looking for a gift for a fellow enthusiast, this blog may be the key to unlock the thrill of the unknown.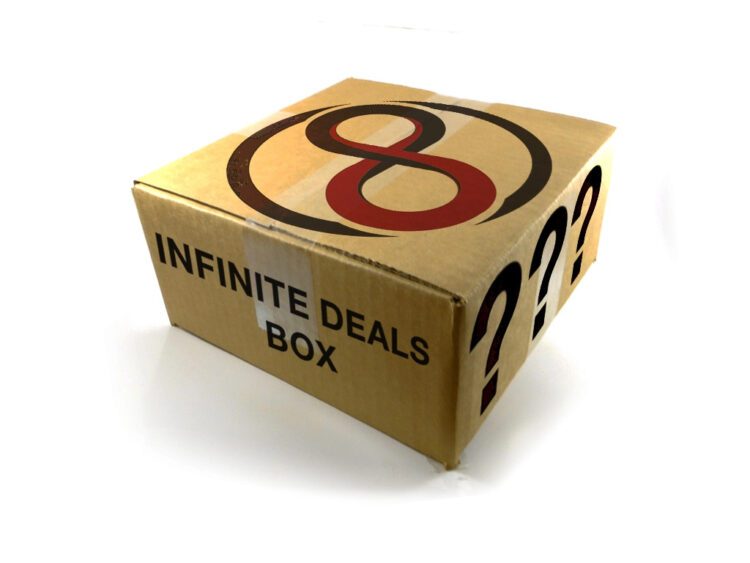 Disc golf, which rewards consistency and precision, now has a way to bring a little more excitement and surprise to the disc-buying experience. Enter the Mystery Box. More than just a mail-call box full of discs, the Mystery Box is an adventure.
In this blog we'll introduce the mystery box and tell you what it is, let you know about all of the options you have to get a mystery box, and tell you why you should consider getting one for yourself or as a gift.
Let the adventure begin!
 What is a Disc Golf Mystery Box?
The world of the mystery box is one of surprise and excitement. If you're not familiar with the concept, a Mystery Box (or 'Deals Box') is basically a package filled with discs in a variety of molds, plastic types, and stamps. Although you are told a few details about the box, such as the number of premium plastic discs, the exact discs remain a mystery to you until the moment you open the box.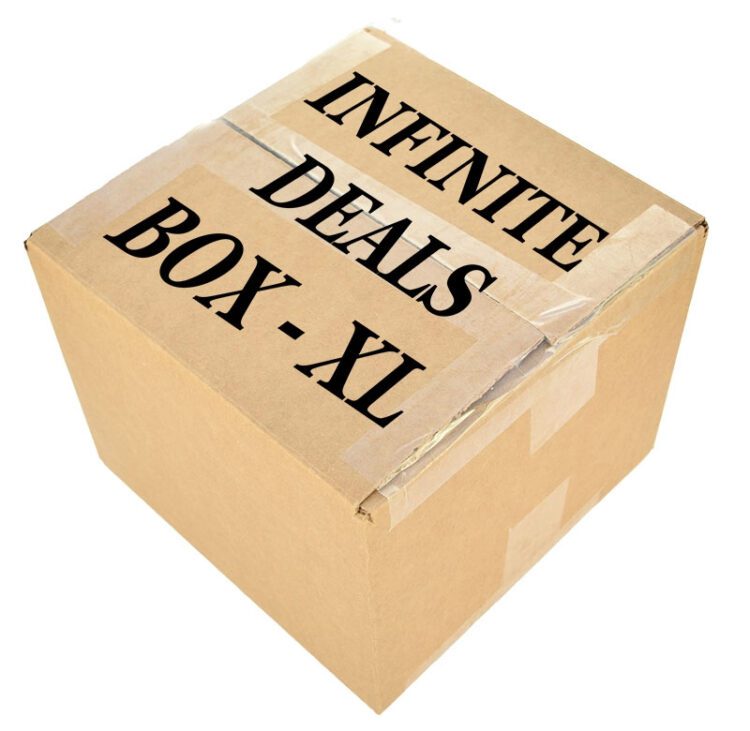 Picture this: you decide on which of the many Mystery Boxes you would like to purchase, then make your order. A few days later, the box arrives, and the fun begins! Don't be surprised if you end up with plastics and even brands that you've never heard of before. Mystery boxes allow you to break free from the routine nature of purchasing discs, and offer an exciting way to add to our collection.
As disc golfers, we love to try new discs and new plastics. Mystery Boxes are a perfect way to do that. By getting new discs in a Mystery Box you will find molds and plastics you might not have thought to try. Plus, it is also a very economical way to try new discs.
Great Value for the Price
At Infinite Discs, we offer a wide variety of Mystery Box options, from smaller boxes with just a few discs, to Colossal boxes with enough discs to fill a small bag… literally!. We even offer a dirt-cheap 'Hospital Box' filled with scratch and dent discs that you won't feel bad throwing over water or giving away to kids or newbies.
Here are the Infinite Mystery Box options: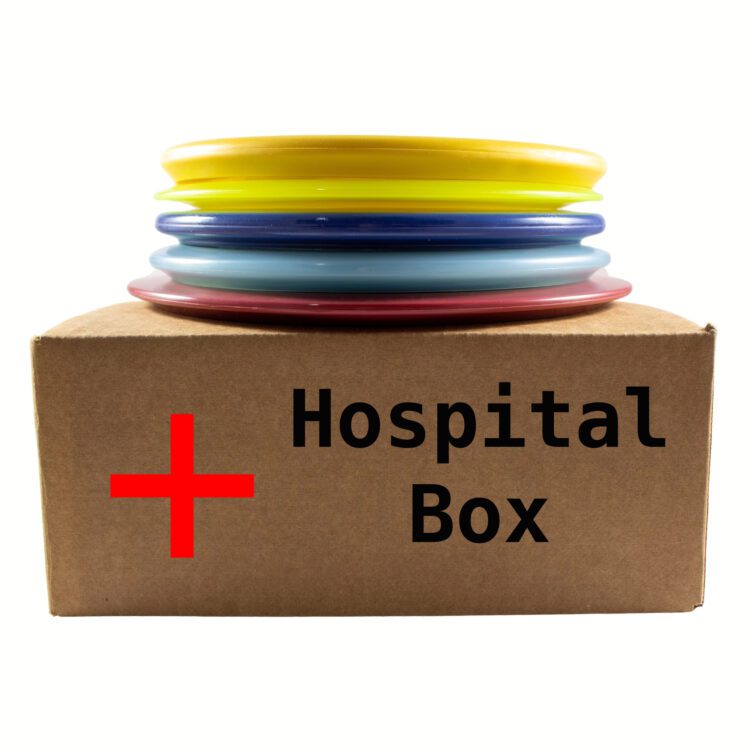 Disc Hospital Box – You'll get five scratch and dent or factory second discs in this inexpensive box.
Infinite Discs Deals Jr. Box – A slightly smaller version of our popular Deals Box. This box includes 5 discs, three of which are premium plastic discs.
Infinite Discs Deals Box – This Mystery Box is popular because you get seven discs, and they are ALL premium plastic.
Infinite Discs Deals Box XL – You'll get a dozen discs if you choose this Mystery Box! The putter and midrange might be base plastics. They remaining drivers will all be premium plastic. May include smaller brands or x-outs, but all premium!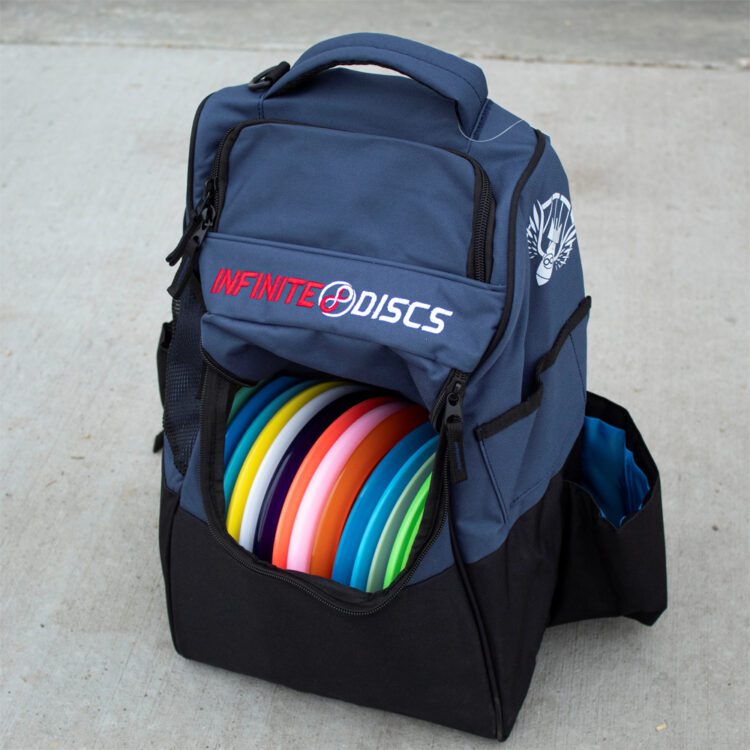 Colossal Deals Box – This massive Mystery Box includes 15 discs! Plus, you get an Infinite Huck Pack bag to tote the disc around. Includes all types of discs and a variety of plastic types.
Be sure to check out our limited-time Black Friday Deals Box – This set includes seven discs that have been specially stamped and promoted for the Infinite Discs 2023 Black Friday sales. You can get these discs individually during our Black Friday sale, or get a better deal when you buy them as a set. Only a limited number available. They will go on sale at 9:00 PM Pacific Time, November 22.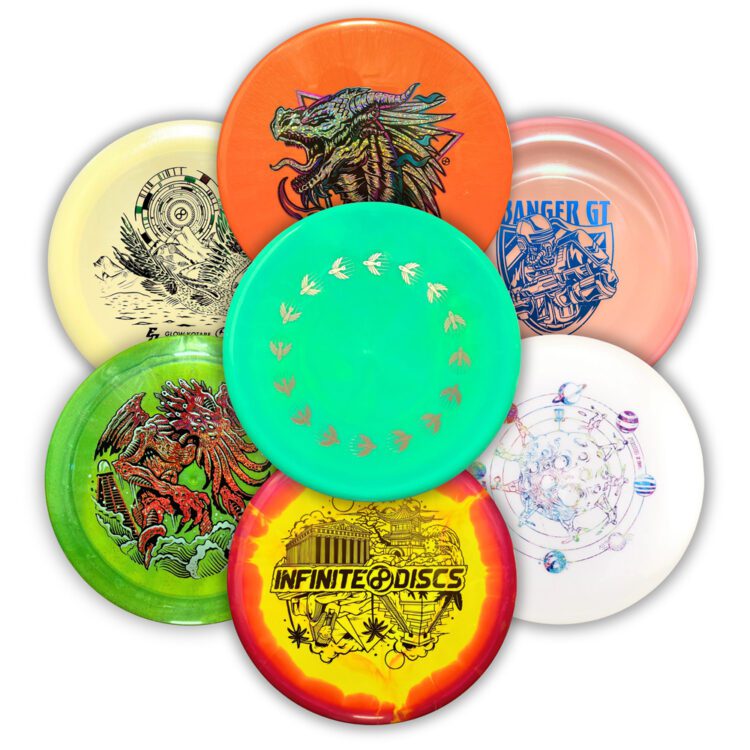 Check out all Mystery Boxes here
Gift-Giving Made Easy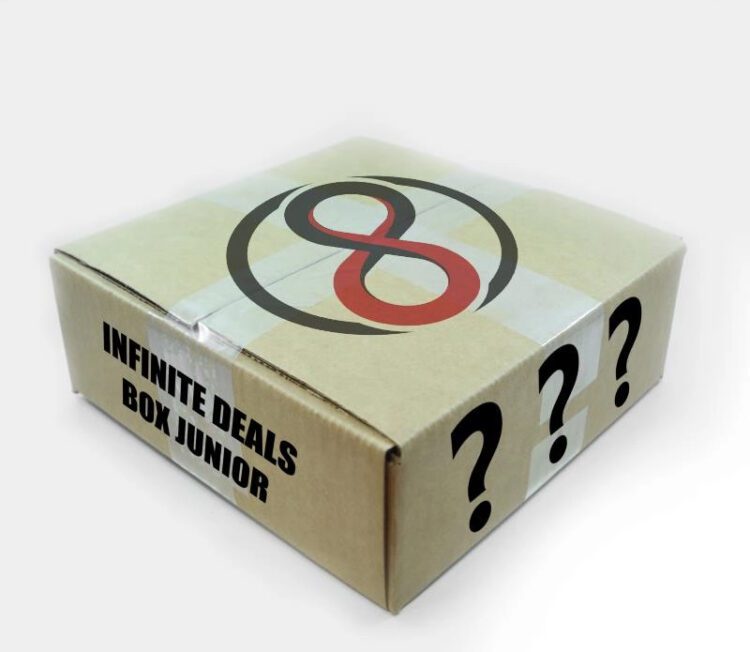 Whether you're looking for a Christmas gift or a birthday present, getting the disc golfer in your life a present can be tricky. Giving a gift of a Mystery Box is the perfect solution. They will get the fun of opening the box, and the fun of trying out new discs. Who knows, maybe YOU will get to try out their discs, too. Give the disc golfer in your life a Mystery Box, and let the adventure begin!
Give Mystery Boxes a try!
Whether you want the thrill of opening a box full of surprise discs, or you can't wait to try out the new molds/brands, the Mystery Box can scratch your itch. Check out our options at the link below and join the fun! If you want to ease into the world of mystery discs, just check the Mystery Disc option when you check out at Infinite and you'll be sent a random mystery disc.