Drew Gibson LVC Champion

Drew Gibson performed wonderfully at the Las Vegas Challenge just two weeks ago. Though, Gannon Buhr did not concede easily to Drew. In an epic sudden death showdown of 4 holes, Drew left the tournament with the title of LVC Champion.
In commemoration of this, we are releasing some commemorative edition discs. This special stamp is a double single foil stamp. One stamp on the front, and another stamp on the bottom. The top stamp indicates that Drew is the LVC Champion, and the bottom stamp is Drew's wonderful crown logo. They're pretty cool, we're excited about these discs and we're excited for Drew winning as well!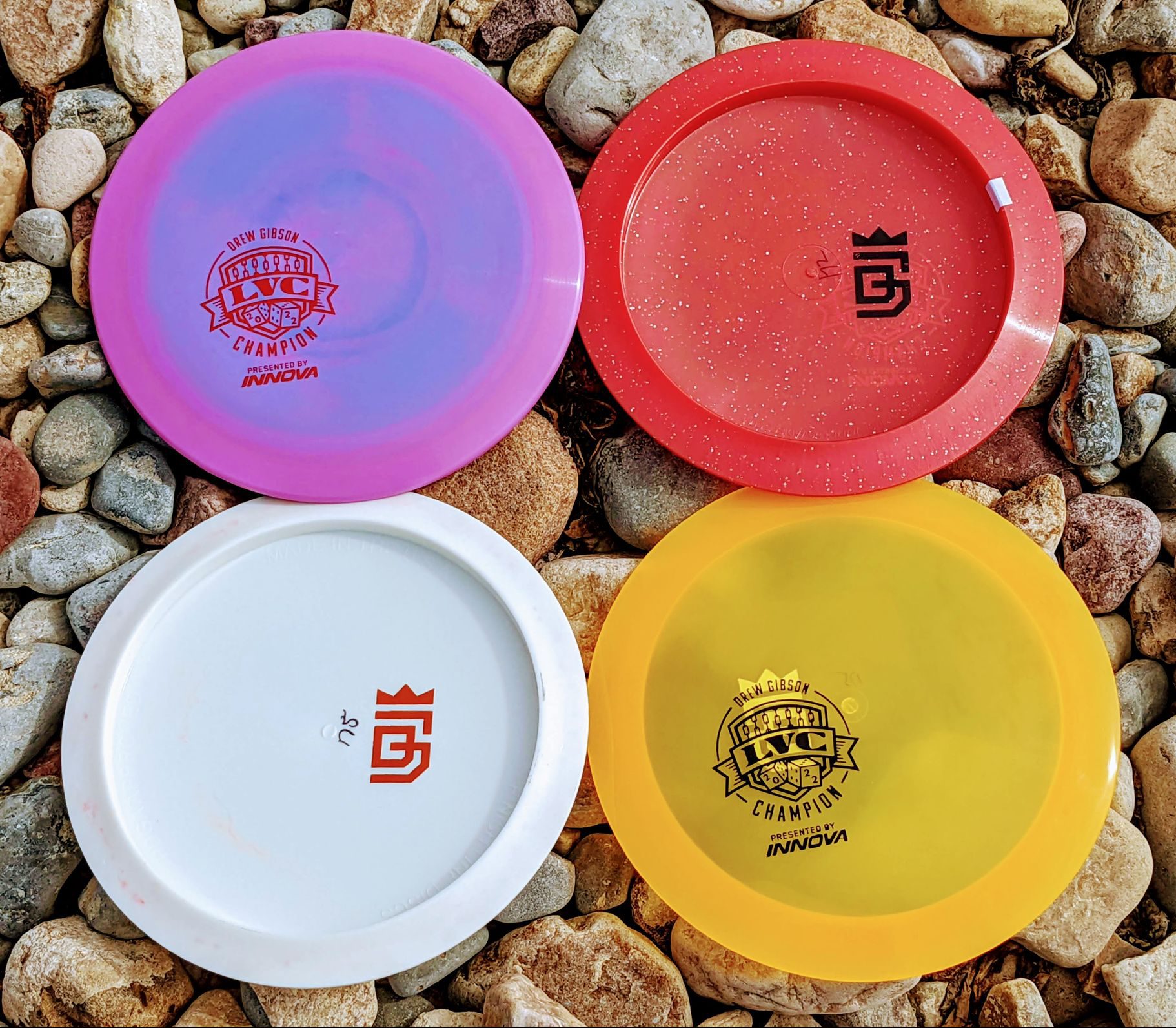 As mentioned before, there are a handful of different molds that have these stamps on them. There are a few different ways on how you can see which molds have these stamps. To see them all, check out this link, this page will show you every single disc that has these stamps on it. Or you can follow the links below, these are to the individual molds:
Right now only the Scepter, Emperor, Exodus, and Falcor are available. Our team is working to get the other molds on as fast as they can. As the day/weekend goes on the other molds will become available. Be sure to check these limited edition discs, and any other disc golf need you may have right here at Infinite Discs.