Focus Friday – Innova Foxbat

We're excited to continue our Focus Friday blog where we take a day of the week to look at specific discs. We may not get a focus put together every week, but we'll try to keep some fresh discs in the spotlight on a somewhat regular basis.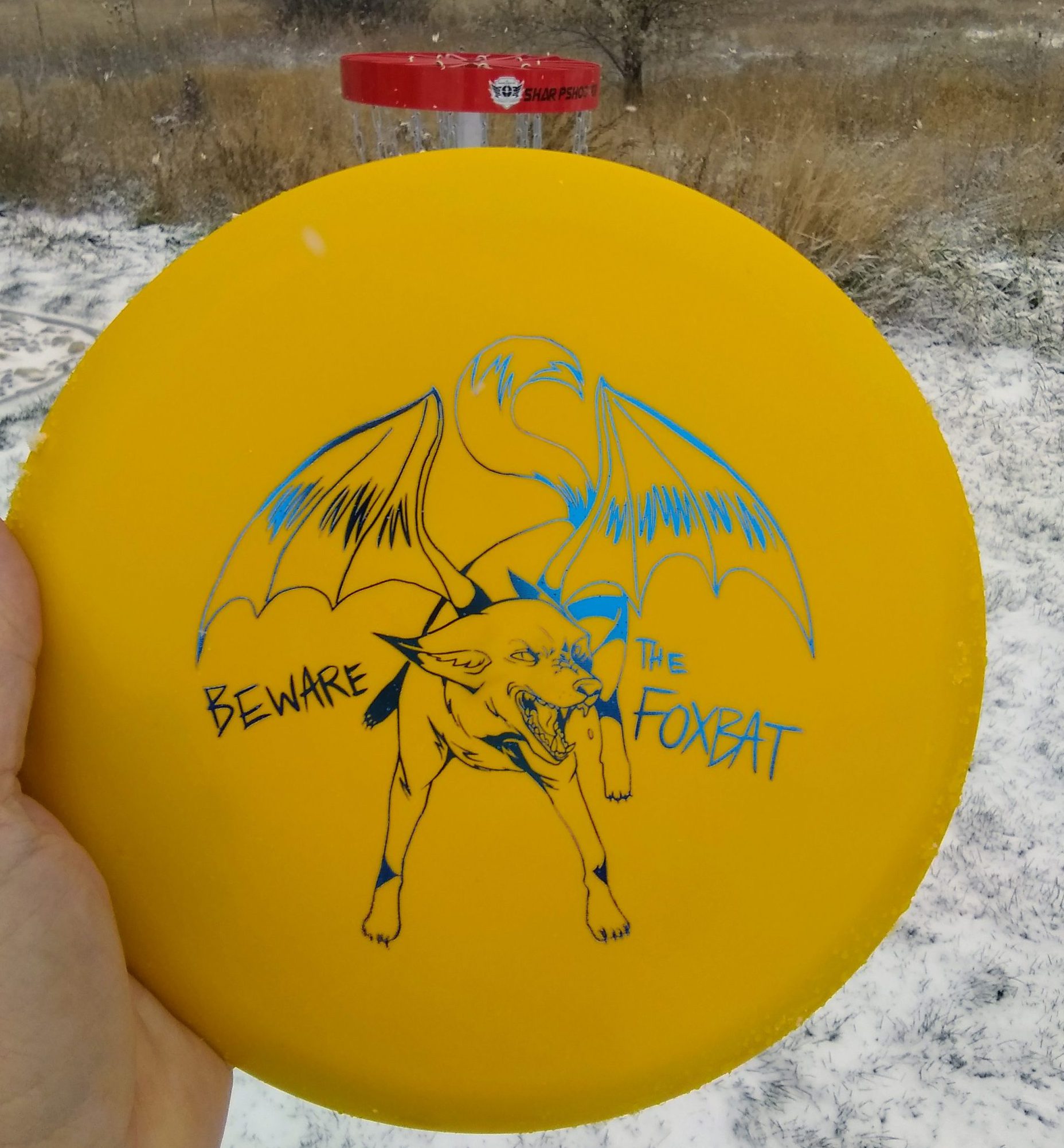 The FOXBAT is a classic mid-range disc by Innova which has kind of lost its original place in the spotlight to other straight-flying mids in the Innova lineup like the Stingray or Mako3. However, it held onto a faithful following of players who love it for it's ability to handle touchy, precision shots. If you have low arm speed and just need an understable disc that will fly straight for a couple hundred feet, then the Foxbat is an excellent choice. Or, if you're an experienced player who needs an approach disc for easy placement or for anhyzer flights, it can fill that spot in your bag.
But why would we choose to focus on this older disc model? Word on the street is that the classic Star Foxbat is planned for removal from the Innova stock lineup. It has been moved to their Factory Store as an out-of-production mold. So, we grabbed a bunch from the Innova warehouse and had some of our old, humorous "Beware the Foxbat" graphic stamped onto them. Some of the last Foxbats on the market have our fun stamp that looks like your pet dog with wings. Stock up while you can and collect this really fun mid-range disc. You'll find it a useful tool in your game for years to come.
Speed: 5.0
Glide: 6.0
Turn: -1.0
Fade: 0.0
CHECK OUT THIS STRAIGHT FLIGHT…
This week (until Saturday the 21st of December) you can get your hands on the STAR FOXBAT with a great discount of 20% OFF! Simply add the FOXBAT to your cart, then before clicking to "Checkout," look below your shopping cart for the Discount Code box and enter this code:
FOCUS-FOXBAT