Drew Gibson's Inca
Yesterday we released the Inca, a new mid-range disc among the Infinite Discs line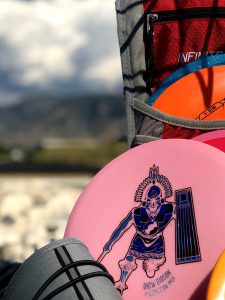 line. This mid-range is released with an epic Incan warrior. I imagine him charging the chains on the disc catcher. We've decided to start it off with a P-Blend Glow plastic. Allowing you to play a round of disc golf at night and during the day!
This is a great disc for the individual who is looking for a moderately overstable mid-range. It has a consistent flight with slight end-fade. You can also manipulate this disc fairly easily and it will hold most lines you put it on. The P-Blend Glow plastic feels good in the hand and has enough grip that it won't slip out prematurely. Check out this great video that talks about the Inca and shows you the flight path. Thanks Taylor!
Drew Gibson's Scepter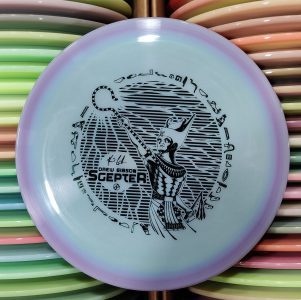 Disc golf fans have never seen a Scepter as majestic as the Drew Gibson signature edition. This control driver looks even better than it did before in this Swirly S Line plastic with this sweet signature stamp. Thanks Drew Gibson, yet again. You can get yourself this disc to add to your disc golf collection, whether it is for the wall or for you bag.
All of us here at Infinite Discs, we thank you all, for making it possible for us to provide awesome discs to our fellow disc golfers. Throw on!