Focus Friday – The DGA Rift

We're going to start taking the opportunity to focus on specific discs in specific plastic types on Fridays and call them "FOCUS FRIDAY" blogs. We may not get every week, but we'll try to keep some fresh discs in the spotlight on a somewhat regular basis.
Our Second Focus Friday Will Feature the DGA RIFT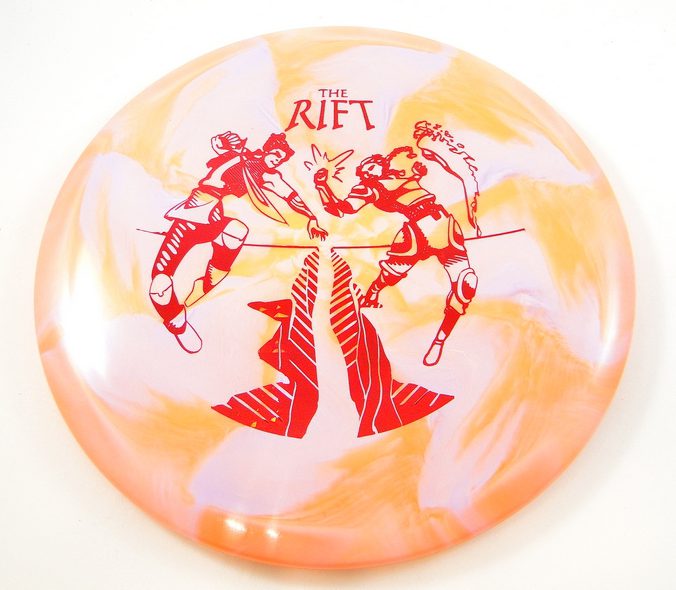 Infinite Discs was lucky to have the opportunity to release a special edition of the new DGA Mid-Range, The Rift, in a beautiful plastic blend with a great variety. There were two stamps on this limited run of only 500 discs– one special edition stamp and the other a 2019 World Championships stamp by Thought Space Athletics. But aside from how cool these discs turned out, they are also great flyers.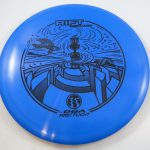 The RIFT is a stable, primarily straight flyer with only moderate fade. It's the perfect compliment to two other awesome DGA mid-range discs, the Tremor (great understable mid) and the Quake (overstable). All of those mids, including the Rift, have a mostly flat top and a very comfortable rim feel. The Rift can become a workhorse mid-range for any player and can also get the job done for new disc golfers who need a disc that will follow their angle of release.
This week (until Saturday the 19th of October) you can get your hands on the RIFT with a great discount of 20% OFF! Simply add the Rifts to your cart that you desire, then before clicking to "Checkout," look below your shopping cart for the Discount Code box and enter this code:
FOCUS-RIFT
Then click "Checkout" to proceed to the payment screen with the 20% discount applied. The discount will apply to the Special Blend plastic as well as the Pro Line plastic edition.
SEE THE SPECIAL BLEND SWIRLY DISCS HERE – Click on "Select Your Disc" button to browse.
SEE THE PRO-LINE RIFT DISCS HERE – Click on "Select Your Disc" button to browse.