Introducing FlighTowel

Infinite Discs Welcomes FlighTowel!
---
---
We're here to introduce you to the newest towel on our site, FlighTowel! This towel comes in three different forms: FlighTowel, FlighTowel JR, and FlighTowel Mini.
---
---
The FlighTowel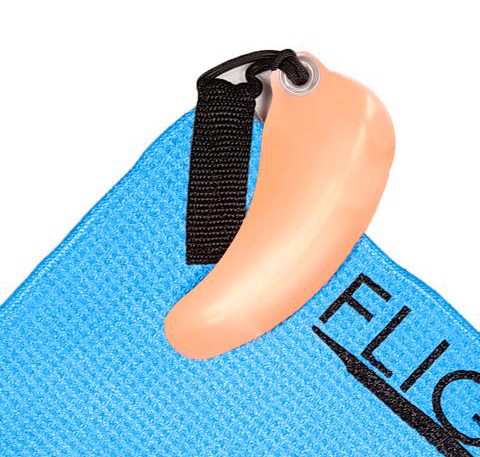 The FlightTowel brings new innovation to warming up for disc golf, with the utility of a towel to dry your discs. The FlighTowel comes with a Disc Fob attached, made from a real disc. When purchasing your FlighTowel, you can select a Disc Fob that suits your game!
To warm up, hold the FlighTowel by the Fob and pull through across your chest, as demonstrated in the video below. There is a pocket on the bottom of the towel to add some drag, more realistically simulating weight and resistance.
When you're done warming up, tuck the fob in your back pocket and use the towel to keep your discs dry for the rest of the game. The FlighTowel is awesome for warming up on the course, staying hot during the round, or even practicing at home. Check our our selection of FlighTowels here!
---
The FlighTowel JR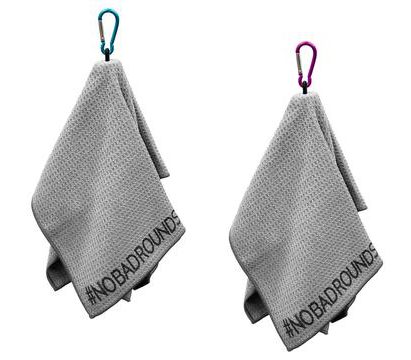 The FlighTowel JR is made from the same premium microfiber as the original FlightTowel, but without the fob. This is the biggest towel that FlighTowel makes, coming in at 16″ x 24″. This towel features a carabiner mounted in the middle of the towel, a unique feature that we love! This allows the disc to hang from your bag or cart without dragging on the ground. This keeps your towel clean while still having a large surface area to dry your discs off. See our selection of FlighTowel JR here!
---
The FlighTowel Mini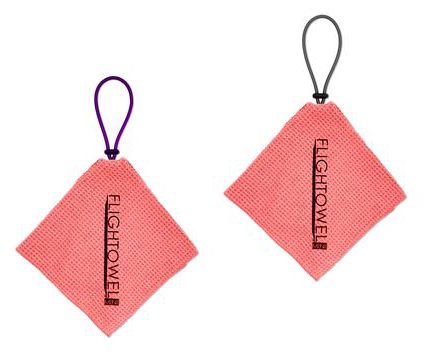 The FlighTowel Mini is a smaller version of the FlighTowel JR. The Mini features a center mounted adjustable bungee. This is a 16″ x 16″ microfiber towel.
Pick your bungee color and you're all set! Use this towel on your bag, cart, or wrist during your round.
This, and the other FlighTowels, are truly towels like no other. See our selection of FlighTowel Mini here!