Ledgestone Open Limited Edition Discraft Discs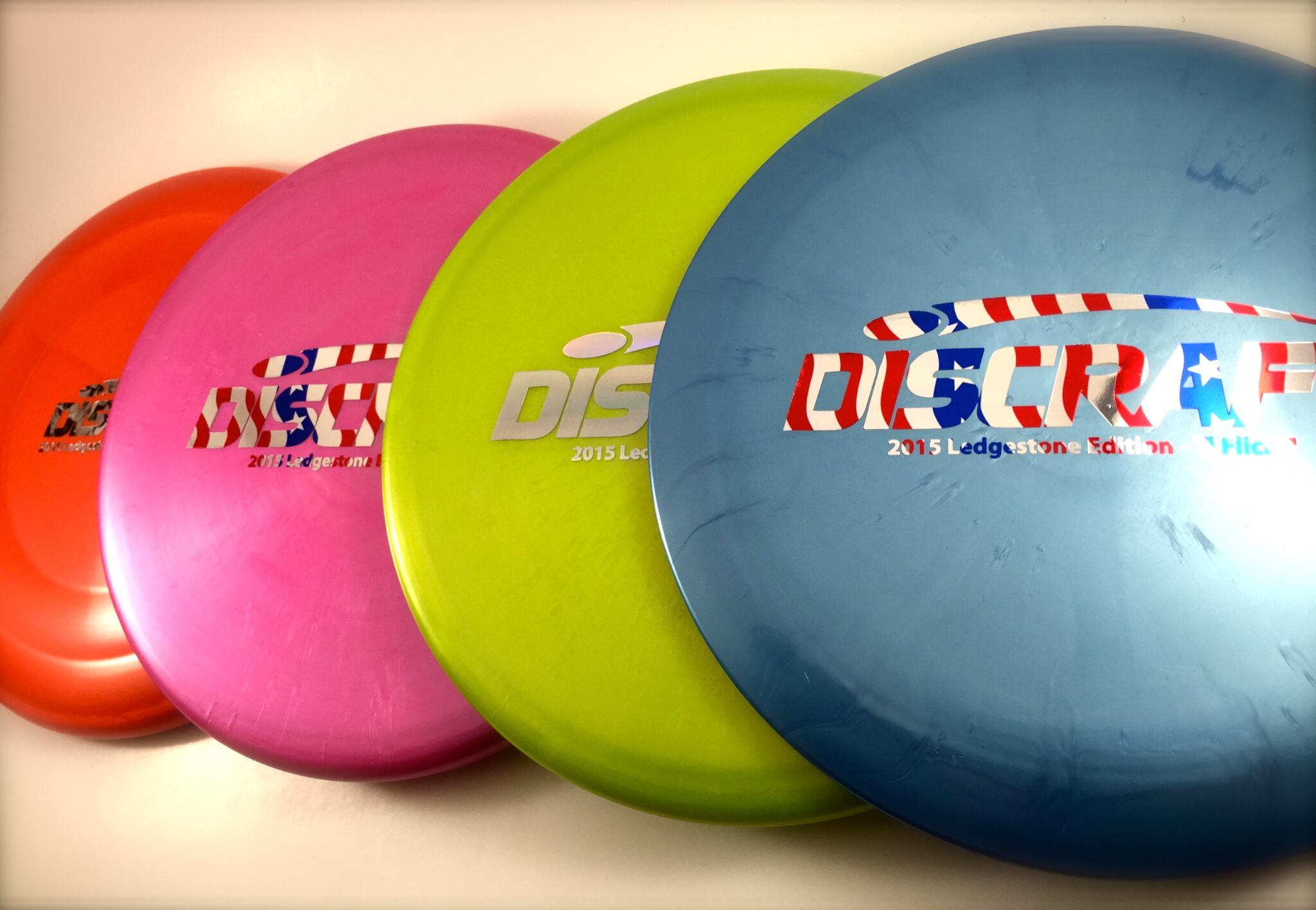 You've probably heard a little bit about the 2015 Ledgestone Insurance Open presented by Discraft going down August 21-23 in the Greater Peoria Area, Illinois. Tournament Director Nate Heinold has already been quoted saying this tournament will have a minimum of $35,000 added cash. This would make the 2015 LIO the "richest" NT event in the  history of disc golf. All this excitement, and registration doesn't even open for another six weeks.
We here at Infinite Discs are thrilled about this event and all that it means the sport of disc golf. How are tournaments like LIO able to add this kind of cash? Sponsorship.
Today we are excited to announce Infinite Discs as an Elite Sponsor of the 2015 Ledgestone Insurance Open presented by Discraft. We are so happy to be able to play a small part in making this one of the best disc golf events ever. So what does this mean for you?
This sponsorship makes Infinite Discs an exclusive dealer of LIO tournament discs! Today we received hundreds of some of the sickest limited run Discraft discs we have ever seen. And there are more coming!
The first batch consists of Discraft's Banger GT, Comet, Flick, and Zone.
What makes these discs so special? Can you say, "Titanium Plastic?" That's right, all 4 disc molds have never been available in Titanium until now, and chances are that they will never be available in Titanium again. These collectible discs are available in Discrafts traditional bar stamp in a variety of popular foils including flag, jelly bean, and camo. Grab yours while they are still available, because these beauties are not going to last long!