Moving Day Jersey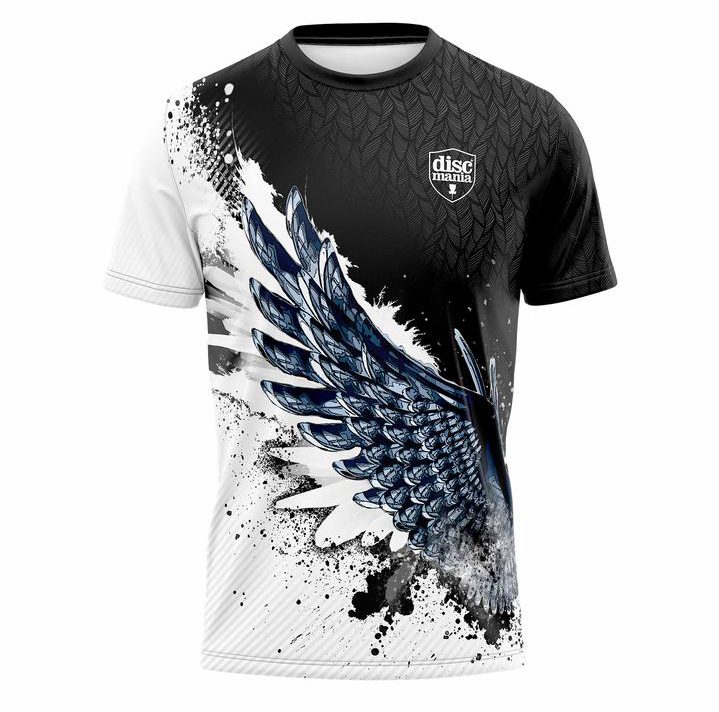 Discmania has recently released another set of signature jerseys for Simon and Eagle. These jerseys are made of the same material as their Feature Card Jerseys.
The Moving Day Jersey is the next jersey in the signature series for Eagle McMahon and Simon Lizotte. This sublimated 4 Oz, 100% Micro Polyester Jersey. Making this breathable, moisture-wicking, and stretchy shirt. Providing a comfortable fit and allowing for easy movement while playing or going about your day.
Be sure to check out their feature card jersey as well, here.
To ensure product longevity, please consider and follow the instructions below: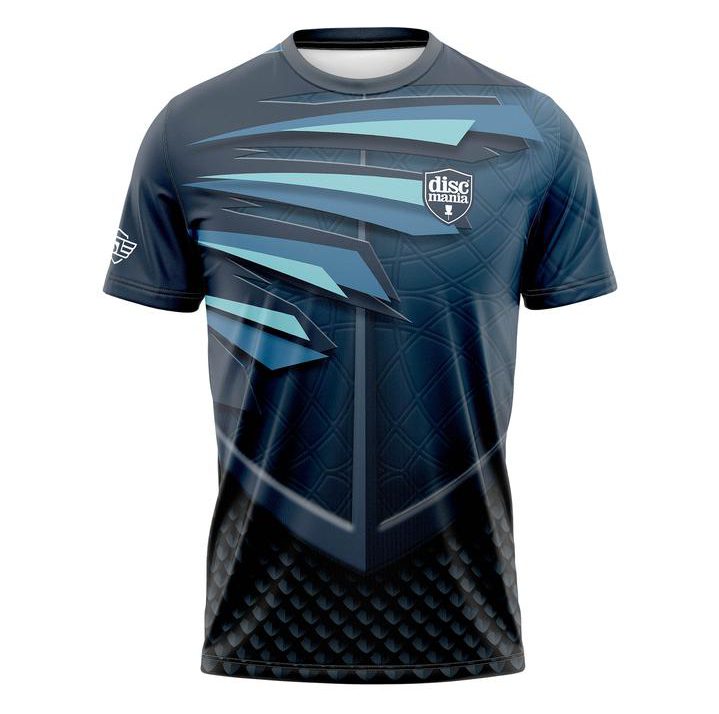 – Warm/Cold water wash- Keep water temperatures under 86 degrees Fahrenheit.
– Garments that are stained due to grass or playing conditions should be washed immediately to avoid stains from drying and setting. Leaving garments in kit bags will cause odors and possibly permanent stains.
– Extremely stained garments should be pre-soaked with regular detergent or non-bleach based stain removers, then rinsed in cold water, and washed immediately after without allowing the garments to dry in between stages.
– Air dry and/or hang dry garments- tumble dry on low heat if absolutely necessary.
– Socks and/or any dye-knitted garments separately. Washing with lighter colored sublimated items in particular, could cause dye migration from socks to sublimated item.
– Do not Iron
– Avoid abrasive surfaces- Do not wash with equipment, and take special precaution to avoid Velcro in particular.
Be sure to check out all other apparel on Infinite Discs.