With disc golf rapidly growing the number of new manufacturers and disc molds and plastic types continues to expand.
2022 was a record breaking year for new discs and 102 new molds were approved by the PDGA.
This list is regularly updated and displays the new disc golf discs of 2023 broken up by brand.
Doomsday Discs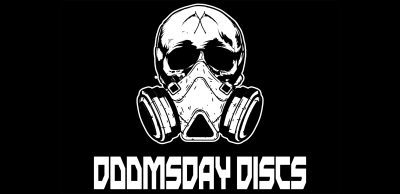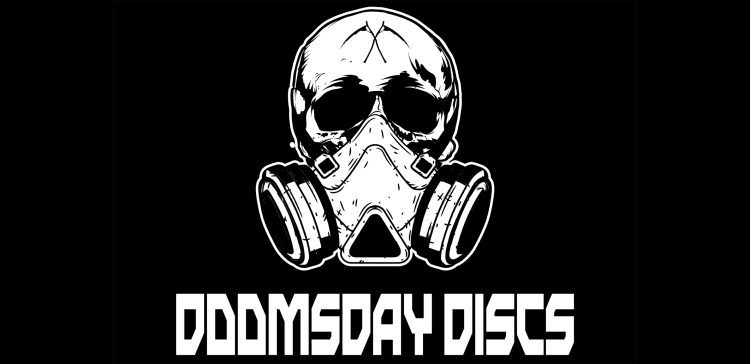 Doomsday Discs is another new disc golf brand that resulted from the pandemic boom. Last year Doomsday introduced 8 different PDGA approved Molds as well as a few that are not nor ever will be approved for PDGA tournament play.
The first new Doomsday Disc, the bunker buster, is like something you have never seen before. It is an ultra understable wide diameter driver. Think Condor size, but with a Leopard rim.
New Doomsday Discs this year include:
Dynamic Discs
Dynamic is continuing to expand their line and support Ricky Wysocki with some awesome discs in 2023.
Elevation Disc Golf
Elevation Disc Golf is expanding their line of super soft rubber discs with what appears to be a new fairway driver, the Gecko.
Finish Line Discs
Finish Line Discs saw immediate success last year with the introduction of their first disc the ERA. Late in 2022 they also introduced the new Supra midrange. They have plans of releasing 5 new discs in 2023 beginning with the Pace Putter in February.
Full Turn Discs
Full Turn Discs, a company out of Branson Missouri who partners with Prodiscus to make their own line, will be releasing a new midrange called the Glide in 2023.
Innova
The #1 Manufacturer of Disc golf already has just about every possible disc you can think of, yet they still manage to come out with a few new molds each year. Their newest release the Charger is a high speed driver described as a mix of the Destroyer and Shryke (two of their best selling drivers). This disc has already been released and is now available.
Legacy Discs
After a relatively long break in new mold releases, the Legacy Disc Rebel was approved by the PDGA recently and will likely be released sometime in 2023.
Lonestar Discs
No other disc golf manufacturer has introduced so many discs in such a short period of time. In 2022 alone Lone Star introduced 22 new disc molds! This rapid growth of the Lonestar line doesn't seem to be slowing with their increase of sponsored players.
Pie Pan Discs
Pie pan is a new disc manufacturer out of Ohio that Infinite Discs just discovered and first started selling the discs of this year. Thus far Pie Pan has the Grunt Driver and the Bagger Putter.
Premier Discs
Premier Discs is another new disc golf brand. Their new fairway driver the War Bear was recently PDGA approved.
Prodiscus
Prodiscus has announced their first new release in several years with the PDGA approval of the Empire.
Terminal Velocity
The second disc in the Terminal Velocity Line is a driver called the Cervini. This disc was PDGA approved January 9th, and we expect a 2023 retail release.
Wild Discs
Wild Discs continues to expand their line and the manufacturers they use for their brand. New Wild releases for 2023 include:
Wing It Discs
Up and coming brand Wing It Discs will add a second disc to their arsenal early this year.  It appears it will be a new high speed Driver.
Other New Discs?
Do you know of any other new disc golf discs of 2023 that haven't made our list? Comment below and we will do what we can to add them to InfiniteDiscs.com