New Accessories

Earlier this week we added two new accessories to aid your gameplay and to keep you look good. To improve your putting game, there is the DiscDot. To keep your hats looking new and clean you can get the Hat Saver.
Hat Saver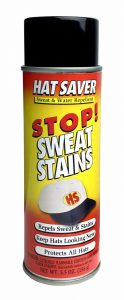 The Hat Saver is a aerosol spray that you can use to spray onto your hats to protect it. This way your hat stays looking new for longer. What this does is it creates a layer to protect from sweat, water, dirt, and oil. You can use this on more than just on hats; it'll work on suede, leather, and straw. You can buy this under the Accessories or by clicking on this link. This is available for $17.99.
DiscDot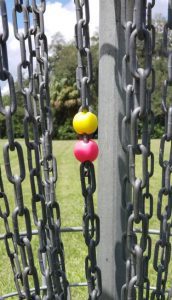 The DiscDot is a plastic sphere that you can attached to your disc catcher's chains. This is designed to make a link(s) more visible, allowing for easier aiming while practicing. We have packages of two that are available for purchase. They will come with a yellow and a pink "dot". The yellow dot is a "Classic Color", meaning it is a bright yellow that is UV resistant. Making it last for years. The pink dot is a "UV Color". This means that it is UV reactive, shinning a little brighter when exposed to sunlight or UV light. This does not mean that it will glow in the dark though. You can purchase your pair of DiscDots by this link. Or you can look for them under Accessories. A pair of these will cost $7.99, a little cost to make practicing all that much easier.