Wild Discs is a new disc golf brand as of this past year. They've introduced a handful of new discs to the market as well as some of their own branded disc golf accessories. They are a new brand that takes on some social responsibility. For every item sold of theirs, they are contributing a portion of their sales to a wildlife conservation organization. Whether you are throwing their plastic, or using their gear. You are helping them to contribute and preserve this planet that we live on.
At Infinite Discs, we have added a few more disc golf accessories from Wild Discs. We now carry their microfiber waffle towel, and their grip sack. Providing you another way to get some disc golf gear and support wildlife conservation.
Wild Discs Grip Sack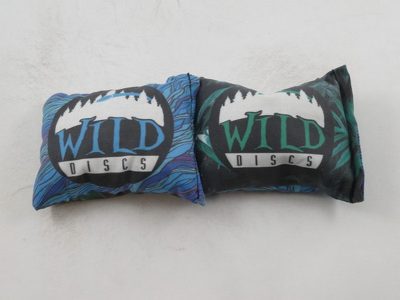 The Wild Discs Grip Sack will remove moisture from your hands easily in any weather condition. With its clay based filler this will remove moisture from you hands. It will also limit the the amount of powder that will escape the grip bag. This bag will keep your bag clean, and provide better grip on your discs.
This grip sack is only $8.99 and available for purchase at InfiniteDiscs.com. Just look for it under Accessories – Grip Enhancers
Wild Discs Microfiber Waffle Towel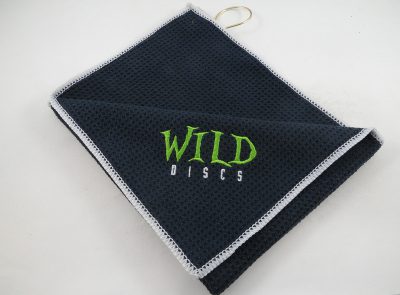 This Wild Discs Microfiber Waffle Towel is a polyester and polyamide blended towel designed to clean dirt, dust, and dry the disc. Build to last with durable and thick material that will keep your discs or hands clean while out on the course. Easy to attach to your bag with a grommet and clip.
This towel is available for purchase on InfiniteDiscs.com under the "Towels" section. You can buy it for $15.99.