New Disc Golf Bags of Early 2016
It is only March and disc golf season is in full swing, or shall I say flight? Recently a series of bag releases has us excited around the office. New innovative bag offerings from both Dynamic Discs, Innova, and Prodigy are poised to add many new options to the already rapidly growing disc golf bag scene.
Dynamic Discs Ranger H2O
Dynamic Discs released their Ranger H2.0 and Sniper Backpacks two weeks ago, and after a few test rounds with each we are extremely impressed with these new designs. The Ranger H2.0's disc notches in the bottom of the heavy duty weather ready bag are truly very nice innovations, as discs stay anchored in their spots as the wearer moves around to their lie. New features like this combined with things like the rain hood and water proof material making up the bottom of the bag definitely come together into a backpack loaded with value, without adding much of any weight to the original Ranger Backpack.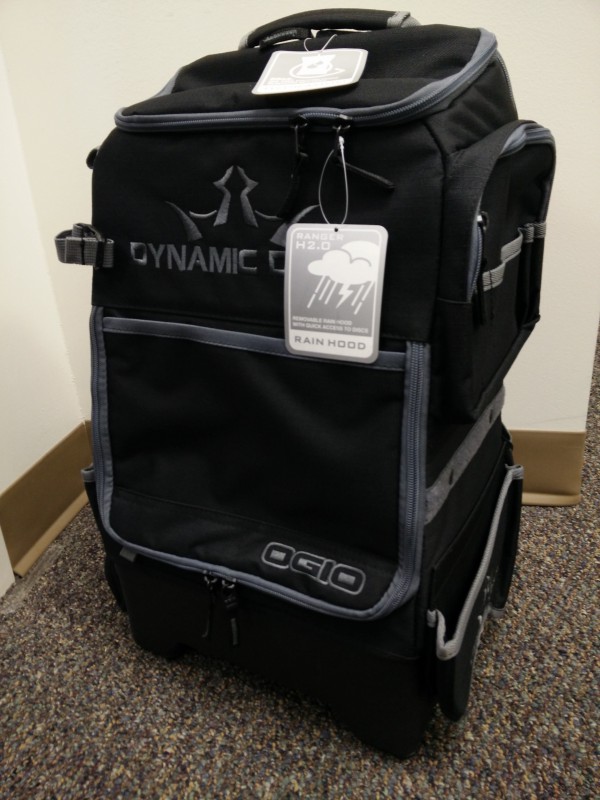 Dynamic Discs Sniper Backpack
The new line of Sniper Backpacks from Dynamic are no less impressive, coming in at a $69.99 price point without sacrificing the comfort that is a huge selling point of larger backpack bags. The Sniper is still tall enough that it does not look like a child's backpack, like some other low-cost backpacks seem to. With a capacity of 16 discs in the main compartment the user has plenty of options while on the course. The Sniper keeps to Dynamic's tradition of bags that hold plenty of discs within a comfortable and non-encumbering profile.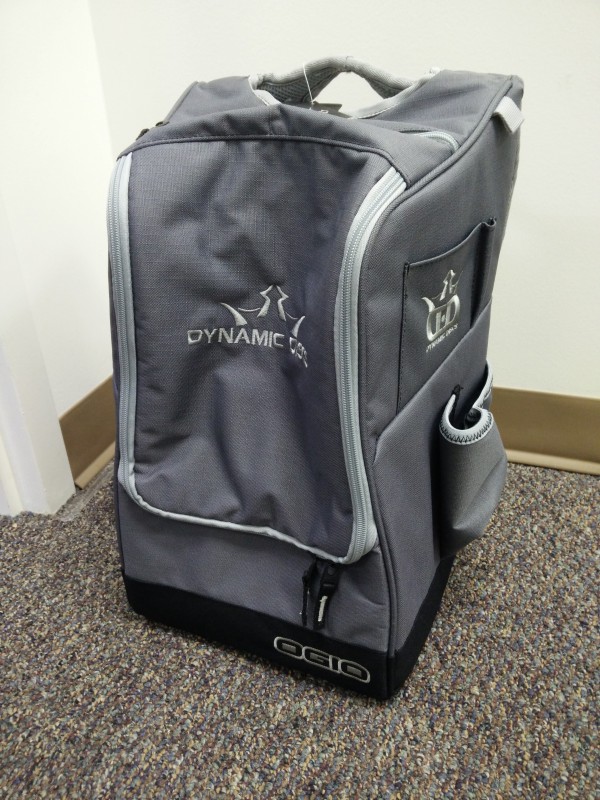 Innova Heropack
Much like the Dynamic Discs Sniper Backpack, the Innova Heropack comes in at a low price point, right at $89.99. The Heropack is a wider backpack that can hold 25 discs in the main compartment, and it features two easy to access putter pockets as well. Notably, the Heropack comes in a very wide variety of colors and patterns, the fan favorite so far being the green plaid option. The Heropack is a great option for anyone looking for a high-capacity low-cost backpack.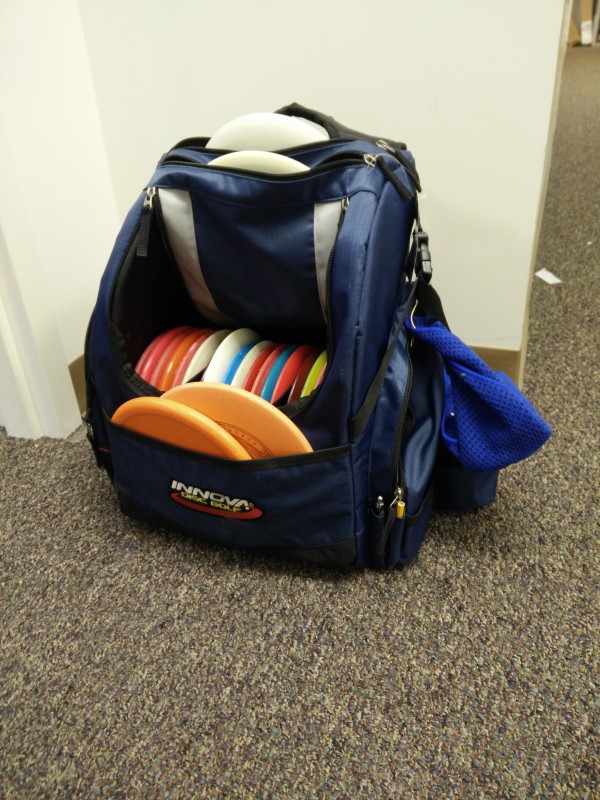 Prodigy Pro BP-1
Prodigy's Pro BP-1 has just been revamped in time for the Spring 2016 season, featuring new colors and a rain cover for the early season rain. Keeping with the idea of bags to keep you prepared, Prodigy also released their Practice Bag, a large duffel-like bag that holds 45 drivers or 30 putters. This bag is perfect for carrying around large quantities of discs for field throwing or just casual practice rounds.
Dynamic Discs Commander Backpack
Most recently, Dynamic officially released their newest member to their growing family of high-quality bags, the Commander Backpack. Coming in at a price point right between the Ranger H2.0 and the Sniper, the Commander is a wider backpack that can hold 20 discs in its main disc compartment, and comes with all of the convenient pockets and putter holders. For $119.99, this bag is the ultimate combination of quality and affordability.
These are all great options if you are looking to upgrade your bag as the season picks up. You can stick with your current bag manufacturer, or try something new out. All that really matters is that you go play!