New Disc Golf Discs of 2023

Ten years ago in 2013, when Paul McBeth was a 2-time World Champion, the PDGA approved 75 new molds. Cut to 2023 when the PDGA approved molds from 78 different brands!
So far this year, 256 different molds have been approved (including retooled molds). That eclipses last year's record of 223, and we still have more than a month left in the year!
Check out the newest molds from lots of different brands. Then answer some questions at the end of the list for your chance to win some Infinite Discs Gift Cards!
Above Ground Level
The California brand continues to grow and expand their lineup. This year they added a putter that looks to be straight flying and shapable.
Axiom Discs
Axiom will be rolling out molds for the new Simon Line of discs. The limited edition prototype Time-Lapses sold out quickly. The The Time-Lapse was the first disc in the Simon Line, and the Pixel is the second.
Birdie
Birdie Disc Golf Supply added a midrange and a high-speed driver to their lineup in 2023. The Reach will be a speed 12 disc with popular flight numbers.
Black Zombie Disc Golf
Black Zombie continues with their mission to conquer baskets around the world, adding a control driver to their arsenal.
Clash Discs
Although Clash is a young company, they are constantly adding tasty discs to their growing smorgasbord of molds. That includes every type of disc.
Disc Golf Association
DGA is a well-established name in the world of discs golf. Yet they are still coming up with new discs. The Avalanche is an overstable control driver that will sail through a headwind like it's a calm day.
Discmania
Discmania new offerings include retooled former molds and a new mold.
Discraft
Discraft gave their popular Zone a little more beef with the new Zone OS. They also added a control driver, the Cicada.
Disctroyer
The Estonian company, Disctroyer, got approved for the sixth disc. The new mold appears to be an overstable midrange.
Doomsday Discs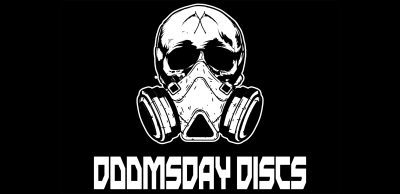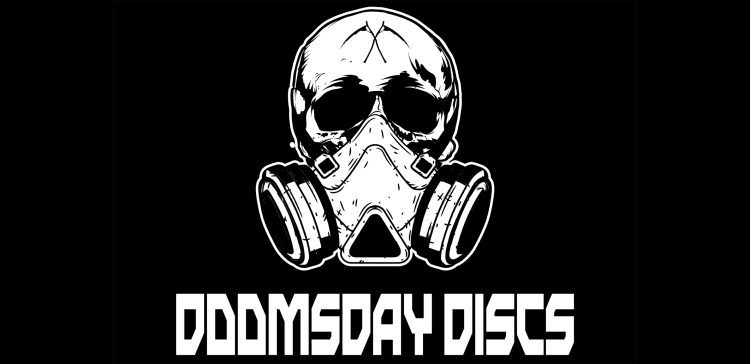 Doomsday Discs is another new disc golf brand that resulted from the pandemic boom. Last year Doomsday introduced 8 different PDGA approved Molds as well as a few that are not nor ever will be approved for PDGA tournament play.
The first new Doomsday Disc, the bunker buster, is like something you have never seen before. It is an ultra understable wide diameter driver. Think Condor size, but with a Leopard rim.
New Doomsday Discs this year include:
Dynamic Discs
Dynamic is continuing to expand their line and support Ricky Wysocki with some awesome discs in 2023.
Elevation Disc Golf
Elevation Disc Golf is expanding their line of super soft rubber discs with what appears to be a new fairway driver, the Gecko.
Finish Line Discs
Finish Line Discs saw immediate success last year with the introduction of their first disc the ERA. Late in 2022 they also introduced the new Supra midrange. They have plans of releasing 5 new discs in 2023 beginning with the Pace Putter in February.
Full Turn Discs
Full Turn Discs, a company out of Branson Missouri who partners with Prodiscus to make their own line, will be releasing a new midrange called the Glide in 2023.
Gateway Disc Sports
Gateway has some new discs this year, and some variations of existing molds. The new molds are all high-speed drivers.
Goliath Discs
Located in Iowa, this Christian-based brand had a big year for new discs, with seven additional molds now in their lineup.
Hooligan Discs
This young brand got a couple more molds approved this year. We are looking forward to testing them out.
Infinite Discs
We started selling our own molds several years ago, and our disc offerings haven't slowed down. We added several more new Infinite molds to our lineup, including control drivers, a distance driver, and a putter.
Innova
The #1 Manufacturer of Disc golf already has just about every possible disc you can think of, yet Innova still manages to come out with a few new molds each year. Their newest release the Charger is a high speed driver described as a mix of the Destroyer and Shryke (two of their best selling drivers). This disc has already been released and is now available.
Jester Disc Golf
Jester disc golf is a new brand that released three new molds this year. Their 'Peace and Love' theme is something the world could use right now!
Kastaplast
With a name that translates to "throw plastic", Kastaplast continues to produce some of the best plastics in the industry. They had several new molds approved this year, including a variation of one of their popular discs, the Berg.
Loft  Discs
This Danish brand added a couple new molds to their library of premium discs.
Legacy Discs
After a relatively long break in new mold releases, the Legacy Disc Rebel was approved by the PDGA recently and will likely be released sometime in 2023.
Lonestar Discs
No other disc golf manufacturer has introduced so many discs in such a short period of time. In 2022 alone Lone Star introduced 22 new disc molds! This rapid growth of the Lone Star line doesn't seem to be slowing with their increase of sponsored players.
Millennium Golf Discs
A midrange and control driver will be the next molds offered by Millennium.
Mint Discs
Mint Discs is just a few years old now, and they continue to create new molds for their brand. This year they got three new molds approved.
Momentum Discs AB
A couple new putters were added to Momentum's list of molds available. That brings their total to five molds.
MVP Disc Sports
Already well established in the disc golf world, MVP still creates new molds for overmold fans around the world. The Trail and Detour are James Conrad series discs.
Neptune Discs
A new company out of Virginia, Neptune released their first three molds this year: a putter, a midrange and a control driver.
Osuma Disc
Headquartered in Finland, Osuma Disc is another brand that just started selling discs, and got all of their available molds approved this year.
Pie Pan Discs
Pie Pan is a new disc manufacturer out of Ohio that Infinite Discs just discovered. We first started selling their discs this year.
Premier Discs
Premier Discs is another new disc golf brand. Their new fairway driver the War Bear was recently PDGA approved.
Prodigy Disc
Prodigy is known to support some of the top pros, and their two approved discs this year have those pro fingerprints all over them. World Champion Isaac Robinson helped design the Archive, while Kevin Jones collaborated on the Feedback
Prodiscus
Prodiscus has announced their first new release in several years with the PDGA approval of the Empire.
Reptilian Disc Golf
Two new discs from Reptilian were approved and are awaiting manufacture.
RPM Discs/Disc Golf Aotearoa
Out of New Zealand, RPM has local wildlife themed molds. This year they created a new high-speed driver and a retooled midrange
Sacred Discs
Getting its entire lineup approved this year, Sacred Discs infuses their product line with uplifting essences of plants and minerals.
Streamline Discs
Part of the MVP family, Streamline discs don't have the overmold technology that MVP and Axiom are famous for. Instead, they create discs with amazing plastic and a variety of flights.
Terminal Velocity
The second disc in the Terminal Velocity Line is a driver called the Cervini. This disc was PDGA approved January 9th, and we expect a 2023 retail release.
Thought Space Athletics
TSA is known for the amazing stamps that adorn their molds. They have added two more molds this year that are approved, but unreleased.
Trash Panda Disc Golf
Jesse from Trash Panda had a goal and a dream: He wanted to make a disc out of recycled plastic, which was also completely recyclable. It took a couple years, but he achieved his goal. Last year Trash Panda released the Inner Core, this year they released the Dune. Congrats!
Wild Discs
Wild Discs continues to expand their line and the manufacturers they use for their brand. New Wild releases for 2023 include:
Wing It Discs
Up and coming brand Wing It Discs will add a second disc to their arsenal early this year.  It appears it will be a new high speed Driver.
Did you see any discs that looked tantalizing?
Let us know which brand or molds you've tried, or are looking forward to trying. We'll select a few random commenters and send them an Infinite Discs gift card!