Simon and Eagle Feature Card Jerseys

Earlier in the year at the OTB open, Simon Lizotte and Eagle McMahon wore a jersey while on the feature card. This jersey was specifically designed by Thought Space Athletics. Discmania has made these jerseys available for purchase. Starting on Tuesday, August 17, at 8:00AM, you'll be able to order your very own Eagle and/or Simon jersey.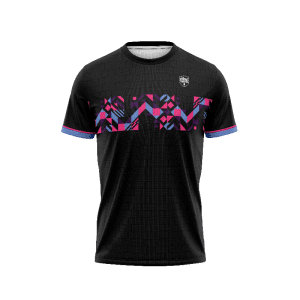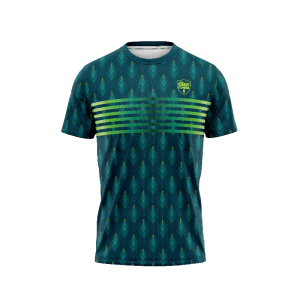 These jerseys are made out of a very comfortable, stretchy, and moisture wicking fabric. They have a sublimated design on them that engulf the entire shirt. Make sure to check these jerseys out and if you like it, pick up one for yourself here for $59.99.
To ensure product longevity, please consider and follow the instructions below:
– Warm/Cold water wash- Keep water temperatures under 86 degrees Fahrenheit.
– Garments that are stained due to grass or playing conditions should be washed immediately to avoid stains from drying and setting. Leaving garments in kit bags will cause odors and possibly permanent stains.
– Extremely stained garments should be pre-soaked with regular detergent or non-bleach based stain removers, then rinsed in cold water, and washed immediately after without allowing the garments to dry in between stages.
– Air dry and/or hang dry garments- tumble dry on low heat if absolutely necessary.
– Socks and/or any dye-knitted garments separately. Washing with lighter colored sublimated items in particular, could cause dye migration from socks to sublimated item.
– Do not Iron
– Avoid abrasive surfaces- Do not wash with equipment, and take special precaution to avoid Velcro in particular.
Be sure to check out other new Discmania apparel, or all of the apparel available on InfiniteDiscs.com.