Stamp Wars 2020 First Round Results

The voting has been finalized for the first round of Stamp Wars 2020. Theses are the results with total votes cast for each stamp design. The list on the LEFT are the stamp designs that are moving onto the 2nd Round and the list on the RIGHT are the ones that are not moving on.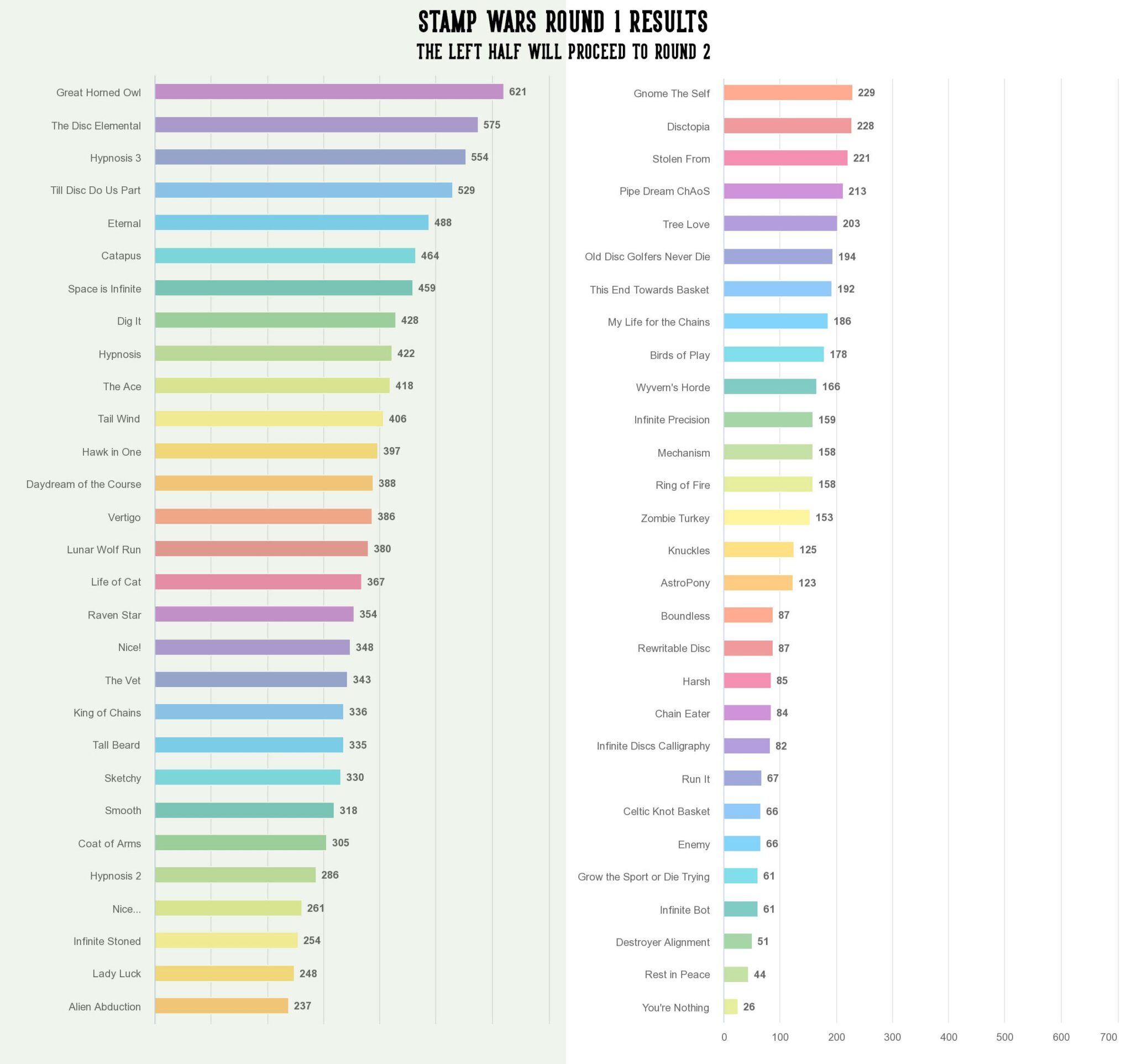 The Great Horned Owl got the most votes in the first round. Let's see how the 2nd round comes together with only half of the surviving submissions. After the 2nd round, the 3rd will feature the final 16 stamp designs for voting.
Once again, the voting will take place on the Infinite Discs Facebook page and on this round you'll be able to select and vote for your favorite 8 designs. You'll also be able to see the vote tally during the entire week. The voting for round 2 will continue until next Friday, January 31st, and then we'll narrow the field again.
https://contest.app.do/stamp-wars-round-2-voting