Storm Disc Golf Continues to Build Their Disc Line-Up
It is fun to watch new brands enter the boutique disc market year after year. One of the newcomers to the disc market is Storm Disc Golf.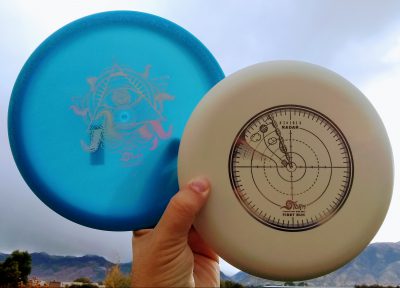 Storm recently released their second putter, called the RADAR, plus introduced their first offering in Category 3 plastic with a premium edition of their EYE mid-range. With those new releases, we thought we'd take a quick look at their disc line-up so far and give a quick run-down of the plastic types.
So far, Storm discs has the following:
2 Putters, 1 Mid-Range, 1 Fairway Driver, and 1 Distance Driver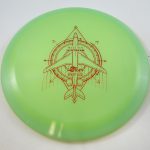 The Storm Jet Stream is an overstable, high speed distance driver with a fairly thick rim width. When thrown by experienced disc golfers, the Jet Stream will experience some high-speed turn before finishing the flight with a strong, low-speed fade. Disc golfers with less power will find the Jet Stream to be consistently overstable.
Speed: 12.0
Glide: 5.0
Turn: -1.0
Fade: 3.0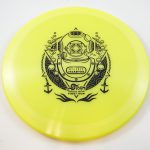 The Abyss is an impressive disc from Storm Disc Golf. This is a workhorse on the fairways with a manageable speed and dependable fade for consistent performance under all conditions. It can handle the power of experienced players who need precision s-flights to the basket. For less experienced players, it will have an overstable fade.
Speed: 8.0
Glide: 4.0
Turn: 0.0
Fade: 3.0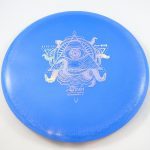 The Eye is a straight-flying mid-range which will hold the line for players of all skill levels. This wide diameter disc has excellent glide and can come in weights up to 181 grams for a solid, manageable feel and flight.
Speed: 5.0
Glide: 5.0
Turn: -1.0
Fade: 1.0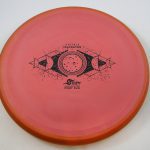 The Crater is a unique putter where the center portion of the flight plate is lower than the outer rim, creating a unique feel and thumb track design. It is an overstable putt and approach disc designed to handle wind and find its way to the ground without a lot of glide.
Speed: 3.0
Glide: 2.0
Turn: 0.0
Fade: 3.0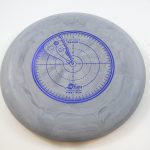 The Radar is a stable putter with impressive glide. It has a very different feel and flight from the Crater. It is very dependable with a straight flight path and is great for not only putting but also for approaches and finesse driving off the tee.
Speed: 2.0
Glide: 5.0
Turn: 0.0
Fade: 0.5
The 3 Plastic Types So Far
Storm Disc Golf currently has three plastic types which are as follows. Category 1 is their softer, grippy plastic blend designed as a favorite for putters or for playing in cold or wet conditions.  Category 2 is a premium plastic that is more opaque and durable, more popular in mids and drivers. And Category 3 is another durable, premium blend with a slight more translucent look that should last a long time even with rougher handling on the course.
We're excited to watch as Storm Disc Golf continues to bring more discs to the market. If you have thrown Storm discs and want to give your opinions and comments below, we welcome your feedback!