The Disc Golf Gift That Keeps Giving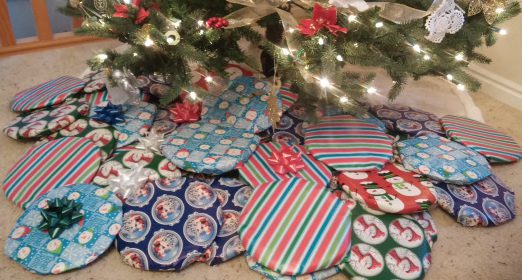 Perhaps you're having a hard time thinking of what to give as a gift to the special disc golfer in your life? Maybe they're new to the game, or maybe they already own a full bag of discs. Either way, it just doesn't seem like enough to wrap another disc and put it under the tree. After all, they're obsessed, addicted, and fanatic about the game, so you want to give them something extra special this year.
Infinite Discs has just opened up some new spots in the Infinite Discs VIP Club for the holiday season. It is a disc-of-the-month club for disc golf fanatics, disc collectors, and folks who simply love a great surprise, every month!
These limited club membership spots will be open for new subscribers through December of 2016 and into the new year so that you can jump in, or you can subscribe that wonderful disc golfer to a year of exciting, exclusive, limited edition discs!
PLUS we have now made it possible for you to purchase a membership in the Infinite Discs VIP Club for an entire year! You can simply pre-pay for yourself, or as a gift to somebody else, and those discs will show up every month for a year! Relive the excitement of a surprise package again and again. If you hurry and subscribe in December, you'll likely get your first month's package in time to wrap it and put it under the tree.
Read more about the Infinite Discs VIP Club for disc golf players and disc enthusiasts, plus see a few previously released exclusive discs by CLICKING HERE.
Or, jump directly to the subscription page and follow the instructions to subscribe, either for a monthly charge, or for an entire year in advance, but CLICKING HERE.
A Few Benefits of being a VIP Club member:
-> A new mystery disc each month with a custom, exclusive stamp and often in cool, new plastics. Use it, collect it, admire it, or just show it off.
-> Access to the VIP-only Store for extra deals.
-> Extra little gifts and swag with many of the shipments.
-> Try some of the newest disc molds that you may not have considered.