Three New Releases from VIKING DISCS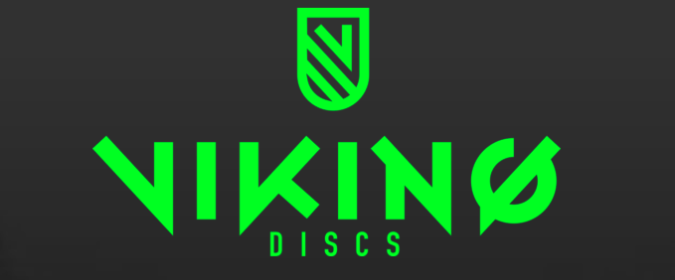 Viking Discs from Finland entered the scene with a fun, diverse disc lineup in 2017 and now they've added three new discs to that lineup for the 2018 spring and summer disc golf season. These three discs add very nicely to their existing arsenal, providing some flight characteristics that were not yet present with their brand. Let's take a look at those three new discs from VIKING DISCS.
VALHALLA – Distance Driver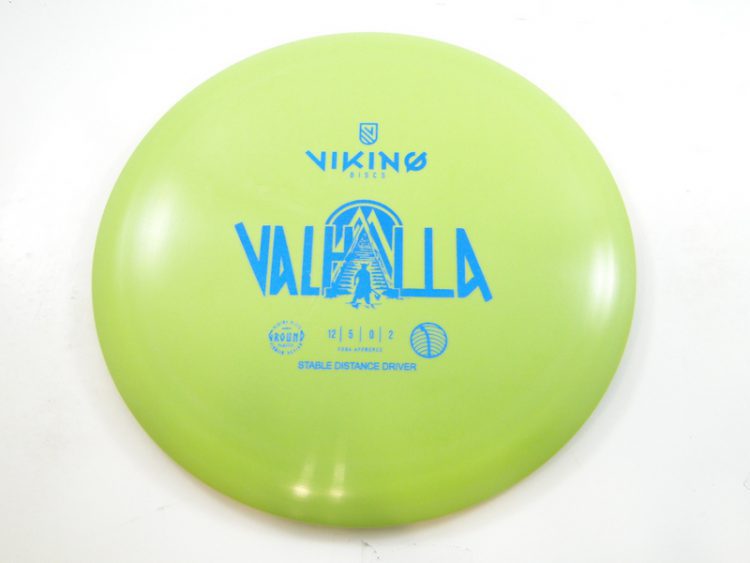 The newest distance driver that Viking has added to the mix is the VALHALLA which is available in their base plastic blend, Ground, as well as in their premium blends, Storm and Armor.  Without the maxed-out rim width of the Thunder God Thor, this new driver falls more into the realm of usefulness to a wider group of players. While still overstable with a consistent fade, that fade is not overly exaggerated or premature when thrown at a speed that most intermediate and experienced players can manage. It is more likely to take the position as the workhorse distance driver fro the Viking Discs selection so far with their previous distance drivers falling more into the category of "utility discs" with the exception of the very manageable Ragnarok.  As with other Viking Discs, if you plan to throw this with any power, it's worth paying for the premium plastics because the Ground plastic will not stand up to many collisions with trees (or the ground) without eventual damage.
BARBARIAN – Control Driver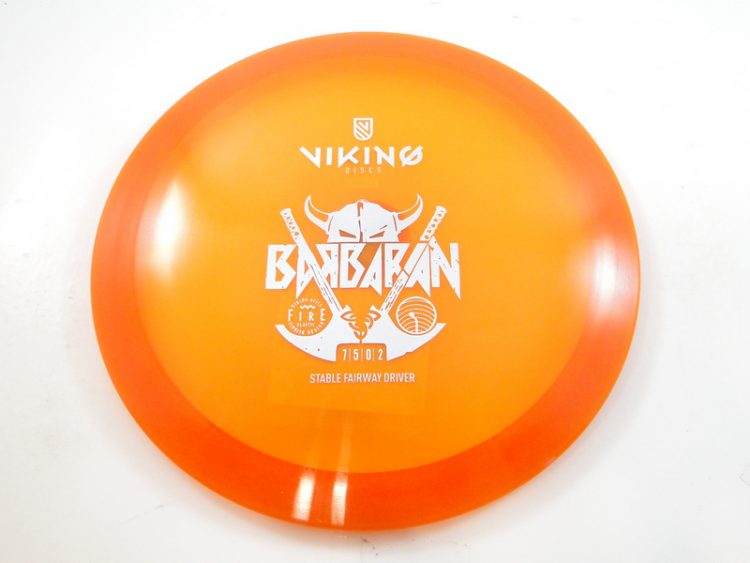 The Barbarian was introduced in base Ground plastic as well as in Storm and Armor. It also came out in "Fire" plastic which is technically Storm plastic with an attached LED light to the center bottom of the flight plate for night play. This is a solid, dependable control driver with consistent fade and manageable speed. It is stable enough to throw with higher power and still stay in control. I would be comparable to an Innova TeeBird and is better suited to intermediate and advanced play than the previously released Cosmos control driver which is designed much more toward the beginning player.
LOKI – Mid-Range
It has been difficult to find very overstable mid-range discs for a while, with the Dynamic Discs Justice pretty much standing alone as a very overstable utility disc for short shots. The Loki can now claim a spot among those very few beefy, overstable mid-range discs. It was released in base Ground plastic as well as in Storm and Armor. Whether thrown forehand or backhand, this disc will fade hard once it loses velocity, and at a "speed 4" it will not go far before it loses that velocity. So, expect a sharp, dumping fade at end-of-flight and know that this disc is designed for specific use as an overstable utility disc.
We look forward to seeing more discs added to the Viking Discs linup in coming months and years!