Thunderbird Power Bars

Infinite Discs now carries Paige's favorite brand of power bars, Thunderbird.
Thunderbird focuses on creating plant-based, paleo certified, and non-GMO food. Ensuring that their bars have "shockingly good flavor" without added sugar. They pack the bars with nutrient-dense ingredients by using a variety of superfoods. All the while, providing you with clean energy. Helping you to perform your best with nutrition that fuels you the right way.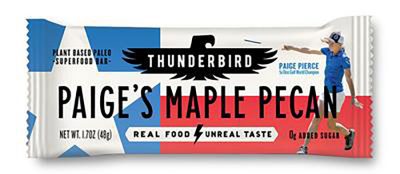 There are a variety of flavors, ensuring that you can find one that you like! These are available online now, $2.25 a piece.