Westside Discs New Bag: The Refuge
Westside Discs has recently been working on expanding its products offered. They have recently released a new backpack, the Refuge. This is available in three different patterns; Black, Desert Digital Camo, and Midnight Camo. Check this bag out at Infinite Discs, it is available for $79.99.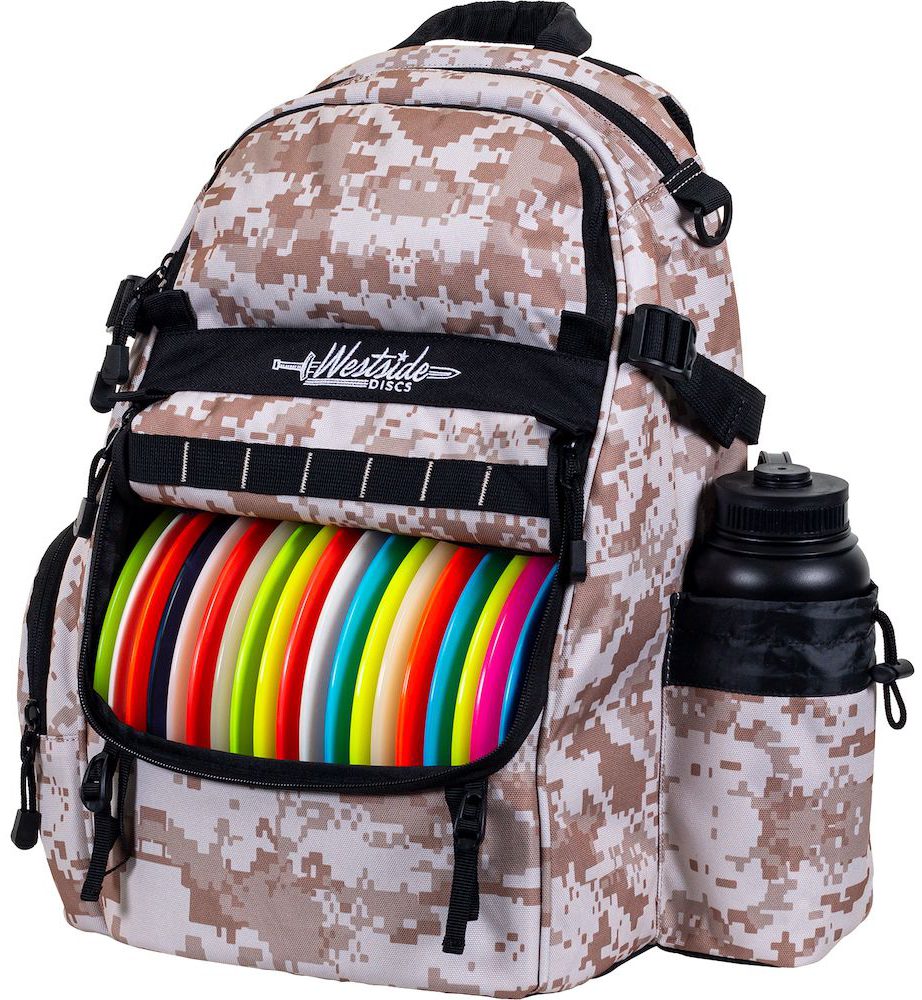 The Westside Discs Refuge Pack is a versatile and lightweight bag. This can hold 18 discs in its main compartment, with 2 or more discs in the top pocket. It also features a side pocket that is large enough to hold some apparel items. There is a front pocket that will keep your valuables safe and organized as well. Additionally, there are side straps to hold the longer items such as a stool or umbrella. It even features an adjustable water bottle pouch to hold your needed hydration.
This bag is rugged and built for the course.
Features:
Main compartment holds18+ discs.
32 ounce adjustable water bottle pouch
Front pocket with mesh divider that acts as a putter pouch
Top pocket for extra discs or apparel items
Cloth-lined valuables pocket
Thick back and shoulder padding with a breathable back panel
8 attachment points for towels, bag tags, and other customization options
Elastic webbing on the front makes for better durability and more customization
Side straps to secure longer items like stools and umbrellas in the water bottle or side storage pouch
Hard molded feet with a water-resistant bottom to keep your bag upright and dry
Check this bag out along with any of your other disc golf needs at Infinite Discs.