Dino Discs Triceratops Release

The Dino Discs Triceratops putter is now in stock!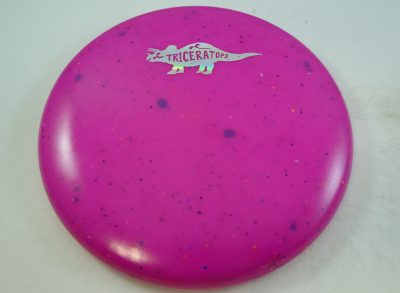 This putter is available now in Eggshell plastic. There is a more typical putter plastic on the way. Like other Dino Discs, this is a very lightweight disc. Making it a great disc for kids, senior players, or anyone who has a slow arm. The Triceratops is an understable putter that flies fairly straight with a gentle fade at the end.
If you got the other Dino Discs, you can now finish the set off with the putter. These are available for $10.99 now on our website: https://infinitediscs.com/Dino-Discs-Triceratops